Bermuda won multiple awards on Tuesday [Feb 21] at a major travel industry awards presentation, picking up four trophies for marketing excellence including the night's final prize: Best of Show Public Relations.
The Hospitality Sales and Marketing Association International [HSMAI] presented its Adrian Awards in New York City last night and the Bermuda Tourism Authority [BTA] earned accolades for marketing the destination effectively in 2016 in a variety of categories:
Bermuda Tourism Authority | "Out Here, Where You Belong" Brand – Award: Gold
Bermuda Tourism Authority "Out Here" Print Advertising – Award: Silver
Bermuda: Finding an Island's Adventurous Side, highlighting the outstanding press coverage the destination has been receiving on its adventure offerings – Award: Platinum and Best of Show
The HSMAI Top 25 Extraordinary Minds in Hospitality Sales, Marketing, Revenue Optimisation: Victoria Isley
A BTA spokesperson said, "All awards received shared a common theme: they emanated from innovative marketing strategies that delivered compelling stories of adventure, exploration and the spirit of Bermuda. Judges said they were also keen to ensure award-winners showed positive results for the destinations they serve.
"In 2016, Bermuda tourism experienced its best performance year since 2007, growing leisure air arrivals and visitor spending year-over-year 17 percent and 18 percent respectively.
"A shift in brand identity in January of last year helped attract a younger audience to the island – 76 percent of the growth in leisure air arrivals came from travellers under 45 years old."
"These awards belong to all of Bermuda," said BTA CEO Kevin Dallas. "The stories our team is telling about Bermuda are resonating with travellers and with our travel industry peers because they're genuine.
"The stories represent the best of who we are – our heritage, our spirit, our way of life, and most importantly, they show the world what sets us apart from other destinations."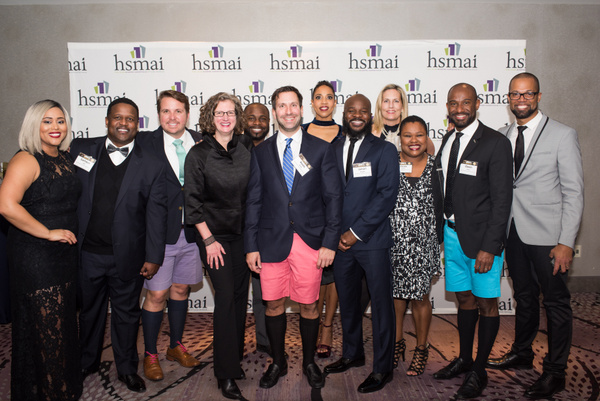 "The BTA's marketing partners at TURNER PR share the award with Bermuda. The team initially picked up a Platinum Award for public relations, which is an award shared with other honourees. Then Bermuda's name was called again to take the coveted Adrian Award for Best of Show Public Relations," the BTA said.
"The title of the BTA's winning submission was "Bermuda: Finding an Island's Adventurous Side."
"The BTA also won an Adrian Awards for brand and print advertising alongside its partner MMGY Global. BTA Chief Sales and Marketing Officer Victoria Isley was also honoured as a "Top 25 Extraordinary Mind", selected by an HSMAI committee of senior executives from the travel industry.
"The 2016 turnaround for Bermuda tourism has also resulted in a slew of travel and mainstream media outlets naming the island to its "best lists" for 2017. USA Today, Lonely Planet, Afar and Travel + Leisure are a few of the publications to name Bermuda as a must-see destination this year.
"The same earned media coverage of Bermuda which resulted in the island's Best of Show prize, played a key role in winning the hearts of travel writers and earning a spot on their "best lists."
Ms Isley said, "Editorial coverage is a key driver for consumers when deciding where to travel. We are very fortunate to have so many captivating Bermuda stories to pitch and share with journalists.
"Bermuda has incredible storytellers who speak with passion and love for their country, which is resonating with consumers. We are grateful to have these ingredients and use them to set Bermuda apart and break away from the sea of sameness in the travel industry."

Read More About