Bermuda was recently awarded the Best Weekend Destination in World by readers of Global Traveler magazine.
"The Global Traveler magazine has 300,000 readers and connects with U.S. based frequent, affluent, international travelers. Bermuda was recognized during the sixth annual Leisure Lifestyle Awards ceremony in Los Angeles. Each year, Global Traveler awards the GT Tested Reader Survey awards, the Leisure Lifestyle Awards and the Wines on the Wing awards," the Ministry said.
Ashley Richards, Minister Jamahl Simmons and Carly Allen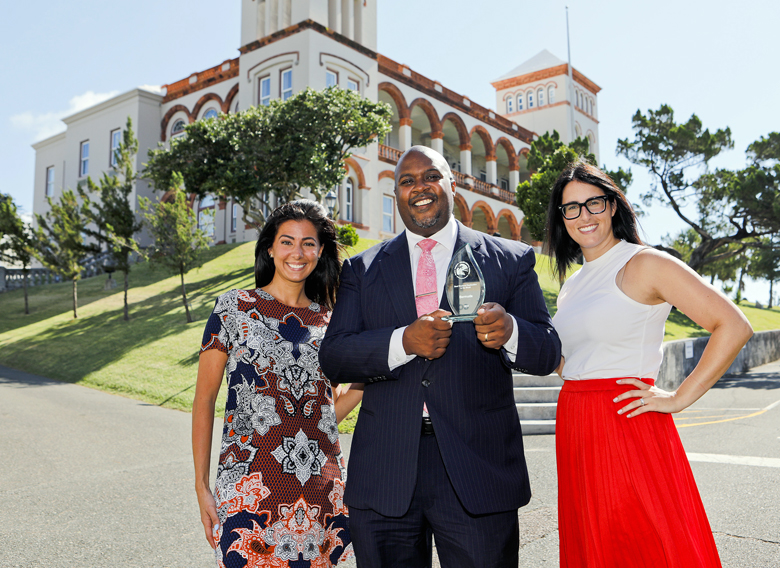 Global Traveler representatives, Ashley Richards and Carly Allen were on-island this week to present the award to the Minister of Economic Development and Tourism, Jamahl Simmons and the Bermuda Tourism Authority.
Minister Simmons said, "Everyone in Bermuda should feel proud of this award. Providing award-winning hospitality is a team effort and involves front line staff, management and service providers. Bermuda is honoured to receive this recognition from the readers of Global Traveler."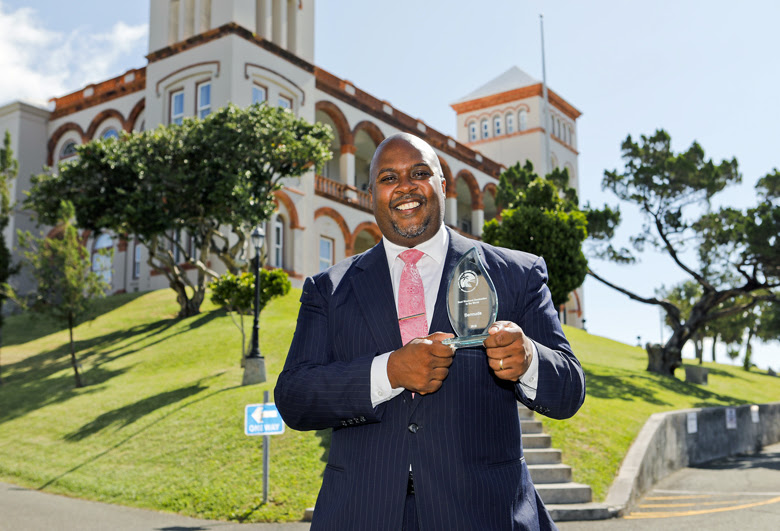 BTA CEO Kevin Dallas echoed similar sentiments stating, "Success for Bermuda's tourism industry is totally achievable when the Government, the Bermuda Tourism Authority and private sector stakeholders are working together collaboratively.
"This Global Traveler accolade is a reminder to all of us that tourism success is within our country's grasp if we continue on the current course, focused on collaboration. It's tremendously rewarding to see this recognition for the work we're all doing out here."

Read More About