Bermudian Jorge Sanchez, who works with marine specimens at the Bermuda Aquarium Museum and Zoo, has been rewarded for showing his love for Bermuda online.
The 26-year-old self-described amateur photographer took top honors in a #LoveMyBermuda photo contest, racking up more than 1,700 likes on Facebook for his shot taken in Tucker's Town.
The winning photo of Jorge Sanchez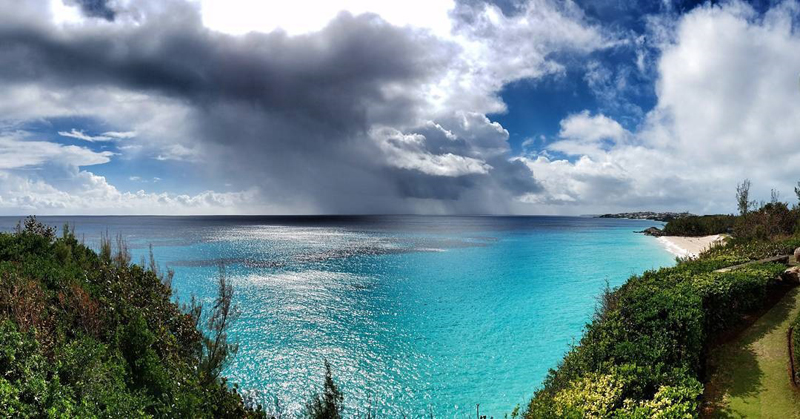 His victory is a result of being the top vote-getter in the contest, as determined by followers of the Bermuda Tourism Facebook page. The top prize is a discovery package with Blue Sky Flights, a tourism business that provides aerial tour excursions.
The Bermuda Tourism Authority-run #LoveMyBermuda campaign is designed to instill local pride in the island's tourism product among children and adults, whether or not they're in the hospitality industry.
This latest social media photo contest was open to anyone who posted with #LoveMyBermuda on Facebook and Instagram during a designated period of time.
Twelve finalists were selected and posted to the Bermuda Tourism Facebook page where travellers were able to like their favourites.
A second winner, Ryan Lompano, was chosen at random and won a Kinezumi Water Sports extreme adventure package.
The BTA continues to encourage the use of #LoveMyBermuda on social media as a way to show the world why Bermudians are proud of where they live, saying that "often times the things Bermuda residents enjoy about island life are exactly the things visitors want to experience when they get here."
Read More About
Category: All, News, technology