Speaking during a recent interview with Hub Culture, actor Michael Douglas — who noted that he has a long history in Bermuda –said that the America's Cup in Bermuda will be a "spectacular event."
Mr Douglas said, "We have the America's Cup coming up in Bermuda in April, May, June of this year, which is going to be a spectacular event in Bermuda.
Interview with Mr Douglas, his comments about Bermuda start at around 6 minutes in:
"Not only America's Cup is going on, we also have the Tall Ships. They're going to be there as well, what they call the J-Class, which is the old classical America Cup boats.
"I have a long history in Bermuda," Mr Douglas added. "My mother is Bermudian. My mother's family has been there for 400 years."
Mr Douglas at the America's Cup Venue Announcement Press Conference in New York in 2014, along with his wife Catherine Zeta Jones, Dr Grant Gibbons, Premier Michael Dunkey, Sir Russell Coutts and Harvey Schiller. Photo by ACEA/Gilles Martin-Raget.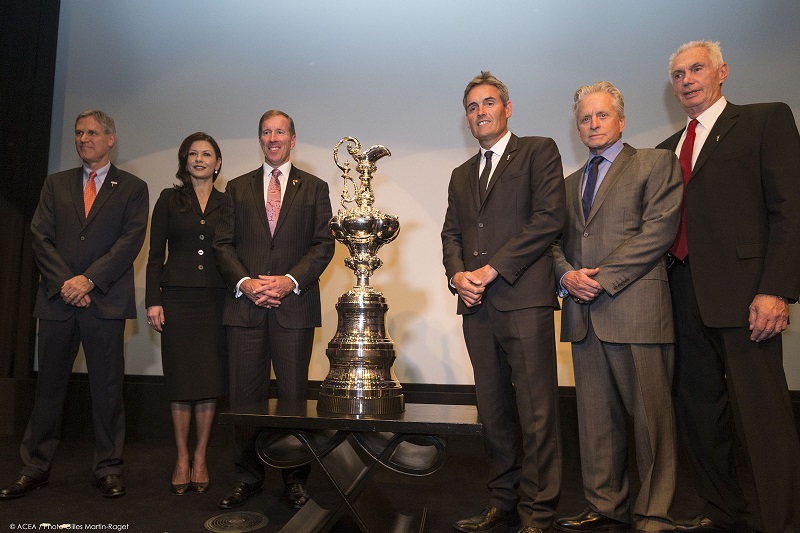 Read More About