"My connection to Bermuda goes back 400 years," Michael Douglas said, adding that he has a "long-time love of this island."
The Academy Award winning actor on island now, and performed the traditional Bermudian roof wetting to open the America's Cup Village on Saturday, saying the America's Cup "is the most important, most extravagant largest greatest event that's happened in Bermuda in my lifetime."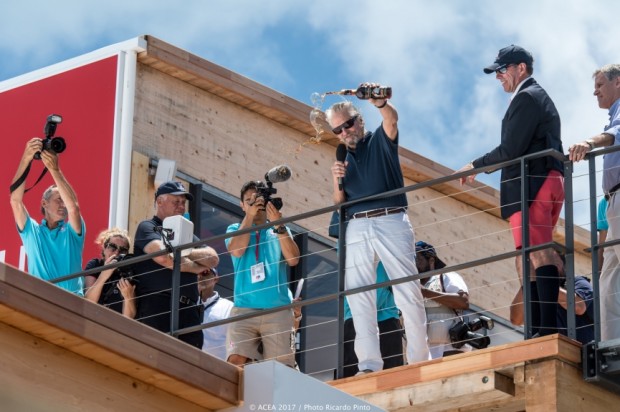 Mr Douglas said, "My connection to Bermuda goes back 400 years. That's how long my mother's family has been here on the island.
"My work takes me all over the world, Bermuda's sort of been my home. I had my first birthday here in 1945, came back many summers. My wife Catherine and I lived here for 10 years and raised our children, and we have a home here now. A long-time love of this island.
"This America's Cup in Bermuda is the most important, most extravagant largest greatest event that's happened in Bermuda in my lifetime and certainly has happened in a very long time.
"Clearly, sailing is a major sport here on the island. It was a way of life for generations and generations. Bermudians are proud of their sailing abilities. They certainly follow the America's Cup quite closely, and to say they were ecstatic when they found out that they decided to have the race here is an understatement.
"For the last two and a half to three years, everybody on this island's been following this religiously. There always was a wonderful spirit in Bermuda, but this is really creating this stronger spirit and brought everybody together.
"It's a great shot in the arm for the tourism business here, and just for people that understand where Bermuda is….it's not in the Bahamas.
"Thank you very much to the America's Cup, Mr. Russell Coutts and the whole organization for being here. We're very proud to be your hosts."

Read More About