Renovations are ongoing at the Shelly Bay Beach House in Hamilton Parish with a new restaurant, an ice cream counter, a beach rental shop and expansion to the existing eastern parking area being among the items listed by the Planning Department.
A Ministry of Public Works spokesperson said, "The lease was awarded to Shelly Bay Beach House Ltd. who are presently carrying out major renovations to the building.
"The finished building will provide a new restaurant facility. It is anticipated that the works will be complete in time for this tourist season. The operators [Shelly Bay Beach House Ltd] will be providing beach equipment and amenities during the upcoming season."
According to the Planning Department an application by Shelly Bay Beach House Ltd was received in August 2016 and a permit was issued in November.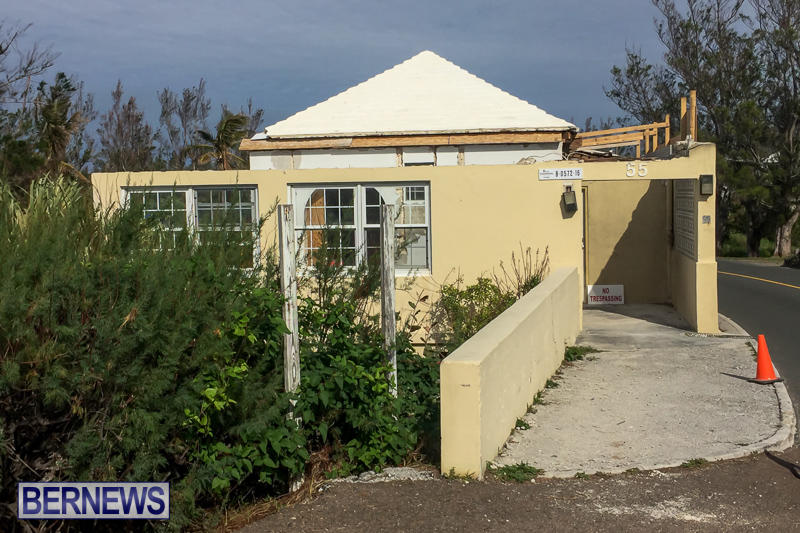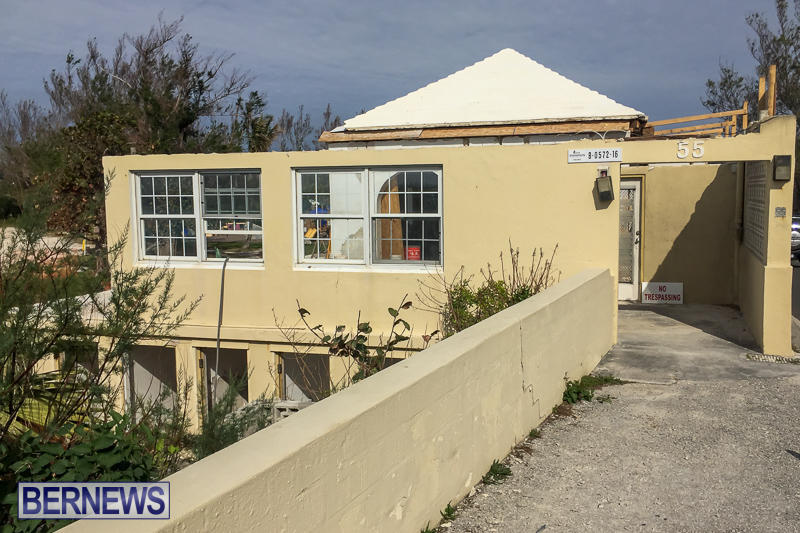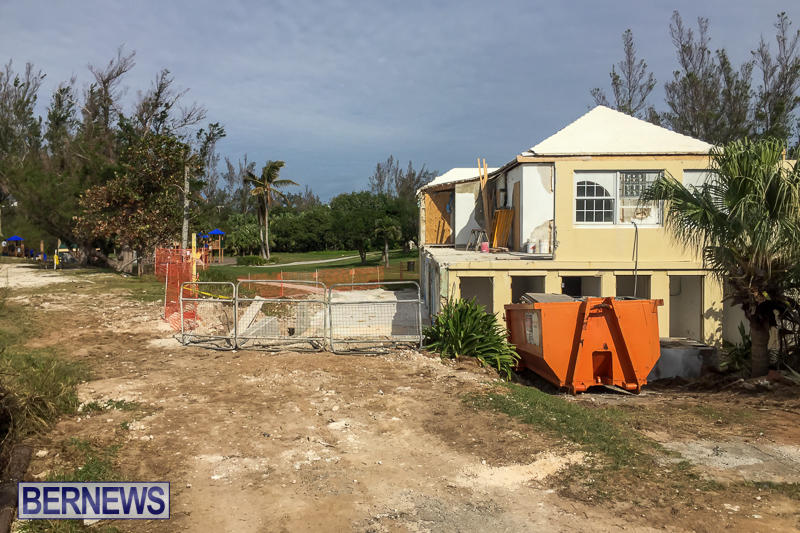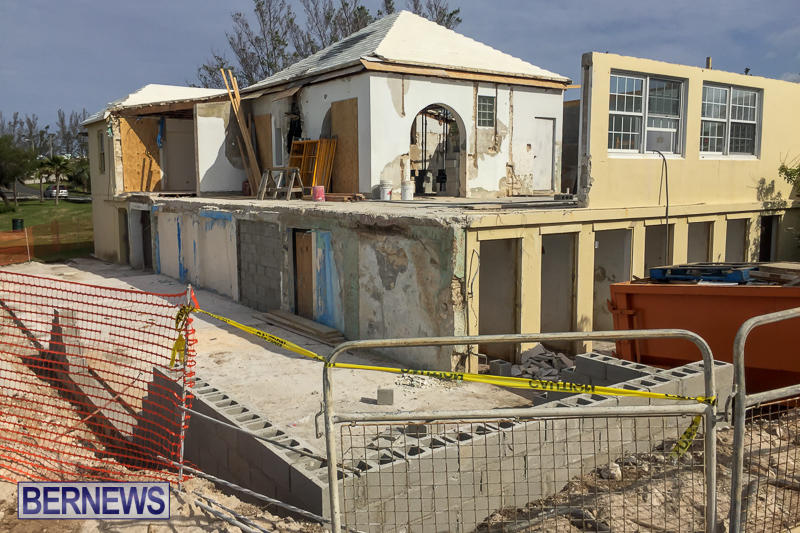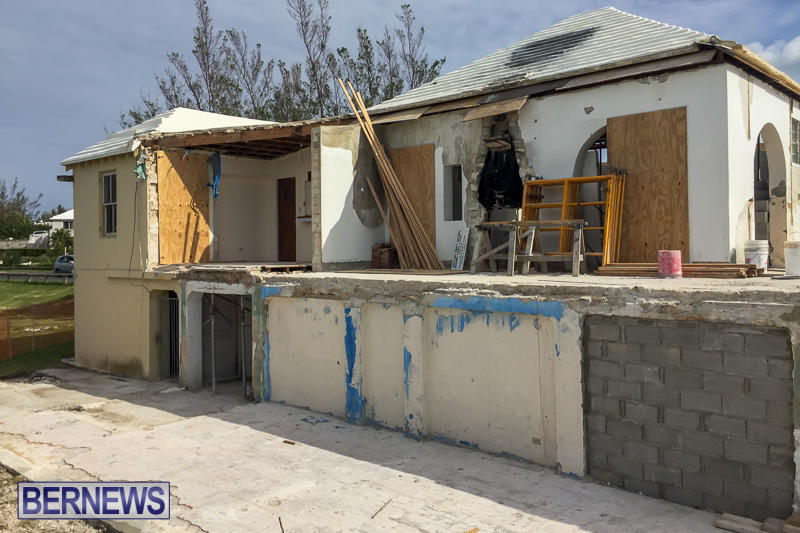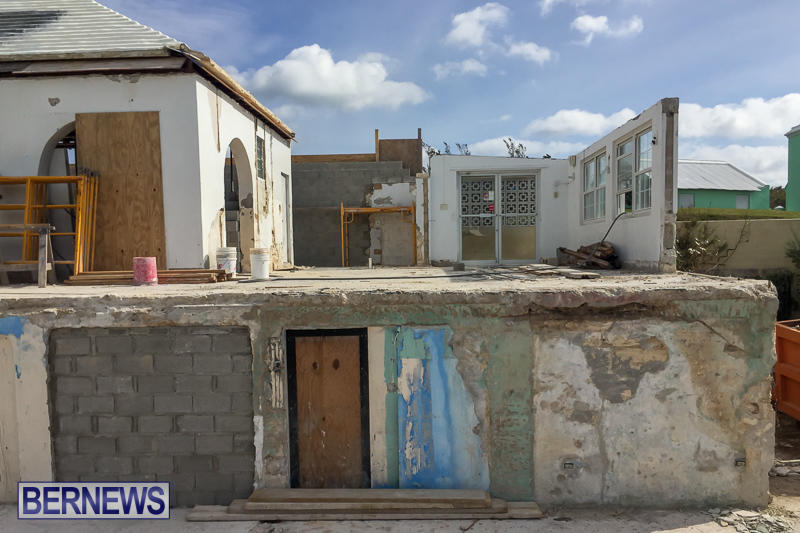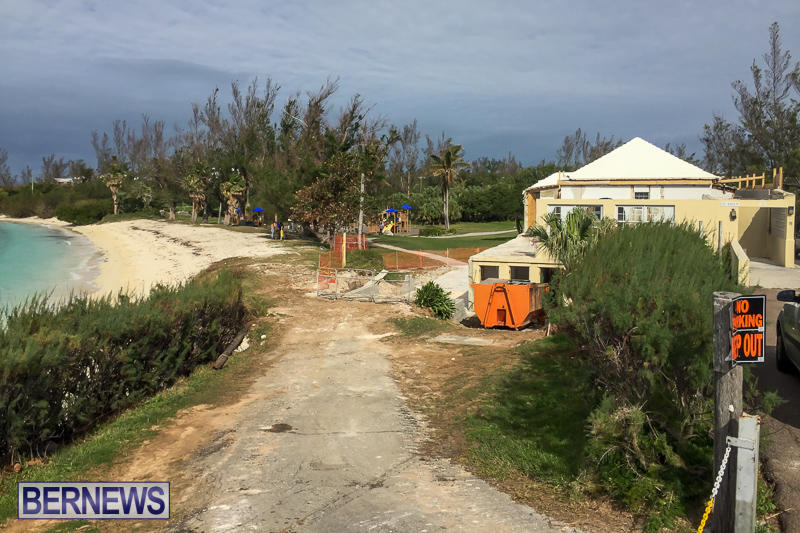 Read More About