The Pirates of Bermuda have included the Warwick Academy Bears in their fundraising efforts, threatening to take the group "hostage" if donations are not made.
A spokesperson said, "Bermuda Sloop Foundation wishes to announce that Warwick Academy is also participating in the Pirate of Bermuda event, and the Warwick Academy Bear, spiritedly represented by Ralph Woods and Mark Thorne, is one of the Hostages.
"They are participating to raise funds for Warwick Academy's next school voyage. We apologise to Warwick Academy for inadvertently leaving them out of the initial list of participating schools, and we appreciate and thank all of our hostage teams for taking part."
A Warwick Academy spokesperson said, "The Pirates of Bermuda have named us, the Warwick Academy Bears, as a people of value and are conspiring to take us hostage.
"Our 'Wanted' poster is all over the Island and the pirates are demanding that we walk the plank. We need your help to raise our ransom! On Sunday, March 5th, my fate will be determined at # One Car Park and Dock between 2:00pm – 4:00pm, so please come and show your support."
As a donor, you have a choice; donate toward us walking the plank [Sink] into the chilly waters of Hamilton Harbour or donate towards our ransom [Save] so we am safely escorted off Spirit of Bermuda."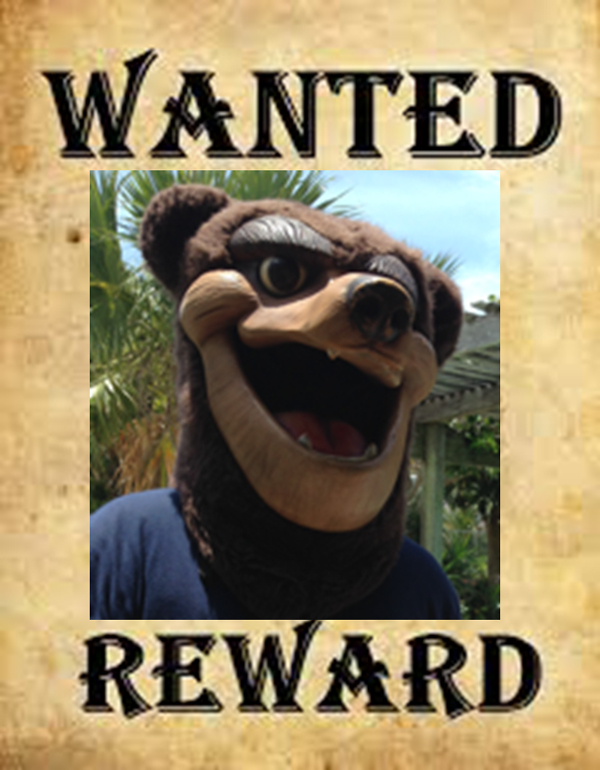 "Go to ptix.bm/pirates for online payment options. You will also be able to continue to donate through www.ptix.bm until the very last minute or by cheque payable to 'Bermuda Sloop Foundation' [must be received by 3:00pm, Friday, March 3rd].
"Please deliver to their 12 Wesley Street office or mail to P.O. Box HM 2442, Hamilton, HMJX. Or give your donation to us and we will make the payment on your behalf.
"US donors may use our 501[c] [3] status for tax purposes. For more information, go to www.bermudasloop.org ['Make a Donation' page] for details on the Friends of Bermuda Community Foundation, or go to info@friendsofbcf.org to download forms and letter of intent. Forms will also be available on the day of the event for this purpose.
"This is a fundraising event for the Bermuda Sloop Foundation. Proceeds go towards ensuring the continued operation of Spirit of Bermuda's Education and Character Development Youth Program. For more information, go to the event website or call [441] 737-5667 or email info@bermudasloop.org."

Read More About
Category: All