Minister of Tourism, Transport & Municipalities Michael Fahy announced the appointment of a team of local professionals to serve as members of the newly created Bermuda Airport Authority [BAA], a new Bermuda Government airport quango.
The BAA will be chaired by Mark Fields, retired General Manager of Sol Bermuda, and includes Mrs. Judith Hall-Bean, former Assistant Secretary to the Cabinet [Deputy Head of the Civil Service]; Andrew Parsons, retired President of Bermuda Electric Light Company [BELCO]; Robert Steynor, retired Senior Vice President, Fuels, Logistics, Environment and Safety at BELCO; Ian MacIntyre, the Director of the Bermuda Department of Civil Aviation until his retirement in 2008; and, Marshall Minors, Vice President for Facilities Management, Engineering Services, Property Management and Hotel Services for the Bermuda Hospitals Board [BHB].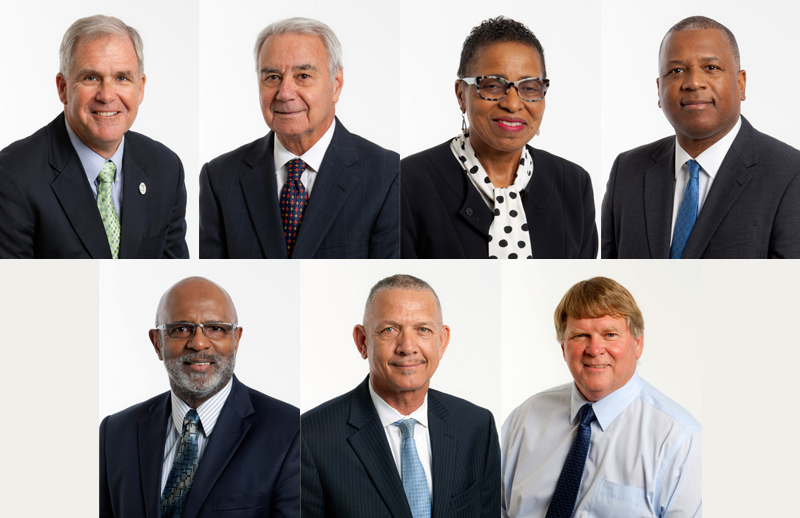 The Chief Executive Officer of the BAA is Lester Nelson who has more than 25 years of experience in aviation and business management. He was the first Bermudian Manager of Air Operations at the Department of Airport Operations with responsibility for overseeing air traffic management, safety, security and emergency planning.
Minister Fahy said: "This is indeed a fantastic Board, made up of industry experts and seasoned professionals, who are all Bermudian. I am confident that they will serve Bermuda well."
The Government said, "The BAA will be tasked with ensuring the interests of the Bermuda Government and Bermuda are protected and that the airport operator and vendors are held accountable to the standards set out in their contractual obligations, as outlined in the various agreements and contracts.
"The BAA will take on the responsibility of selected, retained Government services such as air traffic control operations, meteorological services, airport fire and rescue services and ground electronics, which are currently the responsibility of the Department of Airport Operations. The BAA will also regulate passenger fees and has discretion in approving increases in such fees.
"The Bermuda Airport Authority will also be responsible for identifying additional revenue generating opportunities."

Read More About