April is Alcohol Awareness Month, and this morning [March 30] CADA hosted a press briefing with the theme of "Connecting the Dots: Opportunities for Recovery".
Participants in today's press event included the Minister of National Security Jeff Baron, Shadow Minister for Community, Youth & Sports Michael Weeks, CADA Executive Director Anthony Santucci and the Director for National Drug Control Joanne Dean.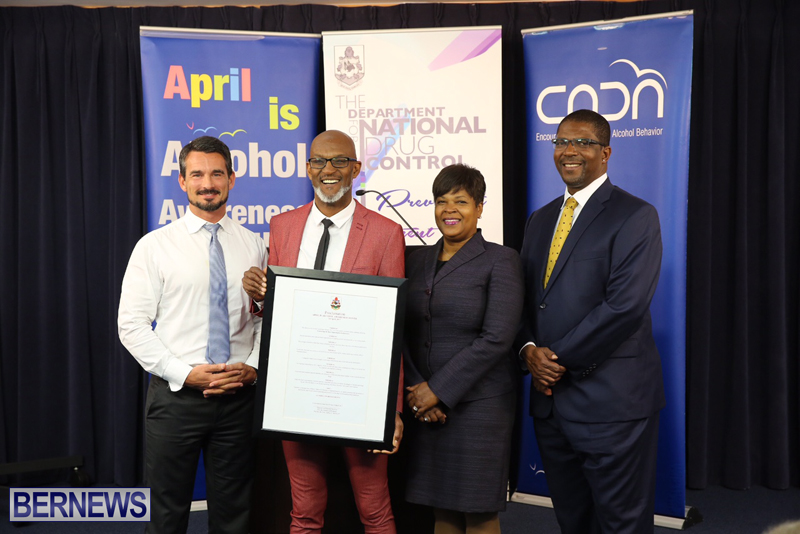 Minister Baron said, "The objective for Alcohol Awareness Month, 2017 is to raise public awareness about underage drinking. This year we are encouraging parents and adults to take personal responsibility for making alcohol less accessible to our young people.
:The younger a person is when they begin consuming alcohol, the more likely they are to develop an addiction to alcohol. Statistics tell us that youth who drink are more likely, to be involved in alcohol-related traffic crashes, and to have serious school-related problems. So it's imperative to have a supportive family environment which helps with lowered rates of alcohol use for adolescents.
The 14-minute live video replay of this morning's press conference is below:
"The National School Survey 2015 reports, 19.2% of youth said they were a passenger on a bike or in a car driven by someone who had been drinking," the Minister added.
"Consistent and sustained parental attitudes can influence a child's decision about whether or not to use alcohol and drugs. We know that children who have conversations with their parents and/or guardians about the dangers of alcohol and drug use are 50% less likely to use alcohol and drugs than those who don't have such conversations.
"So, on this annual observance, as the Minister of National Security, I join those today in highlighting April as Alcohol Awareness Month and the importance of engaging with our young people about the dangers of alcohol use."
Read More About