Bermuda is a part of a global movement to recognize and celebrate women in Information and Communications Technologies [ICT] on April 27th, with three events being organized locally, including two competitions for students ages 11 to 16.
The community is invited to participate in efforts to encourage, foster, and mentor young women as they consider ICT as a career path, as they grow in the ICT industry and as they eventually take on leadership positions.
Director of the Department of ICT Policy and Innovation, Dr. Marisa Stones said, "Let us also celebrate the inspiring women in ICT who are active in industry. The public is invited to nominate a woman who stands out in the Island's ICT sector.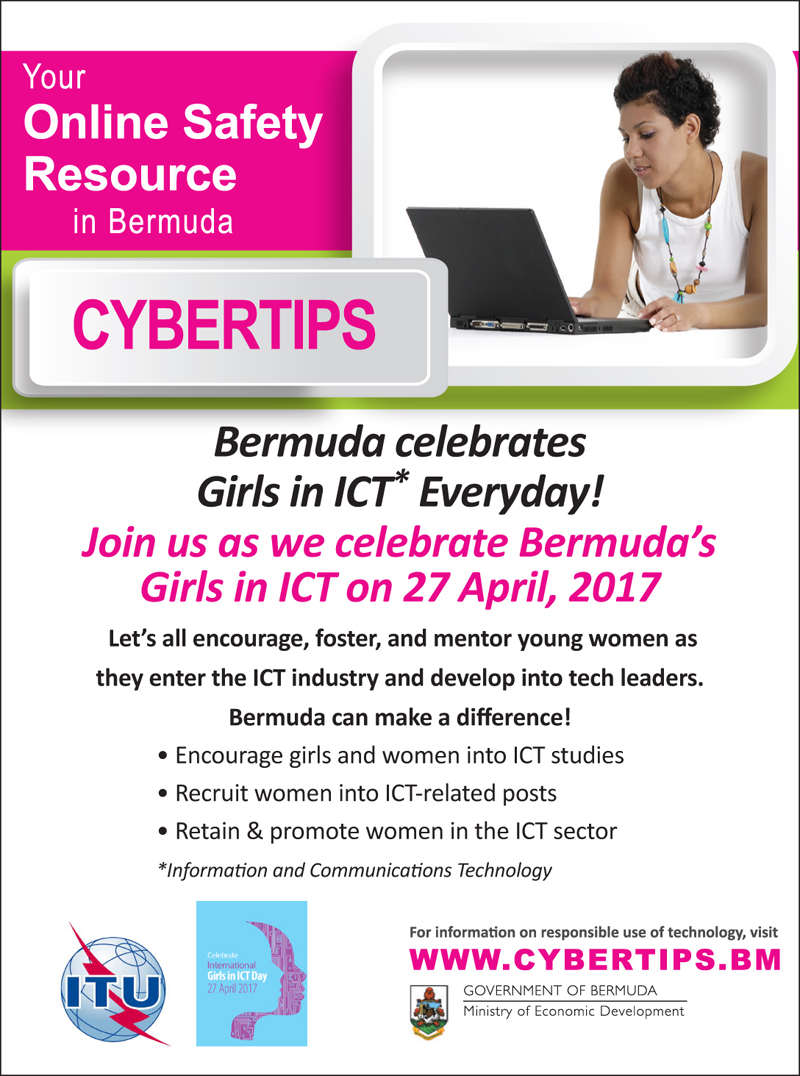 "Email us at e-commerce@gov.bm the name of a woman who is based in Bermuda and who, in your opinion, stands out as a leader and enabler of progress in the Island's ICT sector. Provide us with her name and her contact details and write a brief paragraph explaining the contribution that she is making in the ICT world – whether locally or globally."
Meanwhile, the Department of ICT Policy and Innovation has provided all primary schools with posters depicting Bermuda's very own leaders and future leaders in the ICT industry. The schools have been asked to encourage their students to colour the poster and return the finished product to the Department by April 24th at 4pm. The poster can be found on the government portal at www.gov.bm.
Students in the Island's secondary schools are encouraged to produce a 90-second video clip that centres around girls and women and their view of and/or involvement in ICT in Bermuda.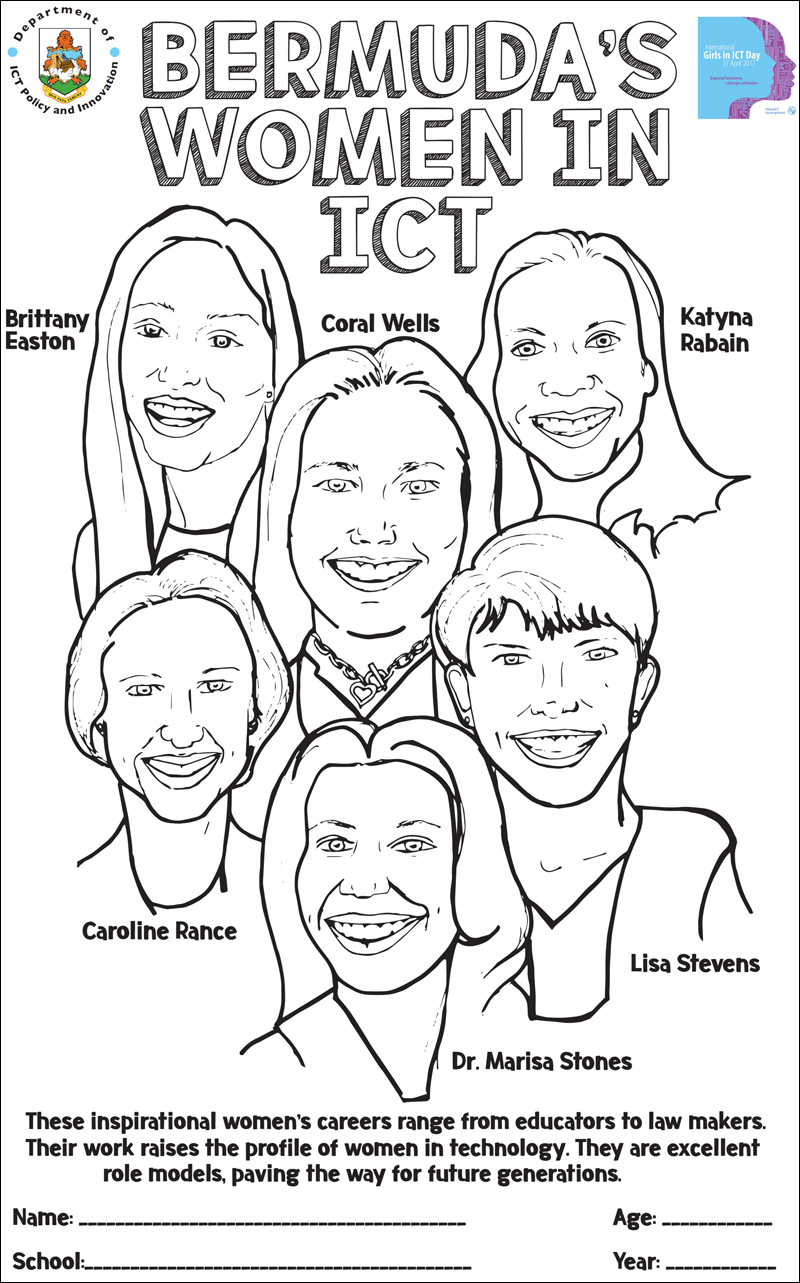 The winners of all three competitions will be recognised on April 27th, 2017 at the invitation-only International Girls in ICT Day Celebration.
About International Girls in ICT Day: International Girls in ICT Day is celebrated globally every year. The initiative is backed by the International Telecommunications Union [ITU] and aims to empower and encourage girls and young women to consider careers in the growing field of ICT.

Read More About
Category: All, Business, technology