[Updated] Nine people have already been charged in connection with the protests on December 2nd, and more are expected to be charged this morning [April 10], and as they did for the two previous Court sessions, people have gathered inside and outside the Court today.
Those in attendance this morning include BIU President Chris Furbert, BPSU President Jason Hayward, Reverend Nicholas Tweed; who have already been charged, with all three previously denying charges of blocking the entrance to the House of Assembly and obstructing police.
15 people have received summonses to appear in Court, nine people have been charged thus far, and in addition to people being charged this morning, additional people are expected to appear in Court on April 12th.
We will update as able following this morning's Plea Court session.
Update 11.49am: Two more people were charged with both 38-year-old Chris Furbert Jr of Southampton and 53-year-old Anthony Burgess of Hamilton Parish denying charges involving allegedly preventing the Minister of Finance from entry to the House of Assembly on December 2 2016 and obstructing the police.
Both pleaded not guilty, elected to be tried in the Supreme Court, were granted $1,000 bail and ordered to appear at the May Supreme Court Arraignment session.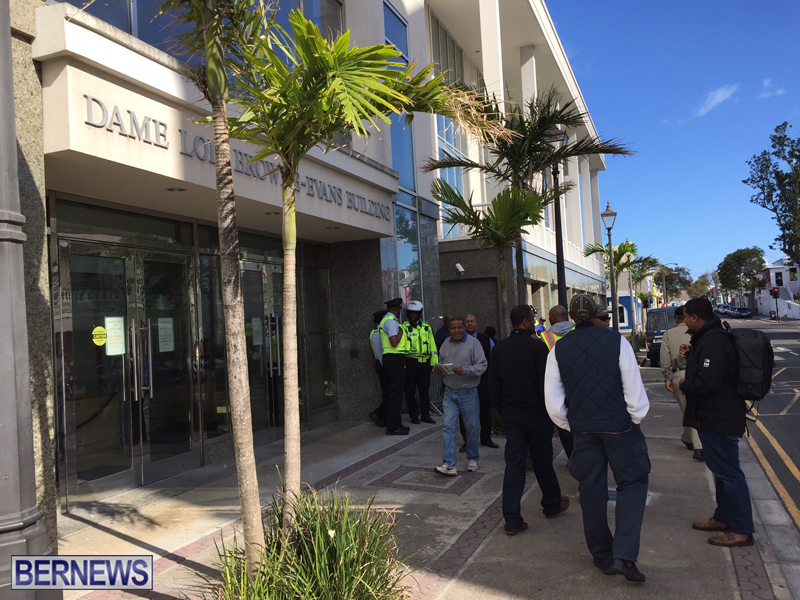 Read More About