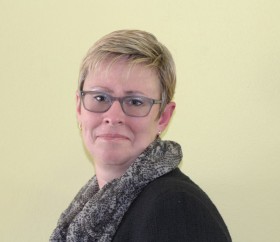 The Eliza DoLittle Society announced the appointment of Jennifer Mahoney, as their new Executive Director.
"Jennifer possesses extensive marketing and management experience having come to the organization from a senior post in the telecoms industry," the announcement said.
"Strategic planning and brand development are amongst her strong suits, as is her keen business acumen and ability to communicate with people at all levels.
Mrs. Mahoney said, "I am honored to have been selected as the steward for such an exceptional organization that does so much for our local community, and I am confident we will make a tangible difference during my tenure.
"I look forward to working closely with other third sector partners in identifying synergies that will allow us to maximize our impact on those that we serve and to giving back to a community that has given so much to me."
Kendaree Burgess, Chairman of The Eliza DoLittle Board added, "We are thrilled to have someone of Jennifer's caliber. The Eliza Dolittle Society is a critical link in the feeding of Bermuda's hungry, through our community feeding programmes and our Warwick based food bank. With Jennifer on board we expect to develop stronger partnerships with community groups and the business community.
"Jennifer has occupied the post since February 1, 2017 and has already identified ways to expand upon concepts in play such as the Read and Feed programme initiated by MSA, which will now be introduced at other schools throughout the community. The programme encourages literacy and at the same time assists in providing much needed stock for our Food Pantry in Warwick."
Read More About