Opposition Leader David Burt visited New York last week to engage in a series of meetings aimed at "progressing investment in Bermuda."
"During lunch with the Chair, Immediate Past Chair, Chief Executive Officer and Chief Operating Officer of the New York Society of Security Analysts [NYSSA], the leading forum for the investment community, Mr. Burt laid out the PLP's Vision 2025 plans for Bermuda as a platform for global funds. He further articulated the role Bermuda can play as a global centre for Intellectual Property," the PLP saod.
Mr Burt with the Nasdaq welcome sign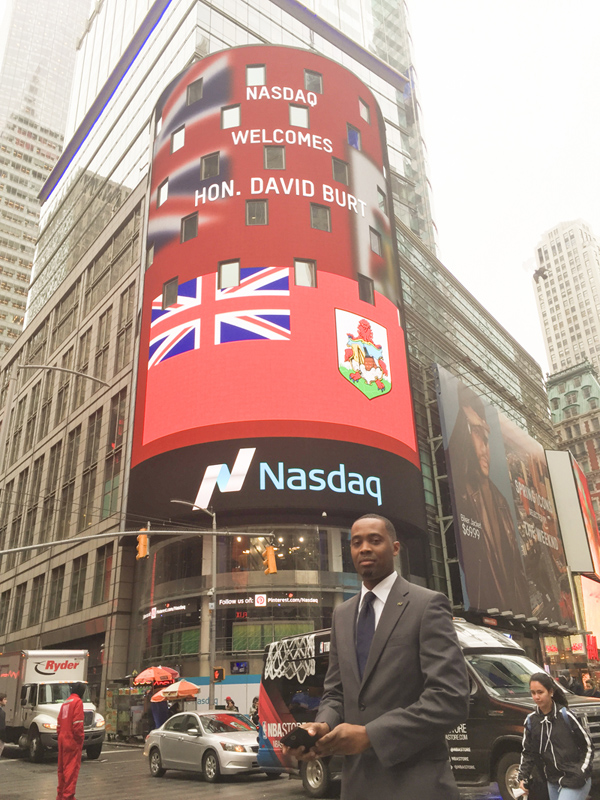 Harumi Urata-Thompson, CFA, the NYSSA's Chief Operating Officer said, "We were happy to meet with David Burt last week in New York during his US visit. We are looking forward to seeing how Bermuda develops in the next few months and how we can work together."
"Mr. Burt met with past and potential Bermuda business partners to specifically discuss the PLP's objective to increase investment in energy, tourism and the creation of a Technology Park at Southside," the PLP said.
"Meetings took place with partners of law firms and investment banks, asset managers, and real estate developers. The Opposition Leader further engaged in discussion with those representing interests in the non-traditional markets of Africa, the Middle East and Asia."
Mr Burt with members of the NYSSA: L-R: Harumi Urata-Thompson [COO], Alex Urdea [Immediate Past Chair], Phil Taylor [Chair], Daniel Dagen [CEO]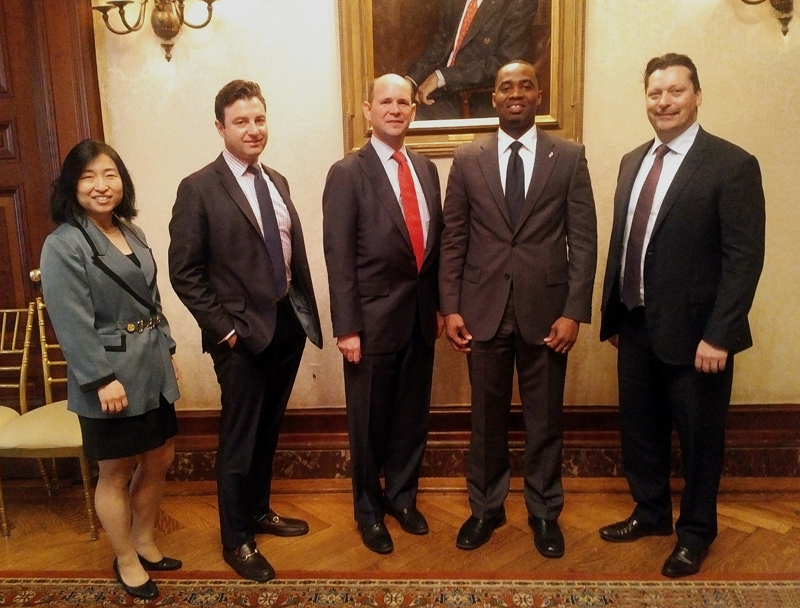 Mr. Burt explained, "The forming and maintenance of relationships with international investors is of fundamental importance to the health of Bermuda's economy. Increasing inward investment into Bermuda results in the creation of jobs and improved quality of life for all of us.
"The only way to diversify Bermuda's economy is to create options that are attractive to investors. Engaging with these representatives has allowed me to not only lay out the PLP's vision, but to discover the needs of investors as articulated by them.
"The meetings proved to be effective and I found the response to our proposals encouraging."
Mr Burt on the set of Fast Money with Robert Phillips, Managing Director, Global Corporate Client Group, Nasdaq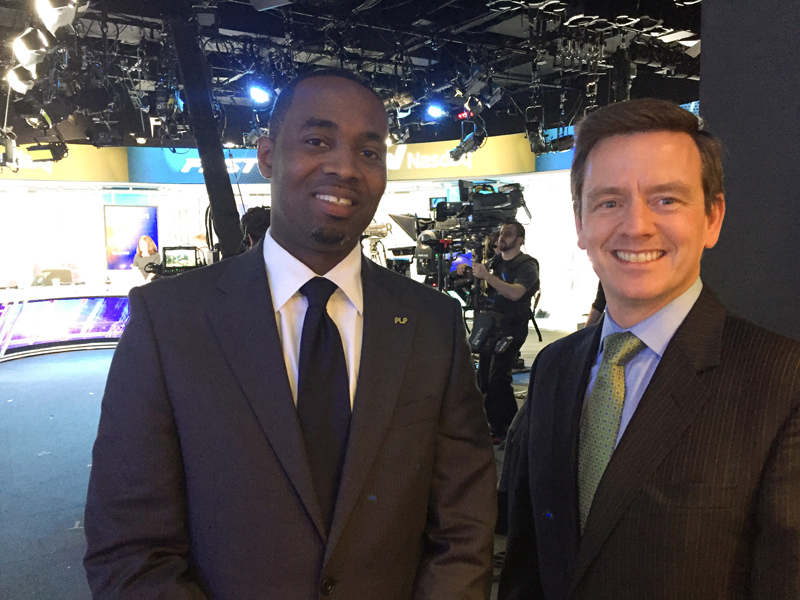 The Opposition Leader was invited to the Nasdaq bell closing ceremony on Tuesday, and visited the set of CNBC's Fast Money.
Joseph Brantuck, Nasdaq Vice President and head of the New Listings, said, "We were delighted to welcome David Burt to Nasdaq and to reaffirm our long and productive relationship with the Bermuda Stock Exchange and the Island's famed business, financial and insurance communities.
"David's visit has underscored our support for its listed companies. We look forward to continuing the long and happy relationship we have with our Bermuda partners."
Mr Burt with Jay Madhu [CEO Oxbridge Re] and Wrendon Timothy [CFO Oxbridge Re]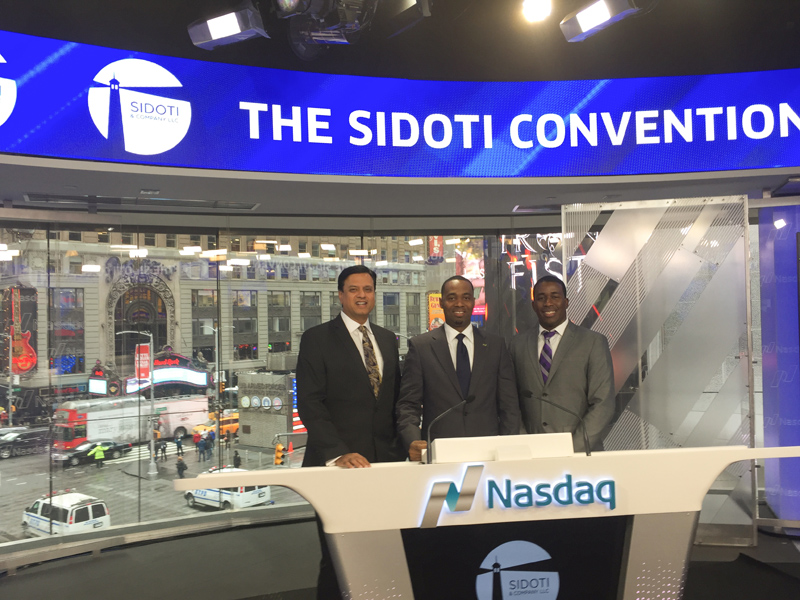 Read More About