Teachers Rugby Football Club [TRFC] continues their efforts to support local charities through their May 24th fundraising efforts, and have donated $2,500 to WindReach.
Members of TRFC take part in the Bermuda Day Half Marathon derby, annually, though individual runners and relay teams. The runners participating are not limited to rugby players, but also spouses, friends and children of team members as well as youth players, who make their way through the race course in a pack, distinguished by their TRFC tops.
TRFC Club President Billy McNiven and WindReach Executive Director Chrissie Kempe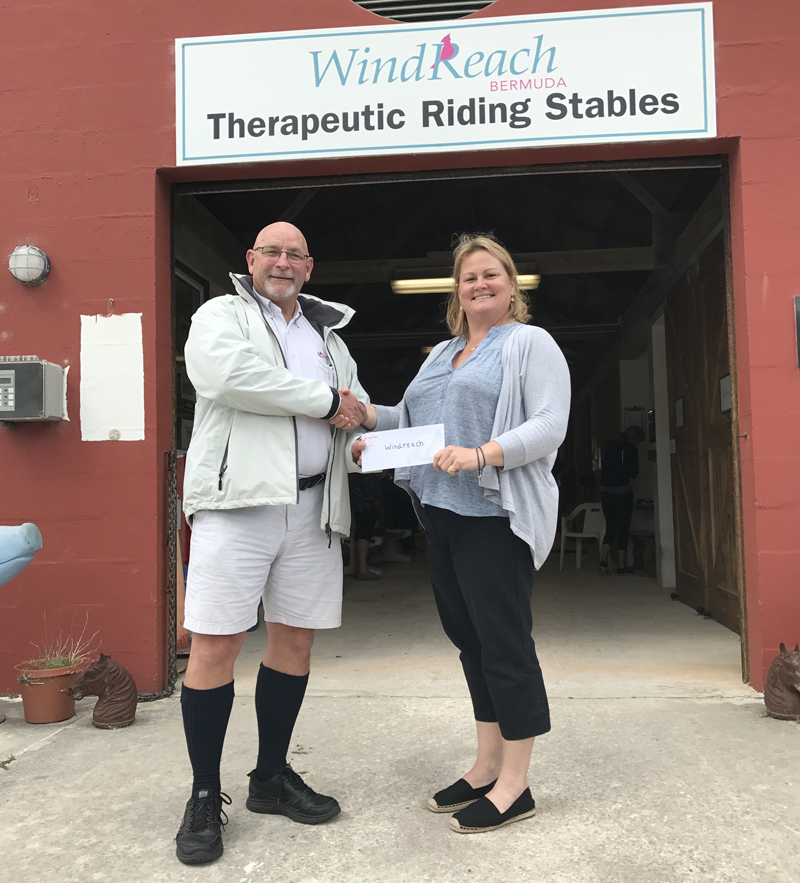 Through community support over the past year, the club was able to raise a total of $2,500.00, which they have generously donated to WindReach.
Chrissie Kempe, Executive Director of WindReach remarked, "We are thrilled to receive this generous donation from Teachers Rugby Football Club. Donations such as this one help us to provide services to an estimate 200 individuals with special needs per week."
Club President Billy McNiven continued, "WindReach is a fantastic facility. The staff here work tirelessly to assist Bermuda's special needs community from preschool aged kids all the way through to seniors. We are honored to be able to assist them in anyway possible."

Read More About