Beyond Rugby will be hosting their annual fundraiser with the help of several big names in rugby.
The fourth consecutive Atlantic Cup will take place at the end of May over a two-day event beginning with a golf day and concluding with a gala dinner and auction. Serving as Beyond Rugby's major fundraiser, the Atlantic Cup events offer the opportunity for rugby supporters to interact with big name players.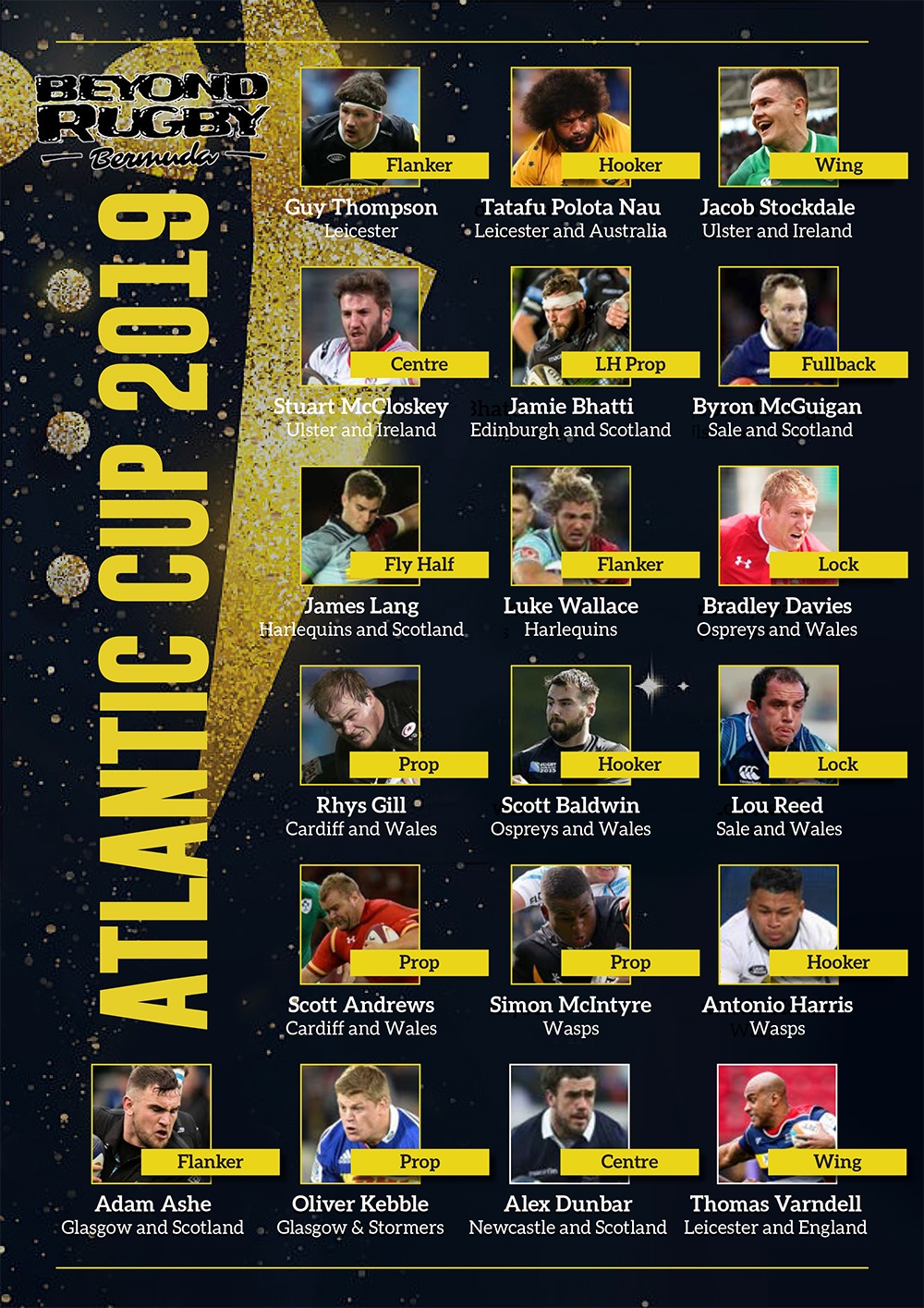 This year's player roster features a mix of 19 Premiership players representing Leicester, Ulster, Edinburgh, Sale, Harlequins, Ospreys, Cardiff, Glasgow, Newcastle and Wasps, several of whom also represent their country's on an international level.
The charity event is hosted in support of the Beyond Rugby program, a partnership between the Bermuda Rugby Football Union and the Family Centre. The Beyond Rugby Program works within CedarBridge Academy and Dellwood Middle School to instill the core values of rugby to assist in the development of young people in the community.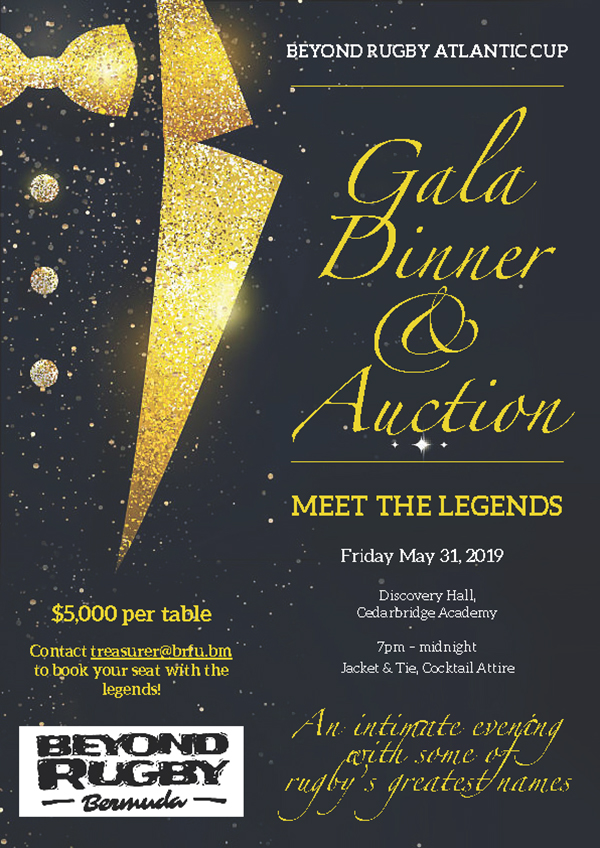 Of the upcoming event, Martha Dismont, Executive Director of the Family Centre commented, "The Atlantic Cup provides the community with two fun events in support of an important cause. Over the last 8 years, Beyond Rugby has made a major difference in the lives of hundreds of young people in our community.
"Our experience and data shows that when you decrease barriers to participation, set high-expectations, and provide youth with the holistic support they need, they are better able to make positive choices and demonstrate resilience. This is how Beyond Rugby is able transform lives, one young person at a time.
"We are pleased to be partnering with the Bermuda Rugby Football Union on the Atlantic Cup event to ensure that the necessary funds are raised to support our most precious resource—our youth." Leila Wadson, Family Centre Community Team Leader, added, "the theme for the Atlantic Cup this year is 'Beyond Rugby – more than just rugby.'
"While at first glance some see just a rugby programme, the programme is so much more. We aim to instill academic motivation, support social and emotional growth, promote vision and exposure building, and facilitate character development.
"To do this we combine rugby training with academic and social and emotional supports, provide youth with meals and transportation home after each practice, provide families with crisis support and facilitate a board range of exposure building experiences and opportunities.
The intentionality and intensity of this effort to holistically support youth is what makes the programme so exceptional and effective."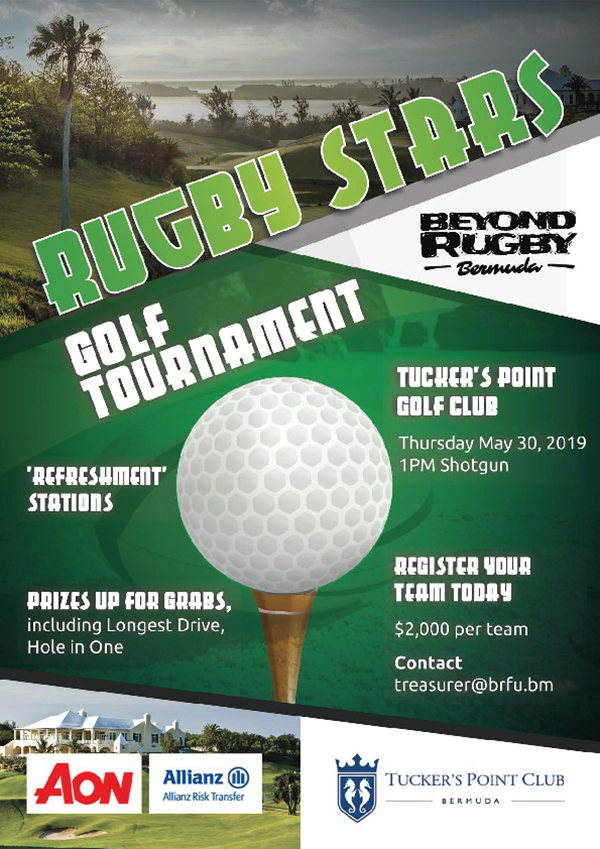 BRFU President Sean Fields-Lament added, "The Atlantic Cup is the largest event in our calendar in terms of fundraising. It plays a significant role in allowing us to deliver the Beyond Rugby program to students within the participating schools. It's a fantastic chance to meet current players the premier and international leagues, a rare opportunity which we are delighted to be able to provide."
Gala tables, which include the company of a visiting player, can be purchased for $5,000 per table while individual seats are also available. Registration for the golf day is also available with teams of four competing alongside the addition of one visiting player per team.
Golf teams can be registered for $2,000 per team. For more information on the upcoming events email treasurer@brfu.bm or book your table/register your team on www.Ptix.bm.

Read More About