[Written by Skye Graham-Welton]
Kensley McDowall, a plot owner and retired lawyer from St. Kitts, describes himself as the "handy man" of Paget Community Garden, which he joined in 2000.
The land just off Trimingham Hill used to be a lily field and according to Mr. McDowall, "would have been covered in white" before Dr. Gloria Frederick, the founder of the garden, requested the use of the land for a community garden. Her husband, Rawle Frederick, now operates as the president.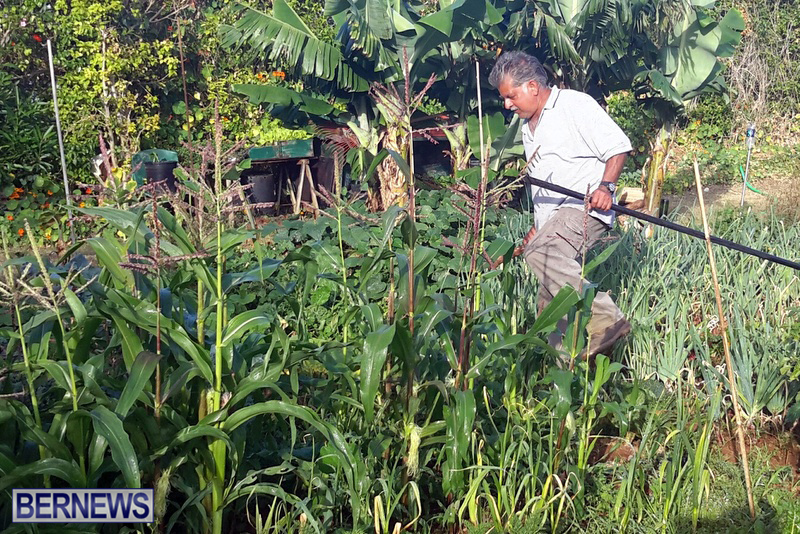 The government-owned acre of land is split into twenty-four 14ft by 12ft plots on which a handful of individuals grow and harvest their own herbs and vegetables. According to Mr. McDowall, the idea behind the garden is "to grow food organically in a communal atmosphere."
This concept has become so popular that Mr. Frederick keeps a wait-list in order to determine who can and cannot join.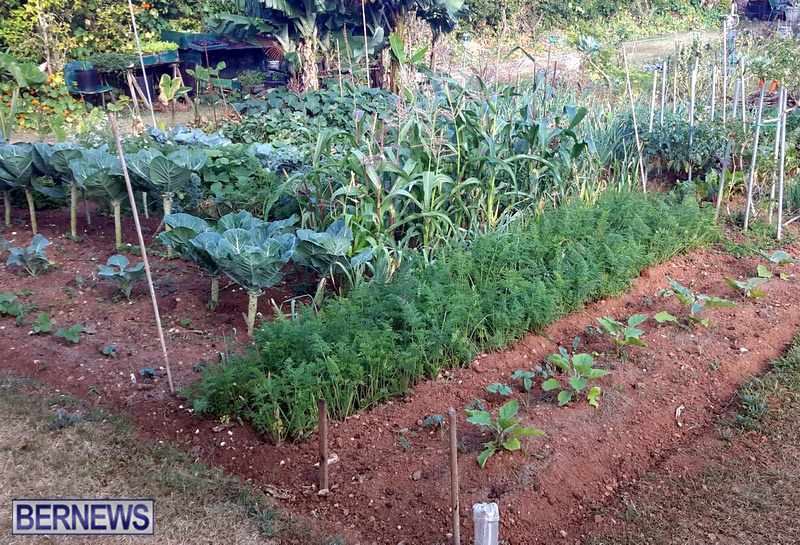 Mr. McDowall believes that the success of the garden lies in their organization."We are well organized and have the right people who get on with each other," he says. "It doesn't make sense to call it a community garden for there to be no community. That's what makes the garden work."
"On the weekend after we finish farming, we sit together and chat and have a drink or two."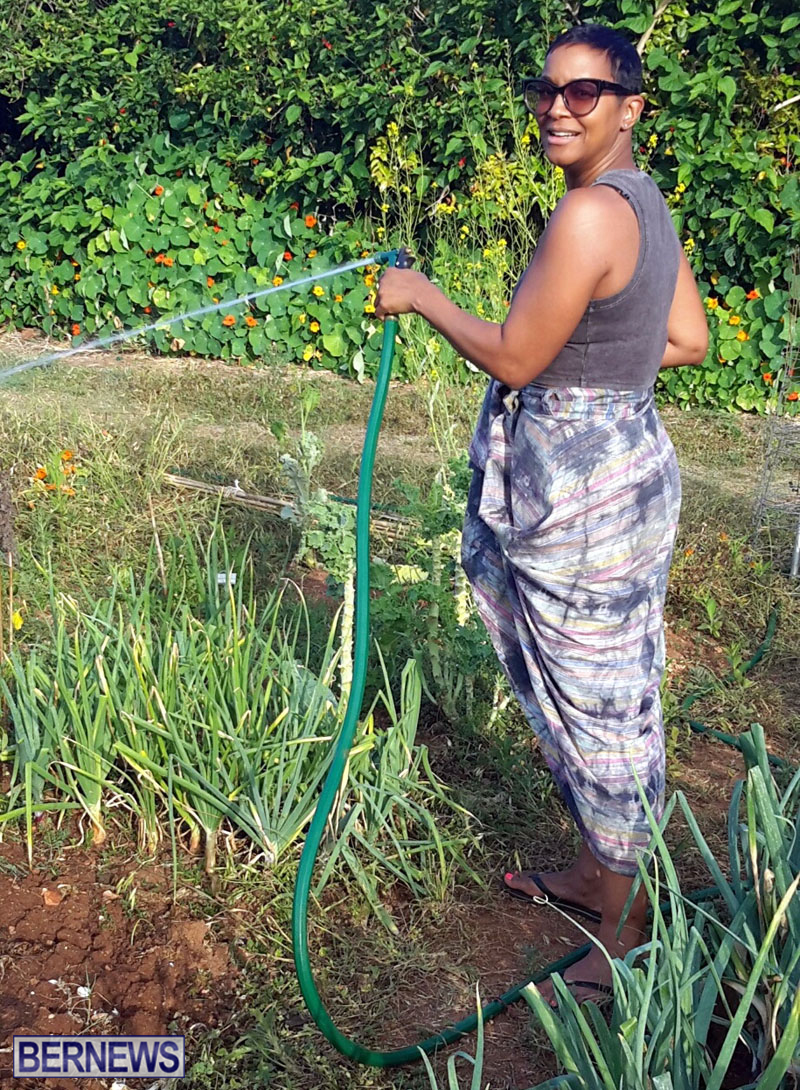 Mr. McDowall particularly appreciates the diverse nature of the community. He says "the garden is made up of people from lots of different places – St. Vincent, the Grenadines, Sierra Leone, Tanzania and Kenya." He says that this allows for "great conversations" full of different perspectives, ideologies and beliefs.
Mr. McDowall says that the camaraderie in the garden has grown over the years. Recently, one of the gardeners and his then-fiancee decided to get married in the garden and naturally, the whole community pitched in to help with the preparation.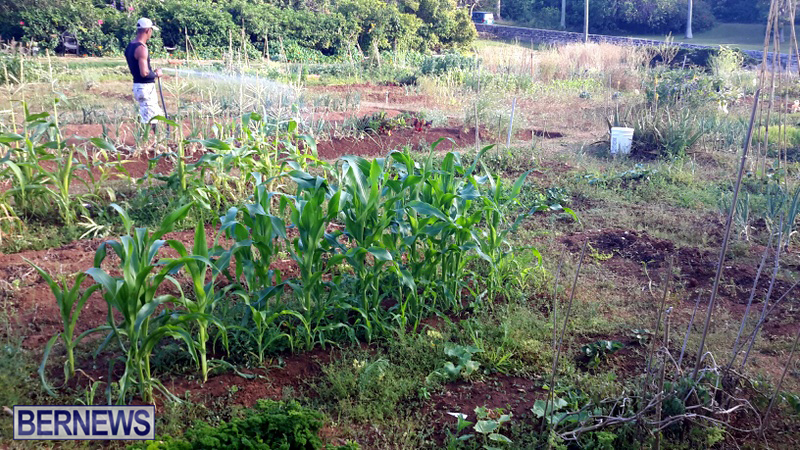 The space is not without its own challenges. "From time to time we get night farmers," Mr. McDowall explains.
"Sometimes when you show up in the morning half of your onions are gone – especially around the holidays." However, he adds that they have improved their security system to battle this, with security cameras and a rotation of people keeping watch.
Rats, however, present a more difficult challenge. Mr. McDowall says "the rats seem to know when the corn is ready before the gardeners."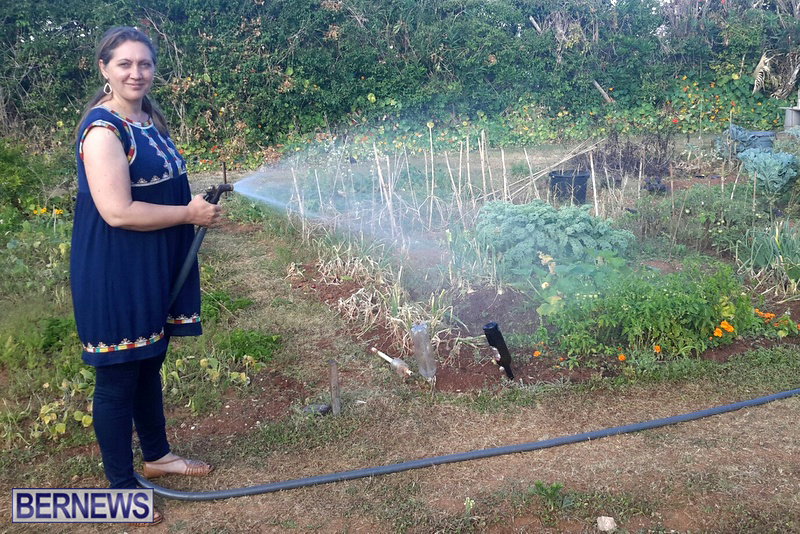 In spite of these minor challenges, Mr. McDowall contends that the Paget Community Garden is more than just a plot of land; it is a community bound together by strong friendships with an atmosphere that is "healthy for the mind, soul and body."

Read More About
Category: All, Environment, News