[Updated] Emergency personnel responded to Front Street this morning [May 11] following an incident in which a worker's arm got trapped in a trash truck, with the man subsequently taken to hospital for treatment.
David Monkman from the Corporation of Hamilton told Bernews, "I was called down to an incident that happened with one of my staff on Front Street. I came down and when I arrived on scene, I observed that my staff member had gotten his arm stuck in the back part of the trash truck."
"He must have been cleaning something out, and the brake was in motion and he got his arm trapped between the side," Mr Monkman added. "He's been taken to hospital, and we will wait to see what his injuries are."
Update 10.31am: The BFRS said that at approximately 8:09am this morning, they responded to a report of an industrial accident at #137 Front Street in Hamilton.
Fire Service spokesperson Sergeant Russann Francis stated, "It was reported that one male has his arm stuck inside the back of the trash truck.
"The Fire Service responded to the incident with three vehicles and 6 personnel who quickly assessed the scene making the decision to utilize the 'Jaws of Life' to create space and have the patient released."
"The injured person was transported to King Edward Memorial Hospital via ambulance for further treatment."
Update 3.22pm: The Corporation said, "At approximately 8am this morning, an incident involving one of the City's sanitation workers resulted in his arm becoming trapped by the rake mechanism of a City trash truck.
"The Bermuda Fire Department attended the scene and utilized the 'jaws of life' to release the worker's arm, at which time he was transported to the hospital.
"The City can report that the worker does not have any broken bones and that no major arteries were affected but that he does have a substantial tear in his skin that required stitches.
The CoH added that an "internal investigation is underway but as far as the General Superintendent, Mr. David Monkman, who attended the scene, can assess is that this was not a mechanical error but an unfortunate choice made on the part of the worker that resulted in his injury. All sanitation workers are fully trained in what to do and what not to do.
"The City has a Health & Safety Committee that ensures that the City is compliant with all safety standards and this includes the maintenance of the trash trucks."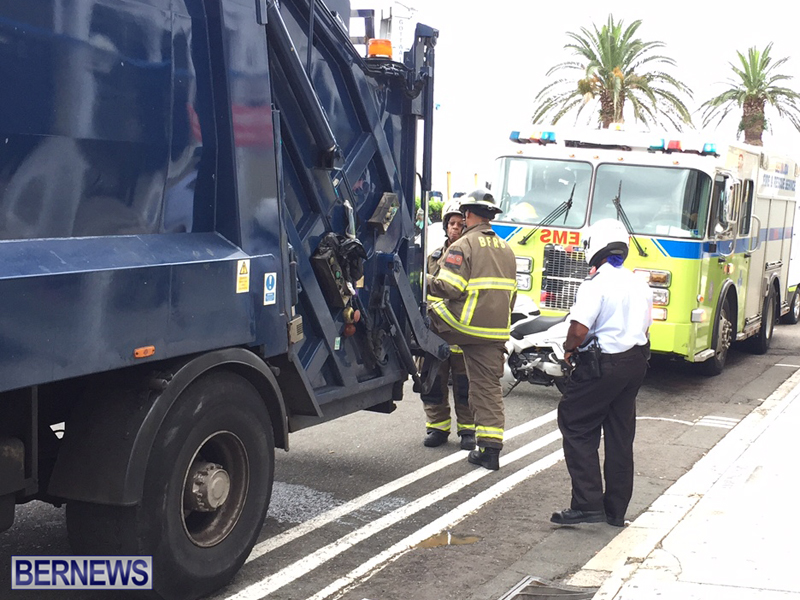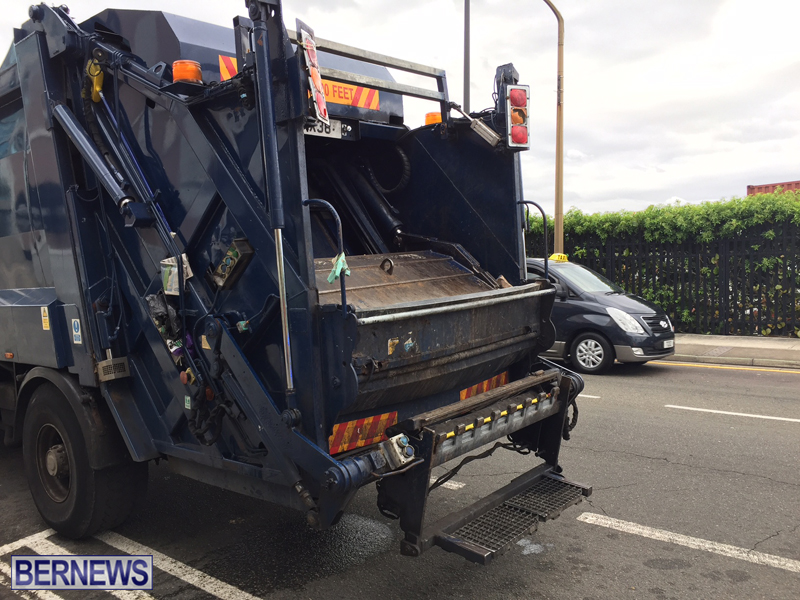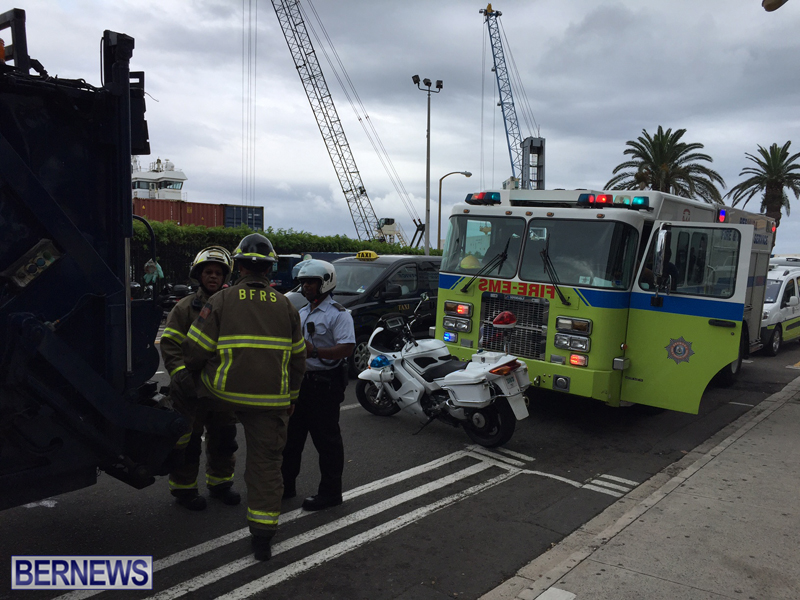 Read More About
Category: Accidents and fires, All, News