[Updated] The PLP has announced that Rev Dr Ernest Peets will be their candidate for Constituency #10 Smith's North in the upcoming general election, a seat which is currently held by Premier Michael Dunkley.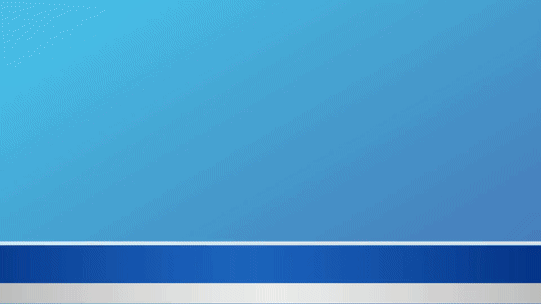 "I want to pledge my commitment to Bermuda and the residents of Smith's North," Dr Peets said. "I believe together we can build a better and stronger Bermuda for everyone. I look forward to meeting the people on their doorsteps and listen to their personal stories."
In the 2012 General Election, Premier Dunkley won the seat with 67.47% [618 votes], defeating the PLP's Patrice Minors, who was the incumbent in 2012, and earned 32.53% [298 votes].
Results from Constituency #10 Smith's North in the 2012 General Election: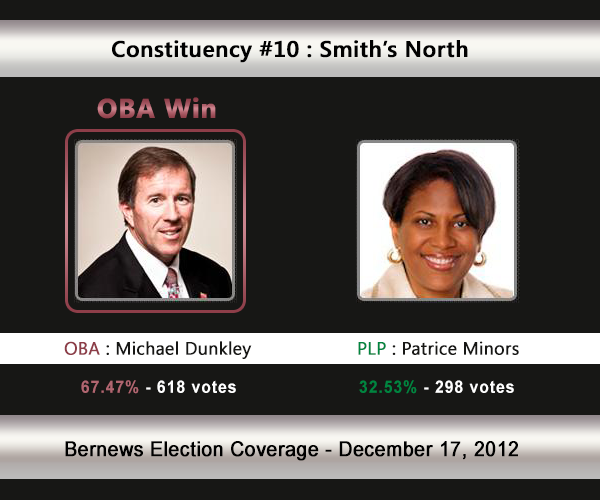 The General Election has not yet been called, however both parties are moving into election mode, and this is the third candidate announcement, following after Senator Renee Ming announced as the PLP's candidate for Constituency #1 St Georges North, and Kim Swan announced as the candidate for Constituency #2 St. George's West.
The announcement has just concluded, and we will have photos and additional information later on, and in the meantime, the live video replay is below.
The 11-minute live video replay is below:
Update 11.47am: Speaking at this morning's announcement, Dr Peets said, "I am grateful to the Progressive Labour Party and to our Party Leader for their faith and confidence in me. I care deeply about my country, and my community, and I am excited about the opportunity to represent the needs of the people of Smith's North, and to lend my expertise to the party and to the political arena.
"For those of you that don't know me very well, you'll find me to action-oriented, committed, open minded and accessible.
I have enjoyed a long career in human services. As such, I am well aware of the challenges facing regular Bermudians.
"Socially, our country has lost some of the fabric that has held Bermuda together. In my professional capacities, I have seen the erosion of some of the core values that bonded together our community. It is time to get back to basics and to identify the root causes of the anti-social behaviors plaguing our communities.
"I believe with my training and background that I am well versed and well trained to be an asset in the recovery, not just of individuals, but of our entire community. A community divided, a community made up of 2 Bermudas, is a community that will not prosper.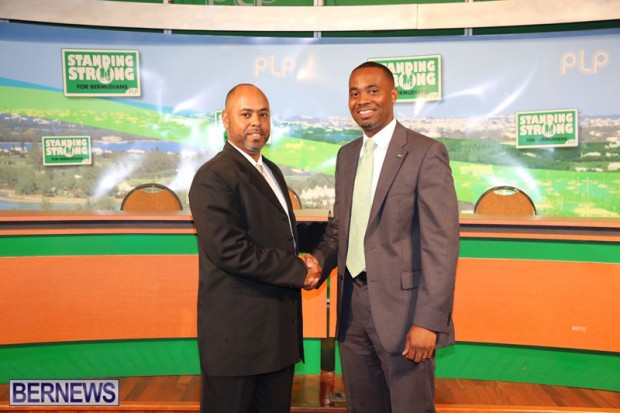 "I am new to political service but I knew when I saw my mother pepper sprayed on December 2nd, that was the moment I knew I could no longer sit on the sidelines.
"I could no longer watch as Bermuda slipped back to an era we thought long lost, where the privileged few wielded power over the rest of us to prosecute those standing up for Bermuda, to persecute those exercising their rights, and to exert violence upon them when they do so. I've found in my work and my life, that sometimes it takes an awful incident for us to truly realize the dire state of our collective situation.
"In the PLP's Reply to the Throne Speech, we spoke about Bermuda's problem with substance abuse and addiction. With more and more of our family and friends falling victim to this disease, we all must do a better job of aiding those who wish to break the hold addiction has on them.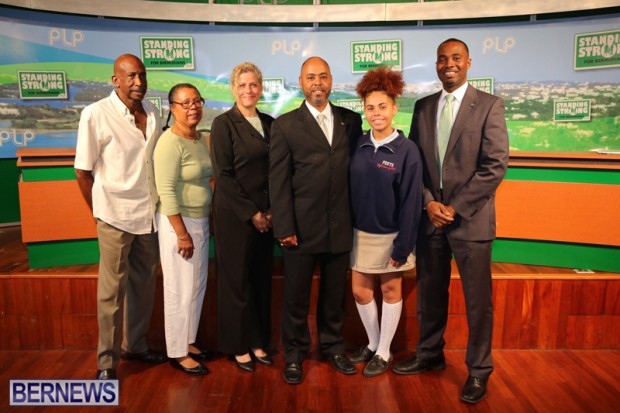 "I look forward to being a part of a PLP government who pledge to re-evaluate the services available those struggling with addiction and/or alcohol abuse and one that is committed to providing much needed dual diagnosis services.
"I plan to canvass the residents of Smith's North from Loyal Hill in the west all the way to Shelly Bay in the east. Smith's North is a diverse constituency and I plan to canvass, and if elected, represent all members.
"Today, I want to pledge my commitment to Bermuda and the residents of Smith's North. I believe together we can build a better and stronger Bermuda for everyone. I look forward to meeting the people on their doorsteps and listen to their personal stories. To the people of Smith's North and all of Bermuda, I hope to earn your confidence and your trust and I'm certain I will learn much from you along this journey."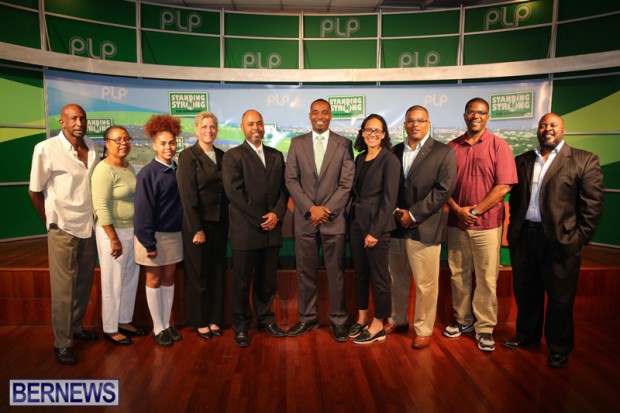 In introducing Dr Peets, Mr Burt said, "The Bermuda Progressive Labour Party is an organisation whose membership is made up of a wealth of talented individuals from all walks of life. From lawyers to teachers, from bus drivers to entrepreneurs, from artists to doctors. What they all have in common is a commitment to a just, equitable and fair Bermuda; one that puts the needs of the many ahead of the wants of the few.
"One of those individuals is Dr. Ernest Peets Jr. who I am pleased to introduce as the PLP's chosen candidate for the next general election in Constituency 10 – Smith's North.
"Dr. Peets is a Certified Family Therapist, and an internationally certified Addiction and Drug Counselor. He has worked in a variety of human services environments including Corrections, Probation & Parole, Drug Treatment Court, and Therapeutic Communities [TC] where he honed his addiction and recovery skills. The PLP is committed to reforming drug treatment programs and dual diagnosis services in the penal system and Dr. Peets' experience is an asset to us all.
"Dr. Peets private practice work at The Counselling Center focuses on family related work, specifically pre-marital, family counselling, divorce recovery and co-parenting. As he and his wife Julie admirably raise four children, his passion for our community is ever evident in his work.
"Dr. Peets commitment to our collective and individual physical and mental wellbeing is matched by that of spiritual matters. Dr. Peets is also the Pastor of New Life Church of the Nazarene, a post he assumed in 1999. He is an experienced therapist, a recently published author, also an Adjunct Professor at Nazarene Bible College in Santa Cruz in Trinidad & Tobago, where he teaches graduate level courses in Advanced Counselling Skills.
"More recently, Dr. Peets has joined the multi-disciplinary team at Child & Adolescent Services as a Family Therapist. Dr. Peets is also a Professional Member of the American Counselors Association, and the American Psychological Association.  A Sandys Secondary graduate, Dr. Peets holds a BA in Business from Howard University, an M-Div. from Nazarene Theological Seminary and his Doctorate in Marriage & Family Therapy from Gordon-Conwell Theological Seminary.
"Dr. Peets has made quite the impression on the party and me personally through his energetic and enthusiastic involvement in party matters and contributions to making the PLP's Vision 2025 plan work for all of Bermuda. I am convinced that this commitment will continue as he represents all the people of Smith's North with integrity.
"Simply put, Dr. Peets represents the best of Bermuda. He is a man who has chosen to commit his life to improve the lives of others."
Read More About