Bermudian Nathan Titterton was awarded the Outstanding Youth Award in Port Hope, Ontario, Canada, being recognized for his volunteerism in the local community throughout his time as a student at Trinity College School [TCS] during the annual "Stars of Port Hope" Civic event.
The Stars of Port Hope Civic Awards annually recognize community members who contribute through service, environmentalism and philanthropy, and through achievement in areas such as agriculture, arts and athletics.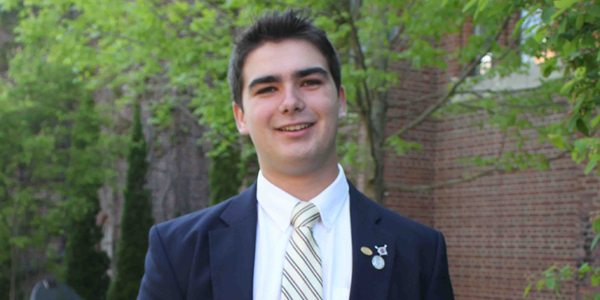 Nathan is head boy at Trinity College School, located in Port Hope, Ontario, Canada. He has been a committed volunteer throughout his time at the School, contributing more than 370 hours in service to others.
He has fundraised for the Red Cross and the Canadian Cancer Society and served at the Salvation Army and Extendicare [seniors' residence].
Nathan is an active leader of the Trinity Environmental Action Club, the yearbook committee, MasterKey admissions team and Chapel Choir, and has also given his time during tree planting events and as a harriers marshal.
In addition to his many duties as a head prefect, Nathan works as a steward in the School's service learning [community service] office.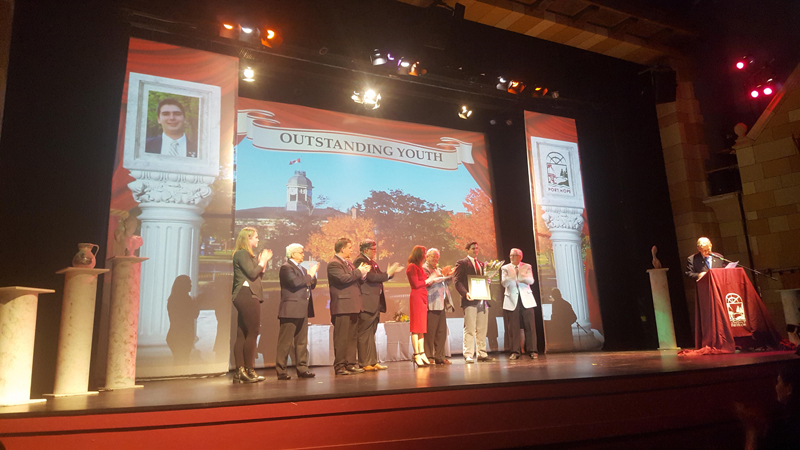 "Nathan is the third generation of his family to attend TCS. His great uncle Steven Petty graduated in 1972, his father Greg Titterton graduated in 1992 and his mother Jennifer Titterton in 1993. His cousins Sara Titterton, Allison Schindel and Adam Petty also graduated from TCS. His sister, Megan, is a current Grade 9 student at TCS," the school said.
Read More About