The finals of the 35th America's Cup are set to start soon, with the teams racing on super high-tech catamarans with the most innovative technology on board.
In order to help fans better understand the watercraft involved in the competition, Tom Slingsby, tactician and helmsman with Oracle Team USA, took the time to break down their specifics in a video.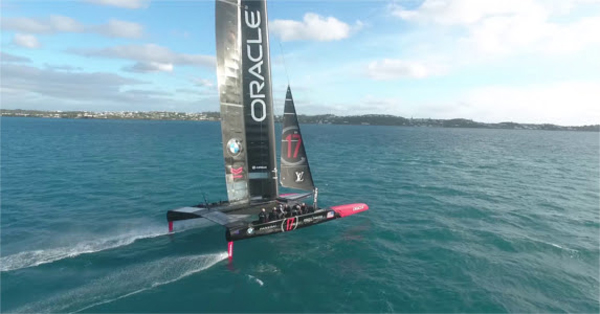 In describing the AC50, Mr. Slingsby says, "The AC50 is a 15 metre catamaran, capable of achieving speeds of a 100 kilometres per hour.
"Fifteen designers and 50 boat builders have contributed to the design and build of the AC50."

Read More About