[Updated with video] The beautiful Bermudian sunshine was out for today's [June 4] scheduled first set of races in the Louis Vuitton America's Cup Challenger Playoffs, but unfortunately the required winds for racing were not.
America's Cup Race Management [ACRM] confirmed just after 4.00pm AST that the four scheduled Louis Vuitton America's Cup Challenger Playoffs races planned for today had to be postponed until Monday, June 5th as the winds across the Great Sound were below the minimum six knot limit America's Cup Class [ACC] boats compete in.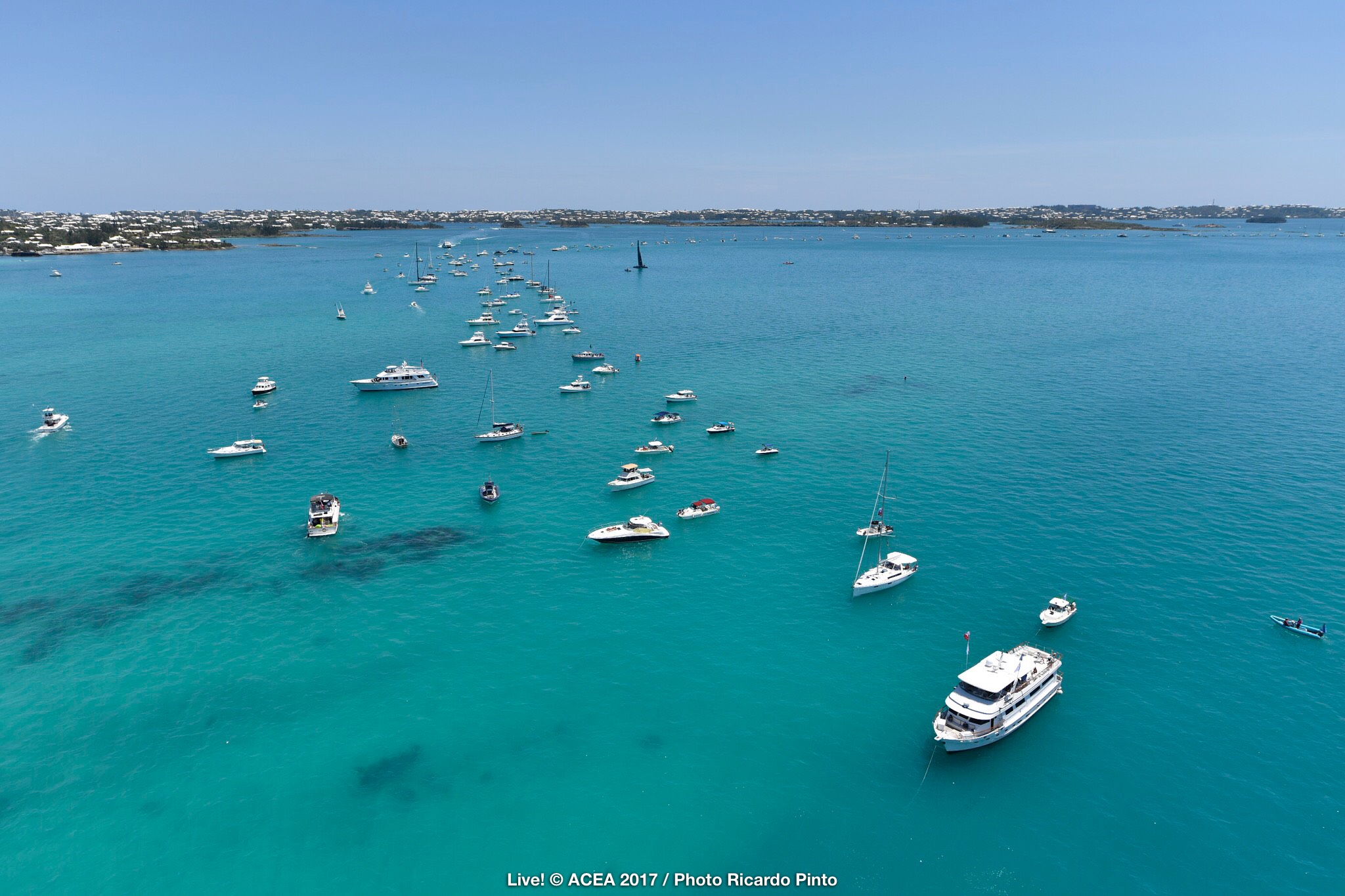 Speaking about the decision to postpone Sunday's scheduled races to Monday 5th June, ACRM Regatta Director Iain Murray, said, "Whilst we tried hard to race, we unfortunately had to postpone the four races planned for Sunday until Monday because the winds simply didn't reach the required six knot strength.
"This is how it is sometimes in sailing – here in Bermuda we have been spoilt for action so far, and today was just one of those days.
"Tomorrow the conditions look better so we'll look to restart at around 2.00pm on Monday with Peter Burling and Emirates Team New Zealand vs Sir Ben Ainslie's Land Rover BAR first, then Dean Barker's SoftBank Team Japan against Nathan Outteridge and Artemis Racing."

Read More About