Hamilton Princess & Beach Club has been recreated entirely out of Lego bricks, with artist Sean Kenney spending three months meticulously putting together the 27,500-piece scale model of the iconic hotel.
He created the masterpiece from his studio, more than 750 miles away in New York.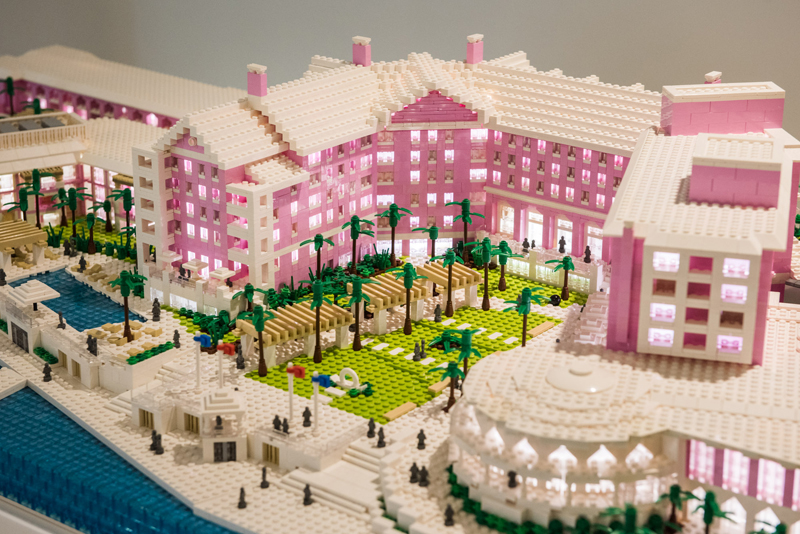 He put together the Lego bricks to show the 'Pink Palace' buildings alongside the swimming pools and marina against the turquoise waters of the ocean, complete with outdoor furniture, palm trees and even people enjoying their vacation.
The creation process started with Kenney studying satellite pictures and street view images to determine what the hotel looked like before working out a suitable scale for the model.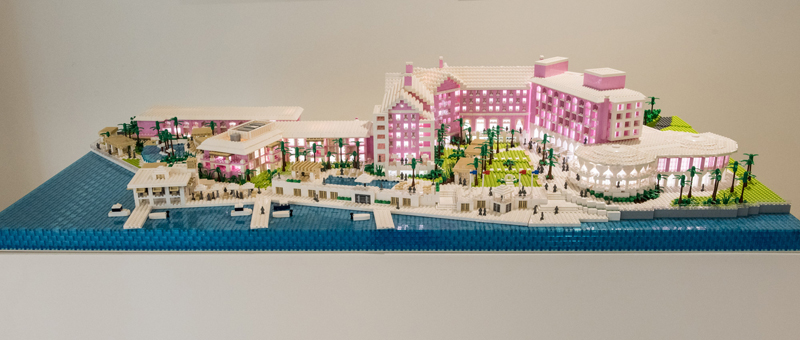 He then started sketching the general shape of the landscape and making prototypes of the facades of the buildings. He then carefully glued the brick versions of each building to the base of the Lego model.
"We couldn't be happier with our new art with Lego bricks. Being able to see the hotel in Lego bricks is just spectacular," says Allan Federer, General Manager at Hamilton Princess & Beach Club.
"Our latest piece of art is already gathering praise as it's just so realistic; visitors and locals alike can't help but stop to admire it. Sean has got everything just right, his attention to detail is amazing."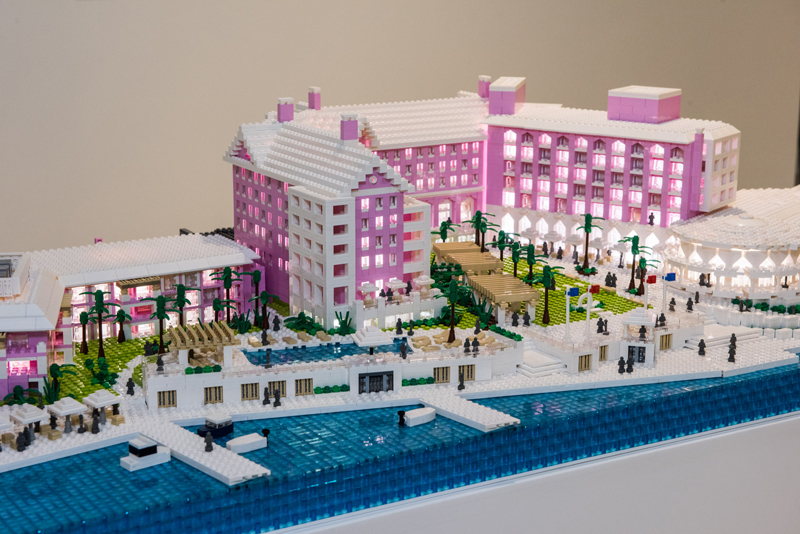 Kenney – who calls himself a "professional kid" – has used Lego bricks to design and create exhibits, portraiture, children's books, home décor and commissioned work for more than 15 years.
He said: "I've always been a huge fan of Lego, it's just so intrinsically fun and whimsical. I think they reflect my personality well – I am structured, organised and logical, but I am also rather silly and love to laugh.
"I'm delighted to have been able to combine my childhood Lego hobby with my artistic side and create the Hamilton Princess out of Lego bricks. It took three times longer than I expected, so I worked a lot of late nights and weekends to get it done, but it was worth it. I'm very proud of it."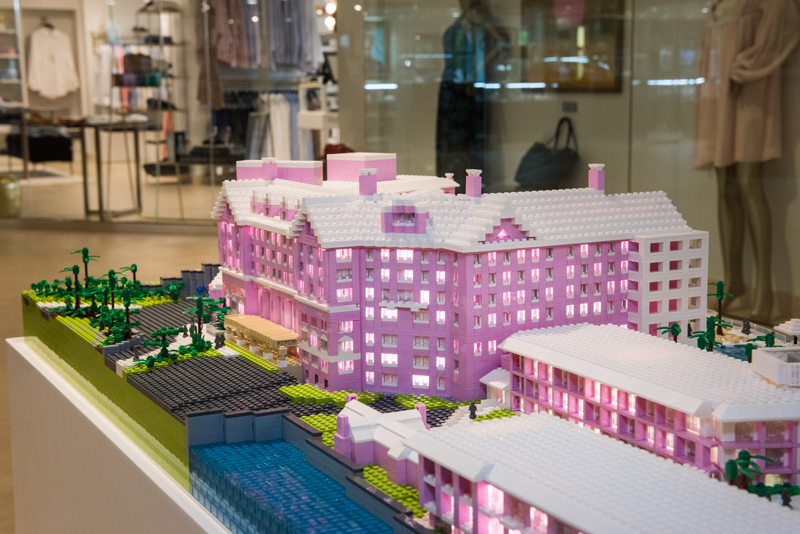 The scale model takes pride of place in the retail corridor on the ground-floor of Hamilton Princess & Beach Club. For more information on artist Sean Kenney, visit www.seankenney.com
Read More About
Category: All, Entertainment, News