Single Mother Kim Caisey admitted to being at "wits end" with her son's behaviour before enrolling him in Impact Mentoring Academy last year.
Her then 14-year-old son, Solomon, wouldn't come home some days after school; Ms Caisey had to resort to alternate measures just to find him.
"I told myself he needed something more than what his current school was offering him," she said. "He was getting caught up with the wrong crowd. I was almost at wits end before I heard about Impact Mentoring Academy.
"Chris Crumpler, the school's Executive Director, came to speak at my job during a presentation and after hearing what he had to say about how the teachers mentored the boys, I knew that was what my son needed. That's why I choose IMA."
The changes didn't come overnight. Solomon continued on with the same behaviour, until months later after a visit with his school aboard The Spirit of Bermuda, Ms Caisey started to notice improvements. He was becoming more respectful and helping out more at home.
"Now, even if he doesn't come home right away, he will call to let me know he will be late. I've definitely seen him growing up and becoming a young man. He is more open-minded, whereas before it was always 'no'."
Solomon with Chris Crumpler, IMA's Executive Director, taken as Solomon was getting a certificate for 'Most Improved' for school. A "very proud" moment for his mom Kim Caisey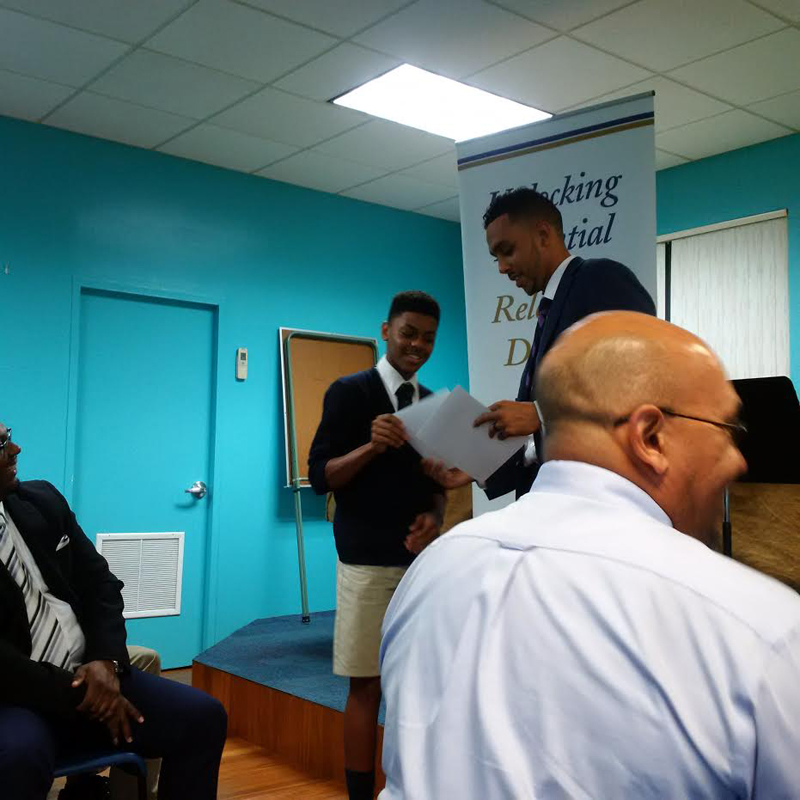 Ms Caisey said she feels less stress now – she's even referred IMA to a few other parents she knows.
"If your child is going astray or has behavioural issues or is disrespectful, Impact Mentoring Academy is a good choice, a wise choice," she said. "They get to see what a man is supposed to be and act like – and they slowly start to transform into their own."
Other parents also sing great praises for IMA. The all-boys school's mission is to empower young men to discover their potential and tap into their divine destiny.
As father Alton Wilson points out, it isn't just for children acting out. Mr Wilson opted to send his 15-year-old son Maasai to IMA because of the small, intimate class setting and mentorship. Maasai was very quiet and seemed to get overlooked in the larger classroom environment at his old school.
"He has opened up quite a bit since starting at Impact in September," Mr Wilson said of his teenager.
Chris Crumpler with Solomon [left] and Maasai [right]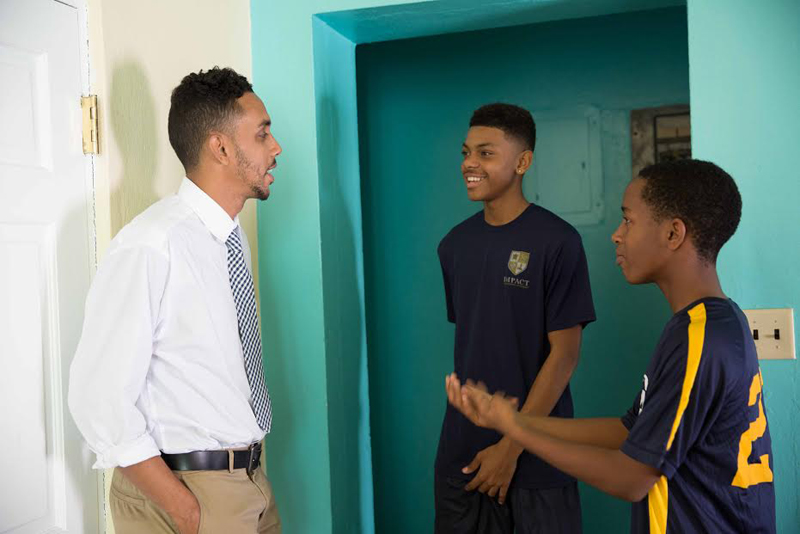 "He is ordinarily a very quiet guy, but has come out of his shell and become more self-confident.
"Whereas before he would blend into the big classroom and would never be outspoken or put up his hand. If he had a problem and most other students didn't he would keep quiet. But now in the smaller environment he can answer questions and talk to the teacher. He's still shy, but they can get him to the board and he's a lot more willing to share."
Mr Wilson said he would "most definitely" recommend the school for other young men.
"It depends on your child and what they need, but Impact is great for boys all round. It's a well-rounded school in terms of getting the boys and figuring out who they are and what they can do. It pushes them to the limit and it's about more than just academics. It's about the boys themselves and becoming men and so far, I think it's been wonderful for my son."
Norris Thomas is yet another father who agrees.
His son De-nyi previously went to private school, but Mr Thomas was always getting calls home from teachers saying the youngster was being distracted and distracting other students in class.
Mom Kim Caisey with her son Solomon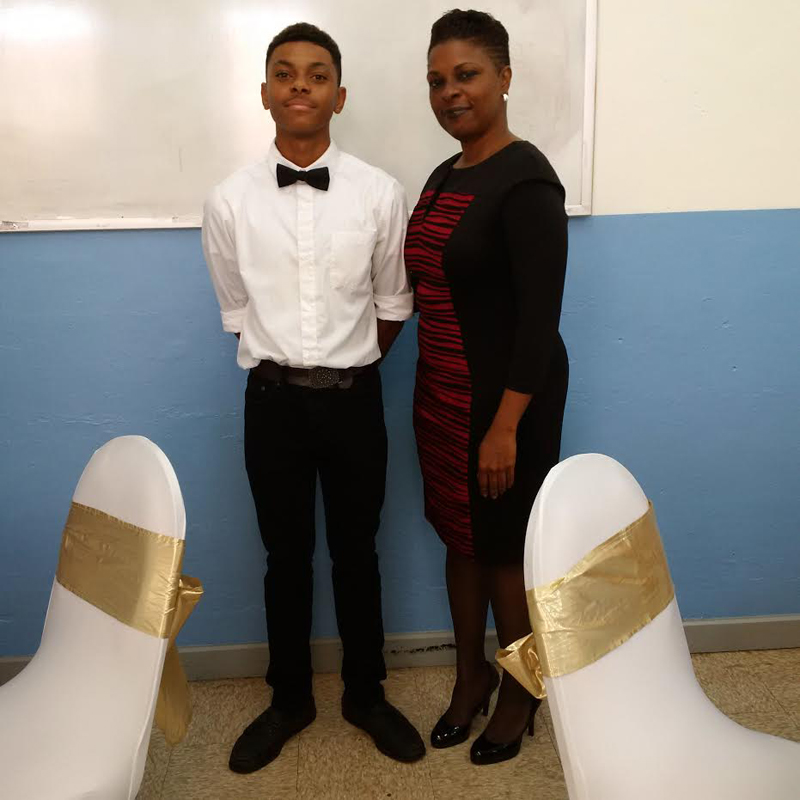 "It was starting to get tedious with them contacting us and having problems in class so we decided to try something different," Mr Thomas said. "De-nyi played basketball with Chris Crumpler, who gave us a rundown of what the school was about and what they were trying to achieve and we took it from there."
Although his son has only been there for two months, Mr Thomas is excited about the progress he's seen so far.
During his first week of school, De-nyi was able to go with other classmates to Haiti to volunteer with Feed My Lambs Ministry – from that experience he met a lot of new friends and bonded with his peers.
"They are almost like brothers now," Mr Thomas said. "It's still early days, but so far he is vocalising more in terms of explaining what's going on what he is trying to do for himself and what he expects of himself. I have seen a positive change already so we are pleased with that.
"Impact stands out to me because I think boys need as many positive role models in their lives as possible, especially in schools where it seems like everything is geared towards girls. Boys are different in terms of how they learn so I feel like a school like IMA is great for any kid.
"They don't have to have behavioural issues, you just want a well-rounded child. In addition to math and English, the boys do jujitsu, landscaping and loads of other activities."
The school noted, "IMA has just recently wrapped up a fundraising campaign to raise money for equipment for its science department, sports and trades, but it's not too late to lend your support. IMA is a Bermuda registered charity #835. For more information on how to become a patron [for a donation of $100] or partner [for donations upward of $500], e-mail info@imabda.bm or call 747-4621."

Read More About