Peter Burling and Emirates Team New Zealand have won the 35th America's Cup.
Another dominant race win for Peter Burling and Emirates Team New Zealand in race nine of the America's Cup Match, presented by Louis Vuitton, gave the Kiwi team the victory on the Great Sound in Bermuda, sparking wild celebrations on board their America's Cup Class [ACC] boat, and the team's support boats on the Great Sound.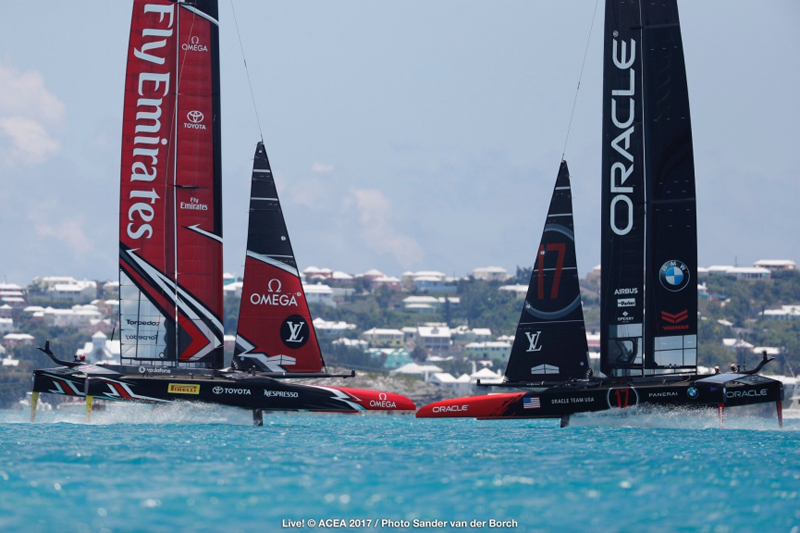 The Kiwi team dominated the final stage of the 35th America's Cup, winning eight races to Oracle Team USA's one race win, giving the New Zealanders a final winning scoreline of 7-1.
The America's Cup was last won by a team representing New Zealand in 2000 and they are now the Defenders of the America's Cup for the 36th installment of the competition for the oldest trophy in international sport.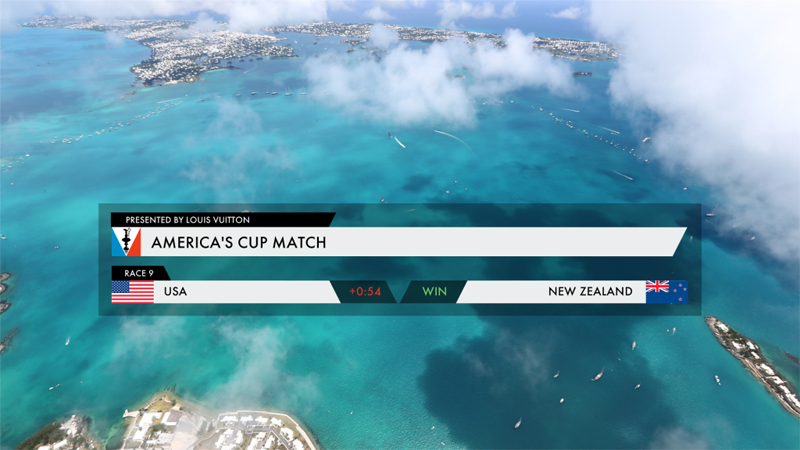 Race Nine
Race nine started with both Emirates Team New Zealand and Oracle Team USA enjoying clean starts and engaged in a drag race to the first mark, the US team edging just ahead but then losing ground to their rivals on the run to the second mark.
Burling was serene at the helm of the Kiwi boat, displaying no nerves as he steered his team towards glory, but Spithill and the Oracle Team USA crew were not giving up, pushing harder than ever to try and take the tie to race ten. However, it was not to be.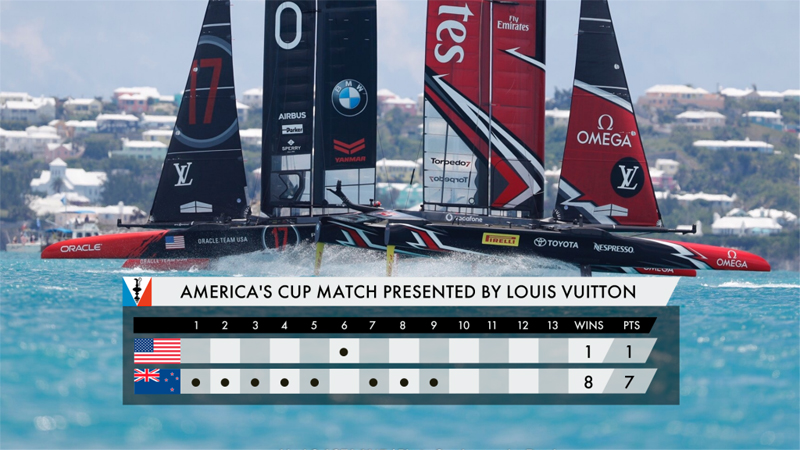 By the third mark the Challenge's lead was up to 26 seconds, increasing further still at the fourth mark, up to 34 seconds, and from that point, barring mistakes by Burling and his all-conquering Emirates Team New Zealand crew, the die was cast.
Oracle Team USA managed to peg back their rivals slightly in the latter stages of the race, but New Zealand sealed their win in impressive style, crossing the finish line for the final time in the 35th America's Cup 55 seconds ahead of the US team.

Read More About