The Ministry of Health and Seniors has announced the 10 awardees of this year's Dr. Barbara Ball Public Health Scholarships.
In total, 14 students are currently receiving the scholarship, including past awardees.
A Government spokesperson said, "This year the Ministry received over 50 applications, many of an exceedingly high standard. The Ministry wishes all applicants every success as they continue their studies and encourages all eligible students to apply next year.
"The selection committee had a very difficult choice as there were many deserving candidates. This pool of talented students is a boon for Bermuda's health sector.
"After due consideration, the fourteen receiving the scholarships stood out as having a combination of academic achievement, financial need and choice of healthcare profession that would be most beneficial to public health in Bermuda."
Chioma Nwasike, Morrissa Tucker, Zaire Morris, Pashé Douglas-Sampson, Reglindis Ratteray, Alesha Page, Teleza Pitcher, Taylor Hill, Azari Thomas, Tenneil Ratteray, Michaela Bean, Safiya Nurse, Shuntelle Paynter, Dr. Danielle Simons: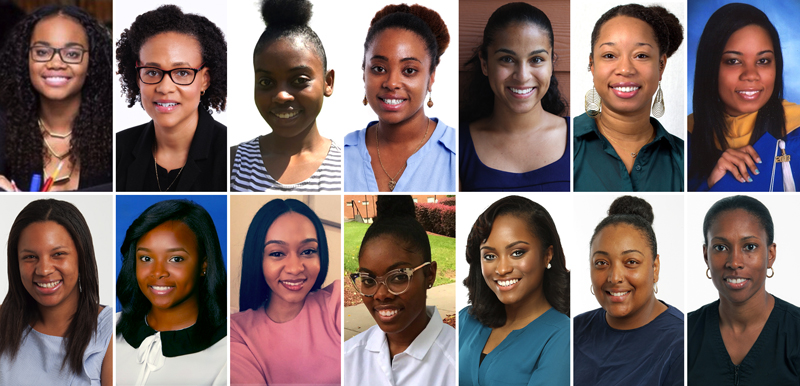 "The World Health Organization estimates that, due to growing populations, changing disease patterns and economic trends, there will be about 40 million new health sector jobs by 2030, mostly in middle- and high-income countries.
"Since the scholarship was founded in 2008 the Ministry of Health and Seniors has financially assisted 49 Bermudians who are beginning careers or pursuing professional development in public health. Scholarships are offered for study in a wide range of healthcare professions.
"This year the Ministry prioritized the following areas where there are known gaps in capacity: nursing, occupational therapy, speech therapy, social work, and environmental health.
"Based on these criteria, this year's recipients are:
Chioma Nwasike* – Medicine – Howard University
Teleza Pitcher* – Dental Surgery – Howard University
Reglindis Ratteray* – Nursing – Southern Adventist
Morrissa Tucker* – Social Work – Rutgers University
Michaela Bean – Nursing Winston Salem State University
Pashé Douglas-Sampson – Occupational Therapy – Quinnipiac University
Taylor Hill – Linguistics [pre-speech pathology] – Queens University
Zaire Morris – Social Work – Oakwood University
Safiya Nurse – Occupational Therapy – Howard University
Alesha Page – Medicine – University of Medicine and Health Sciences
Shuntelle Paynter – Mental Health Counselling – North Carolina A&T State University
Tenneil Ratteray – Physical Therapy – Andrews University
Dr. Danielle Simons – Public Health – University of London
Azari Thomas – Economics [pre-dentistry] – University of Virginia

Read More About