[Updated with video] After months of excavation to prepare the base of Bermuda's new passenger terminal, concrete has been poured to develop the first new taxiway at the LF Wade International Airport in 15 years.
On Tuesday at 9pm, concrete was poured for Taxiway W, which will replace the existing Taxiway S as the second pathway in and out of the terminal parking area. Taxiway S will permanently close due to the construction of the new terminal.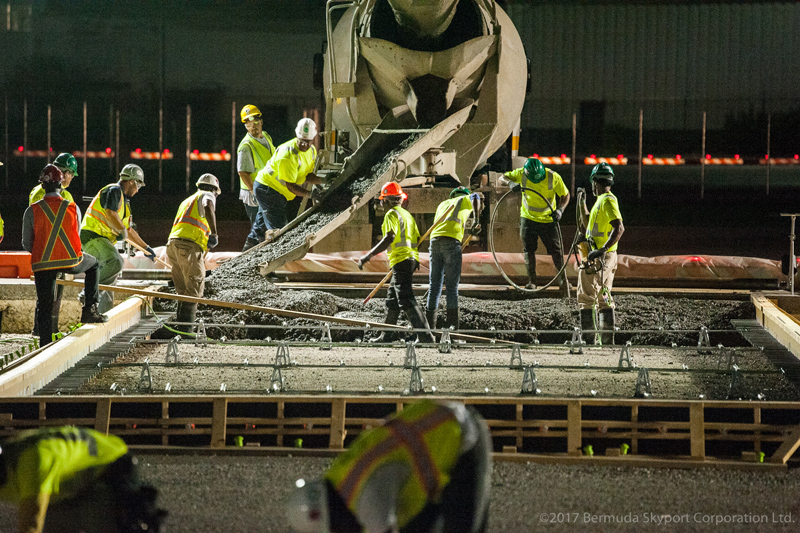 The construction crew will pour approximately 80 cubic metres nightly until the project is completed. The work will be done at night to minimise impact to aircraft arrivals and departures.
Work began on the new taxiway on June 7 and is expected to be completed mid-September. The new taxiway must be ready for operation before Taxiway S can permanently close.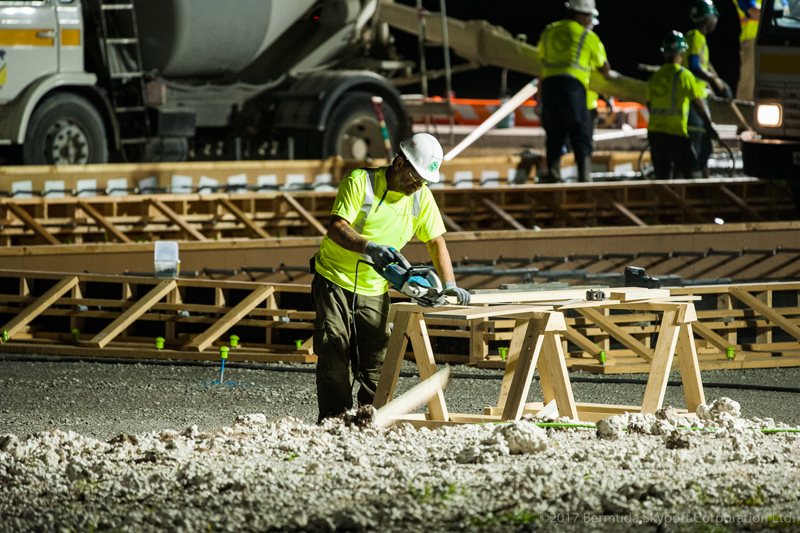 Frank Ross, Executive Director, Infrastructure, Aecon, says: "The concrete pour signifies the start of the next phase of the airport development. Our team has worked diligently over the past few months to prepare the surface for the concrete and are working through the night to create this new taxiway. We are excited to be on schedule and look forward to delivering a world-class airport for Bermuda."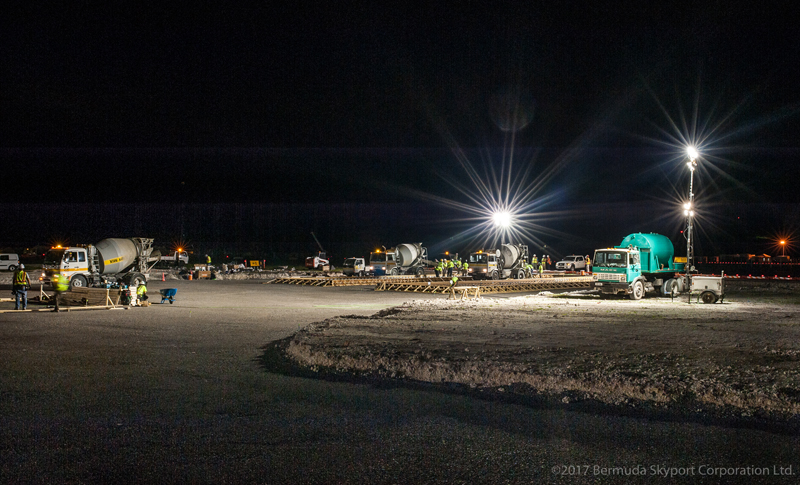 The construction phase of the Airport Redevelopment Project is expected to take 40 months and be completed in the summer of 2020.
"The redevelopment of LF Wade International Airport is being implemented under a Government-to-Government framework agreement between the Governments of Canada and Bermuda," the company said.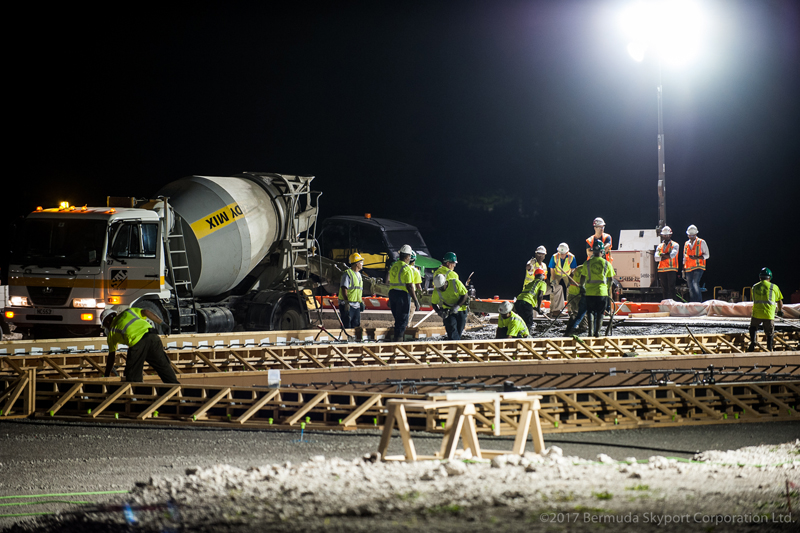 "In terms of the agreement, Bermuda Skyport Corporation Limited will oversee the overall development and implementation of the project, and the Canadian Commercial Corporation [CCC], through a subcontract to Aecon, will deliver the construction component of the project.
Photos above courtesy of Robert Daniels

Read More About