Skyport celebrated 'Safety Week' with Aecon with a special event at the site of the new airport terminal today.
"It was the first Safety Week in Bermuda and is a company-wide initiative that is held at every Aecon project site across Canada and internationally," Skyport said.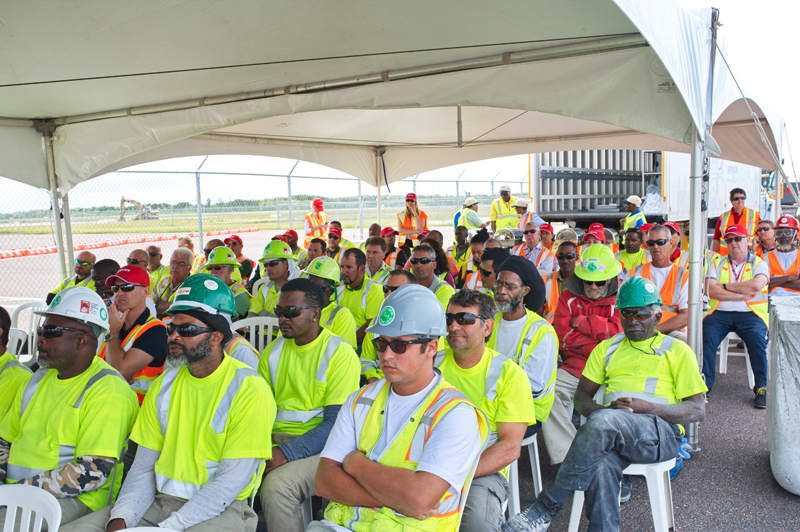 Frank Ross, Executive Director, Infrastructure, Aecon Construction, says: "Safety on the construction site of the new airport terminal is everyone's responsibility, from the leadership to front-line employees. We are pleased to have created a fun way to highlight the importance of safety at Aecon by celebrating our first Safety Week here in Bermuda."
"By ensuring that everyone is aware of their safety responsibilities, as well as the potential hazards and best practices, we can ensure everyone returns home safely each day. Our employees are our greatest asset, and it is our duty to ensure their wellbeing and to create a safe and sustainable workplace," said Aaron Adderley, President, Skyport."
The presentation started with Don Brophy, Senior Vice President, Major Projects Group, addressing the crowd. Mr. Brophy spoke on the "importance in Aecon's first core value of safety first, risk tolerance and some of the safety opportunities that have been done on the project."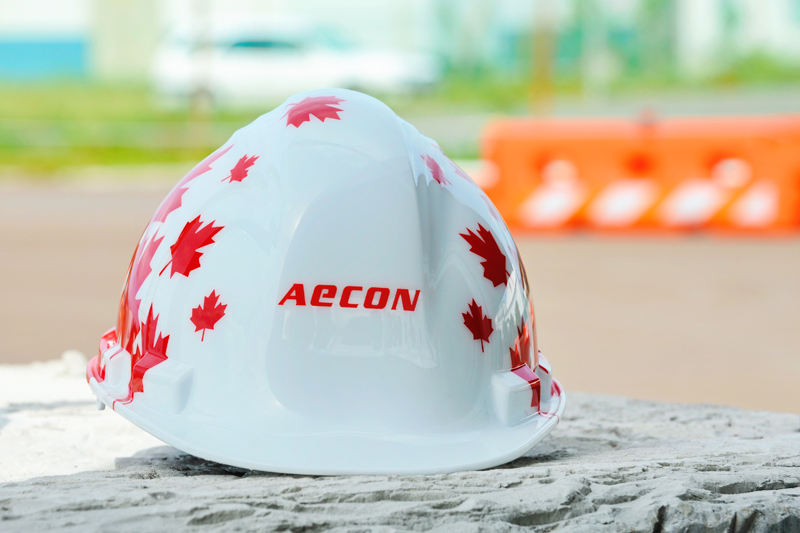 Then workers attended a screening of "Toolbox Talk" – a video presentation given by John M. Beck, the Chief Executive Officer of Aecon.
This presentation covered the topic of risk tolerance and human error. Following the presentation, a new safety poster, which will be displayed around the construction site and offices, was unveiled by Conor Smyth, Project Director and Scott Bell, Health and Safety Manager.
"Attendees were treated to a lunch to celebrate and were given a gift as a token of Aecon's appreciation of everyone's commitment to working safely," Skyport said.
"Aecon prides itself on its commitment to safety and has made 'Safety First' their number one core company value."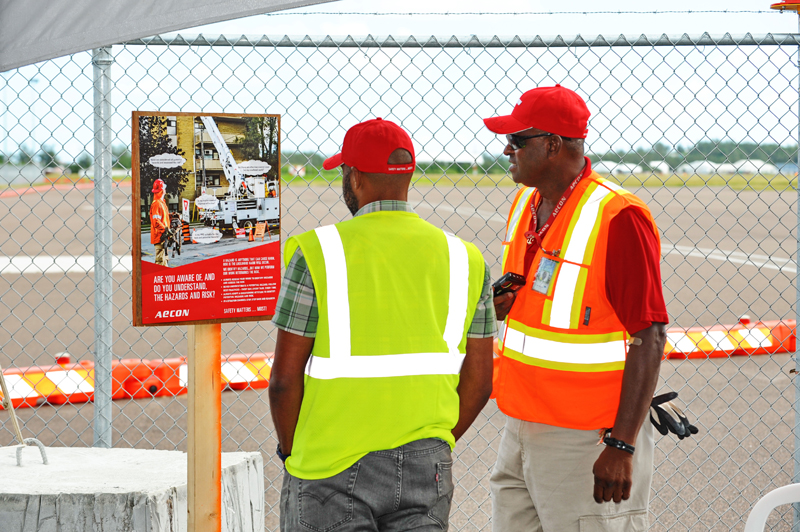 The construction of the new airport terminal is expected to take 40 months to complete and will be finished in 2020.
- Photos courtesy of Robert Daniels

Read More About