Premier David Burt and the Minister of Social Development & Sports Zane DeSilva attended the opening of Mirrors' 10th Year Anniversary Student Art Competition 'Reflections of Bermuda,' which is on display in the Rick Faries Gallery at Masterworks.
Mirrors Programme Manager Mrs. Kimberley Jackson gives a tour of the exhibit to Premier David Burt and the Minister of Social Development and Sports Zane DeSilva.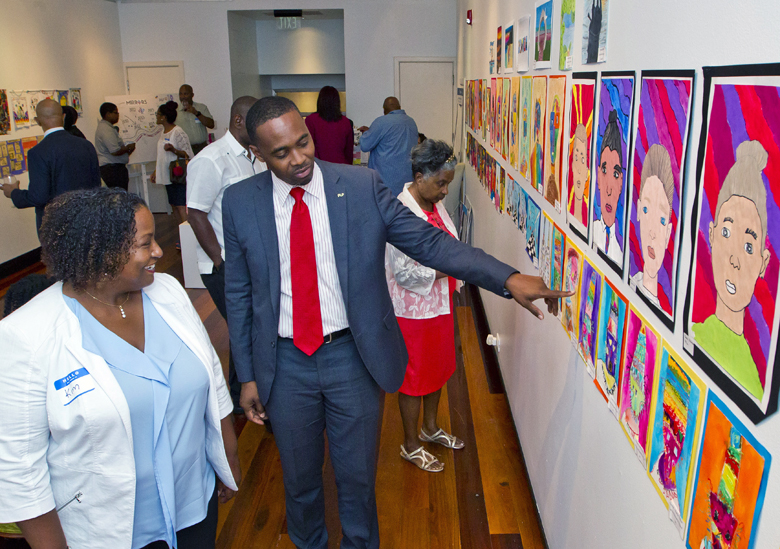 A spokesperson said, "The competition's exhibit officially opened on the evening of Friday, July 21, 2017 with a corporate reception in honor of community partners, both public and private, who have contributed to the success of the organization from 2007 to 2017.
"The exhibit will be open until August 16th for the broader public to visit and cast their 'People's Choice' votes for their favorite pieces at the primary, middle and high school levels."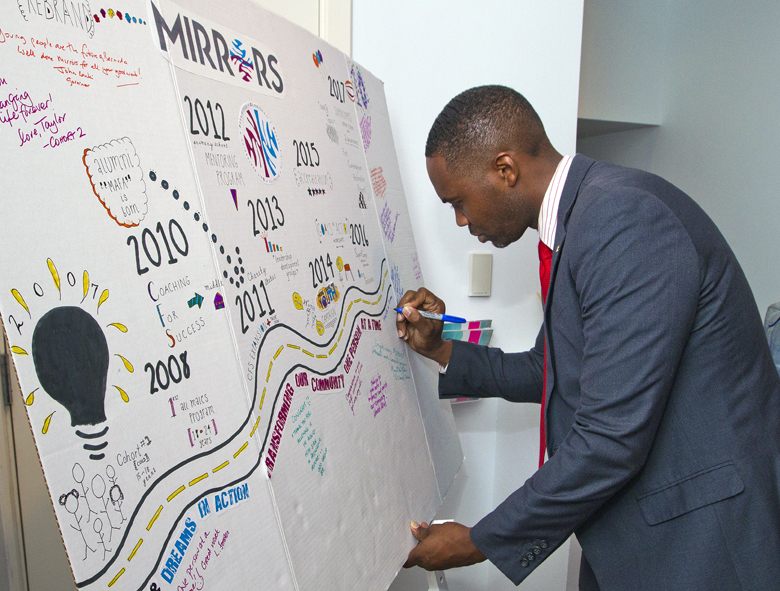 Minister DeSilva said, "We are very pleased with the level of participation from schools for our first art competition. We received over 100 submissions overall. Students have done a fantastic job of artistically expressing Bermuda's cultural symbols, way of life, and neighborhoods."
Programme Manager for Mirrors, Mrs. Kimberley Jackson echoed the Minister's enthusiasm saying, "It is inspiring to see the talent of Bermuda's young people and their ability to express through art what Bermuda means to them. I would encourage the community to visit Masterworks, view the exhibit and cast their 'People's Choice' votes."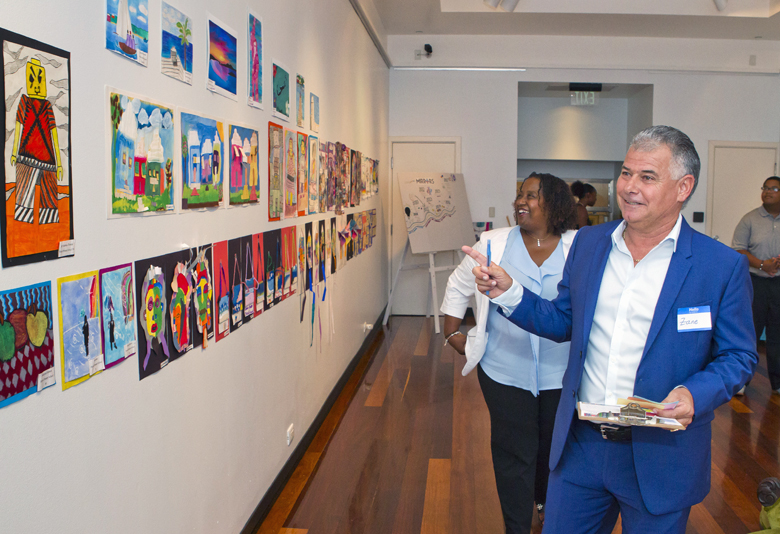 "The focus of the competition provided students the opportunity to reflect on what Bermuda means to them, what it means to be Bermudian and our culture as a people. It was also an opportunity for students that were featured in the "Reflections of Me" exhibit with Bermuda Society of Arts to feature work twice within the year.
"Judging took place on July 21, 2017. Winners will be notified after the exhibit has closed on August 16th and People's Choice voting has concluded. Prize-giving for the competition will take place mid-September.
"Masterworks Museum of Bermuda Art is open Monday to Saturday, 10.00am to 4.00pm. General admission for the gallery is $5 for non-members and FREE for members & children under 12. Visit and cast your vote today."

Read More About
Category: All, Entertainment, News