Saltus Grammar School has recorded a record breaking year for Advanced Placement exam results, beating the global average pass rate by almost 20 percent.
Sixty-seven senior students took a total of 162 of the high-level subject-based Advanced Placements [AP] examinations, with 78 percent of the students scoring a grade 3 or higher [5 is the highest grade]. A grade of 3 is usually accepted as a subject credit in North American universities.
Globally, 2.7 million students took almost five million AP examinations. Saltus students were 18 percent higher than the global average for achieving grades three to five.
"The average percentage of global students with a grade of three or higher was 60 percent. Saltus was therefore 18 percent higher than the global average," said James Anthony, Director of the Upper School.
Mr Anthony added: "The results speak to the tremendous efforts made by the students who all worked very hard and who are a credit to Saltus."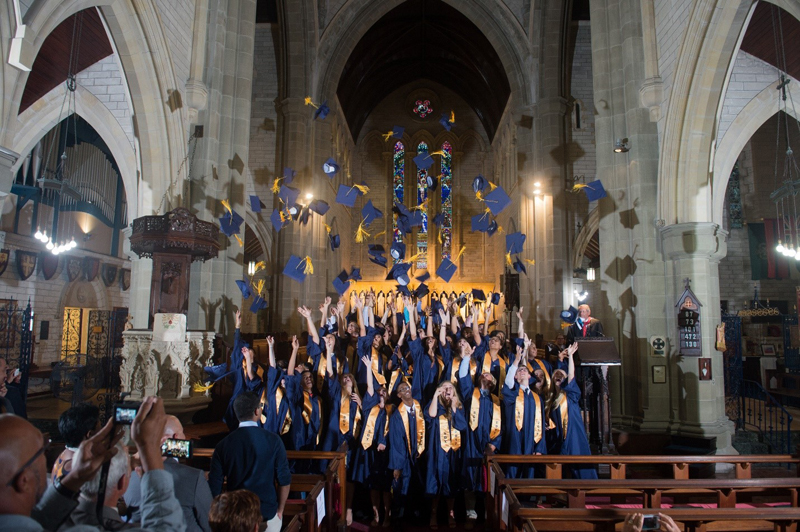 The highest placed student was Alexandra Barnes, who will be attending McGill University to study English Literature, with an average of 4.86 in her seven examinations which included six grade 5s and one 4 grade.
Christian Oatley, who will be attending the University of Nottingham to study Economics, in the UK, achieved five grade 5s and three 4s, Casey Schuler, who will be studying Liberal Arts at Georgetown University, got five grade 5s, two 4s and a grade 3, and Megan Zimmerer, who will study Neuroscience at Kings College, London, achieved three grade 5s and four 4s.
Mr Anthony added: "Also of particular note was the success of Junior Year student 16-year-old Kaya Vogler in attaining two 5s and two 4s in these exams that she sat a year early.
"We are all very proud of our students and we are sure that those leaving the school to start a new chapter in their lives will go on to achieve great success and will continue to be a credit to Saltus."

Read More About