The Olde Town Market is set to come back for Cup Match, with Ray Lambert, BEDC Economic Development Officer for St. George's, working with the Olde Towne Market Committee to coordinate the market on Sunday July 30th from 2pm – 6pm.
Water Street in St. George's will be transformed into all things Cup Match to make sure that locals and tourists alike can represent their teams in style.
Mr. Lambert said, "We started this tradition with a Cup Match market 2 year ago and it was hugely successful. We recognize that by coordinating markets around major events creates a great opportunity for our local vendors as well as customers to capitalize on an increase in numbers due to the excitement that builds around the event."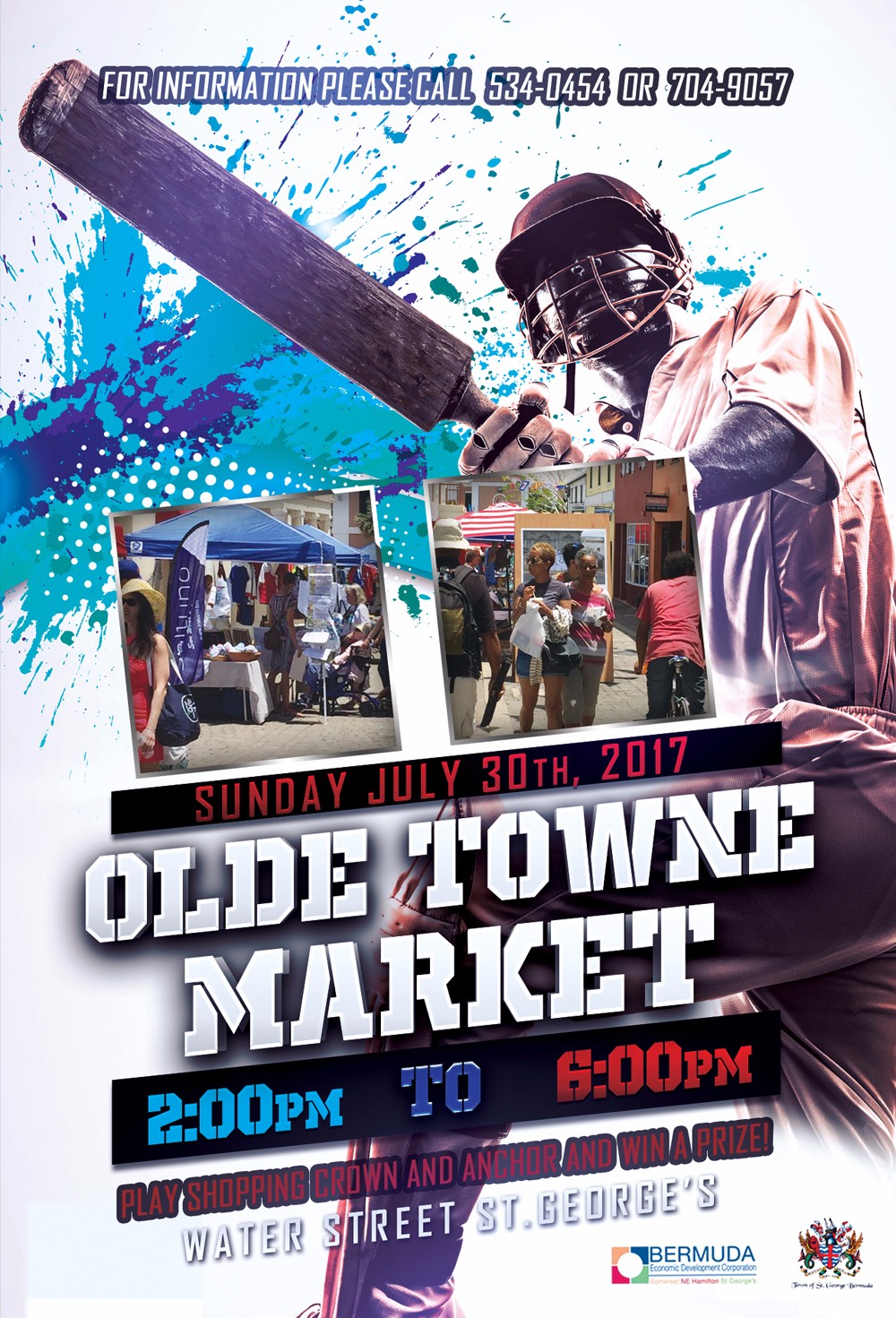 The Cup Match Market will feature a range of vendors including food, clothing, and specialty item vendors. The Market wouldn't be Cup Match themed without Crown & Anchor, so attendees will have the chance to play and win chips that they can cash in for discounts around the town and with the vendors.
Mr. Lambert added, "This is a fun, family friendly event and usually has a great turnout with a good range of vendors. We are still accepting applications, so interested vendors should contact BEDC to sign up."
Whenever we host events in the Towne, we see an increase in the numbers of people. This bodes well for business owners because they have increased opportunities to make more sales."
He continued, "We are looking forward to this year's market especially since the Cup is being hosted in the East End."

Read More About