Savvy Entertainment Bermuda announced Jake Orel as the winner of Battle on the Rock at their Prize Giving Ceremony on Sunday [Aug 27] at City Hall.
"After taking home second place numerous times in Hydroflight Competitions, Jake Orel finally takes home his first 1st place right here in Bermuda", a spokesperson said.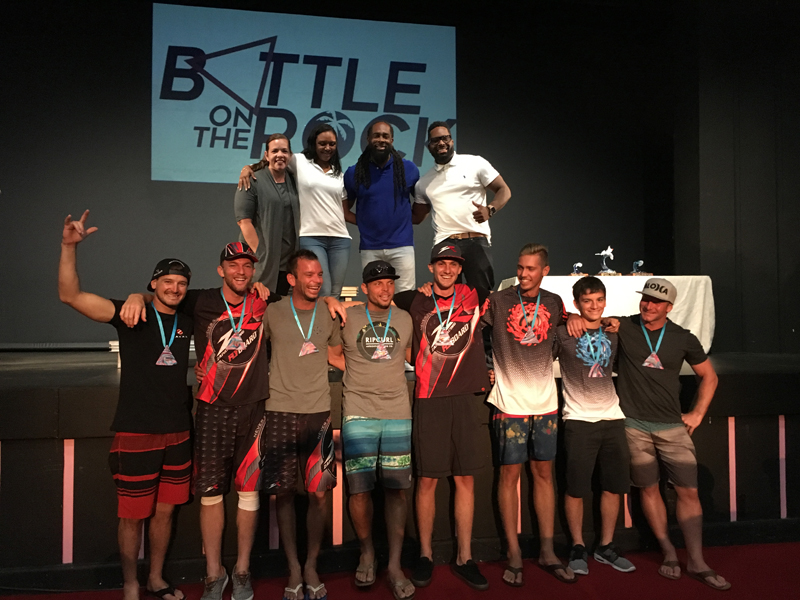 "The top 8 Competition winners are Sean Ray [2nd] Hunter Verlander [3rd] Ashton Beukers [4th] T.J. Andrews [5th] Ben Merrell [6th] Scotty Knemeyer [7th] Geoff Hulet [8th].
"Savvy Entertainment also announced to the world at their Prize Giving that they are launching a Hydroflight Competition World Tour to finish in Bermuda next year at the second annual Battle on the Rock Competition."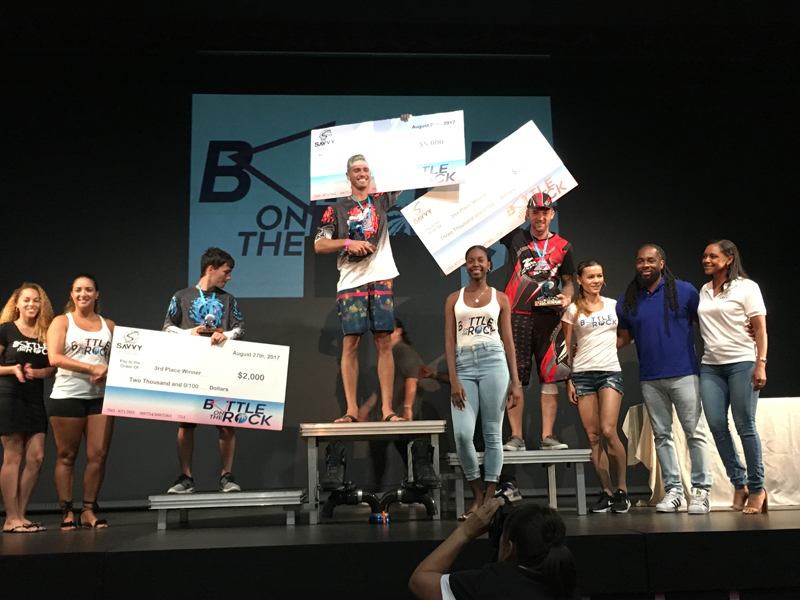 "We are extremely excited that we were able to bring a new and exciting event to Bermuda and we are determined to bring it back again. We have high hopes that this will be an event that will increase tourism as well as put Bermuda on the map as a top Hyrdoflight community destination" says Anthony Blakey, CEO.
"Poseidon Games; our world tour will kick off next year February as 'Battle on Khalid Lake' in the City of Sharjah, U.A.E. Poseidon Games is a five country OPEN International Hydroflight Tour inclusive of all riders of Jet boards, bikes and packs. Competitors will battle head to head to return to Bermuda in September 2018 to compete for the Trident Cup."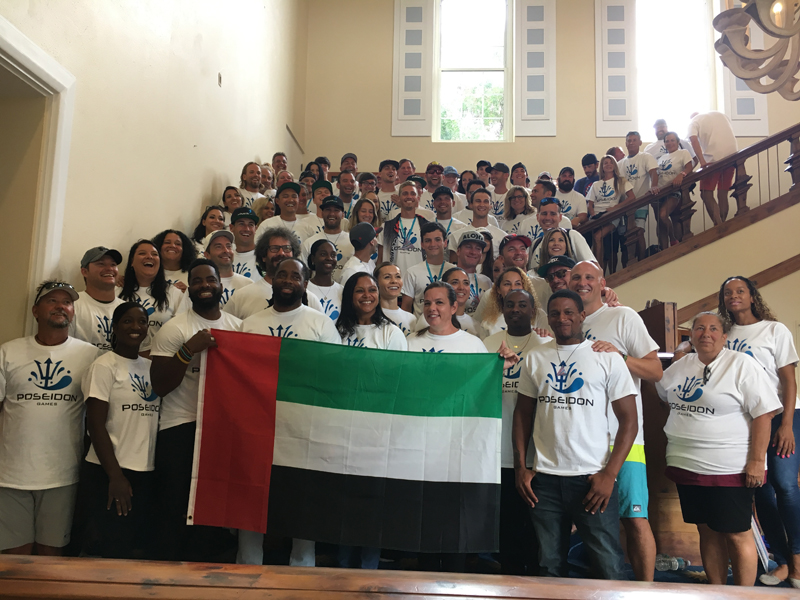 The spokesperson said, "Savvy Entertainment strives to introduce new, interesting and dynamic events worldwide. It is our hope that Battle on the Rock and Poseidon Games are competitions that will promote growth and awareness for not only the hydroflight riders and community, but the competition host countries as well."

Read More About