'The Bermuda Cookie Company – Island Girls' is owned and operated by Bermudians Alicia Resnik and Silvia Darling.
Their ready-to-bake scoops of frozen, homemade cookie dough are perfect for busy parents, non-bakers, for 'last minute' guests and bake sales.
The idea for their company, which launched in March of 2016, came from their teenaged sons who can allegedly eat their weight in cookies.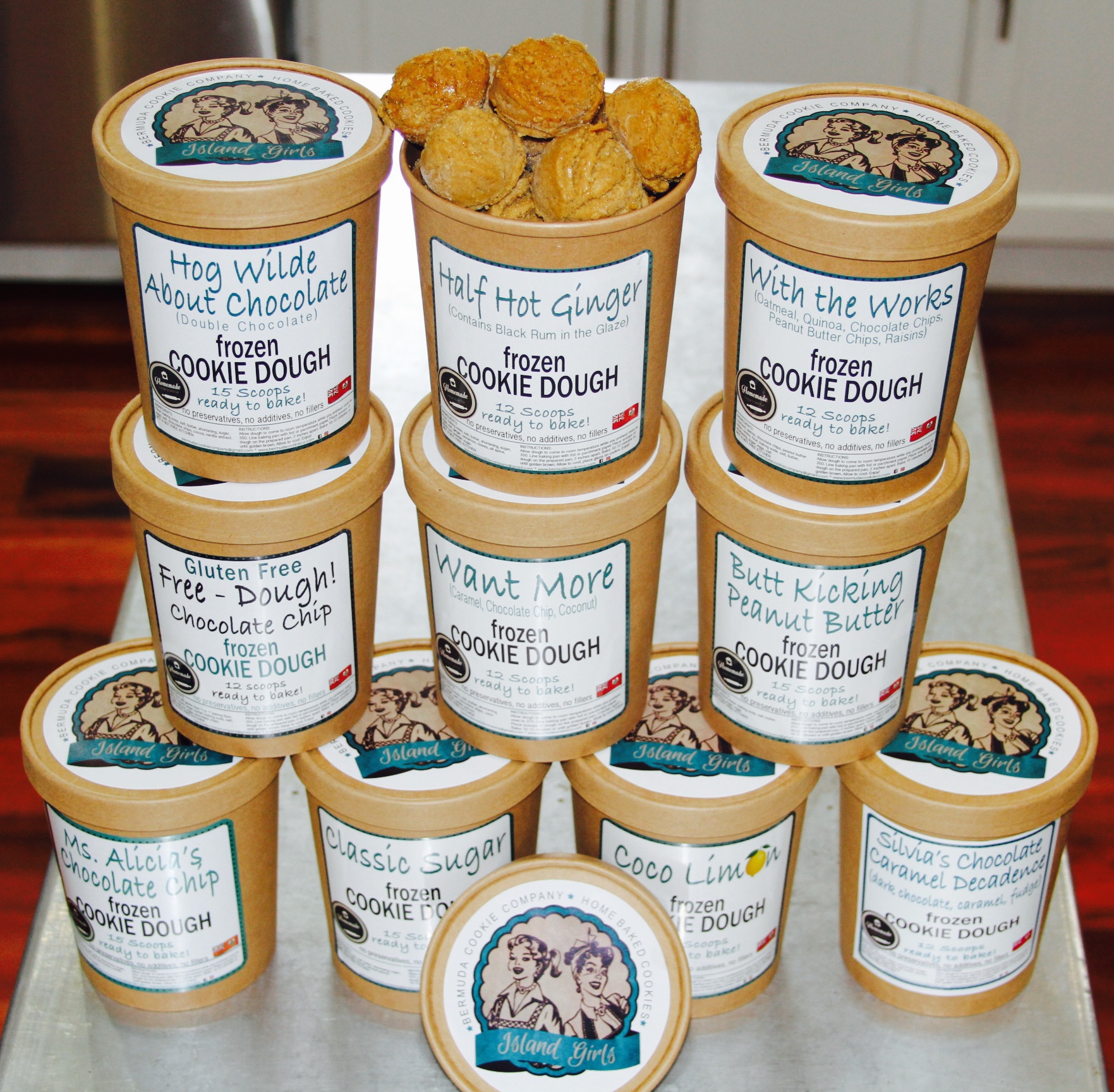 Now, the Girls sell their products in supermarkets throughout the island.
They offer traditional cookie flavors such as chocolate chip, peanut butter and sugar, but also cookies with a Bermudian twist named Half Hot, Want More, With the Works, and Hog Wilde About Chocolate.
"We've been asked how we name our cookie flavors," the duo told Bernews. "For our Bermudian flavors we like using local sayings like 'Half Hot' and 'With the Works.'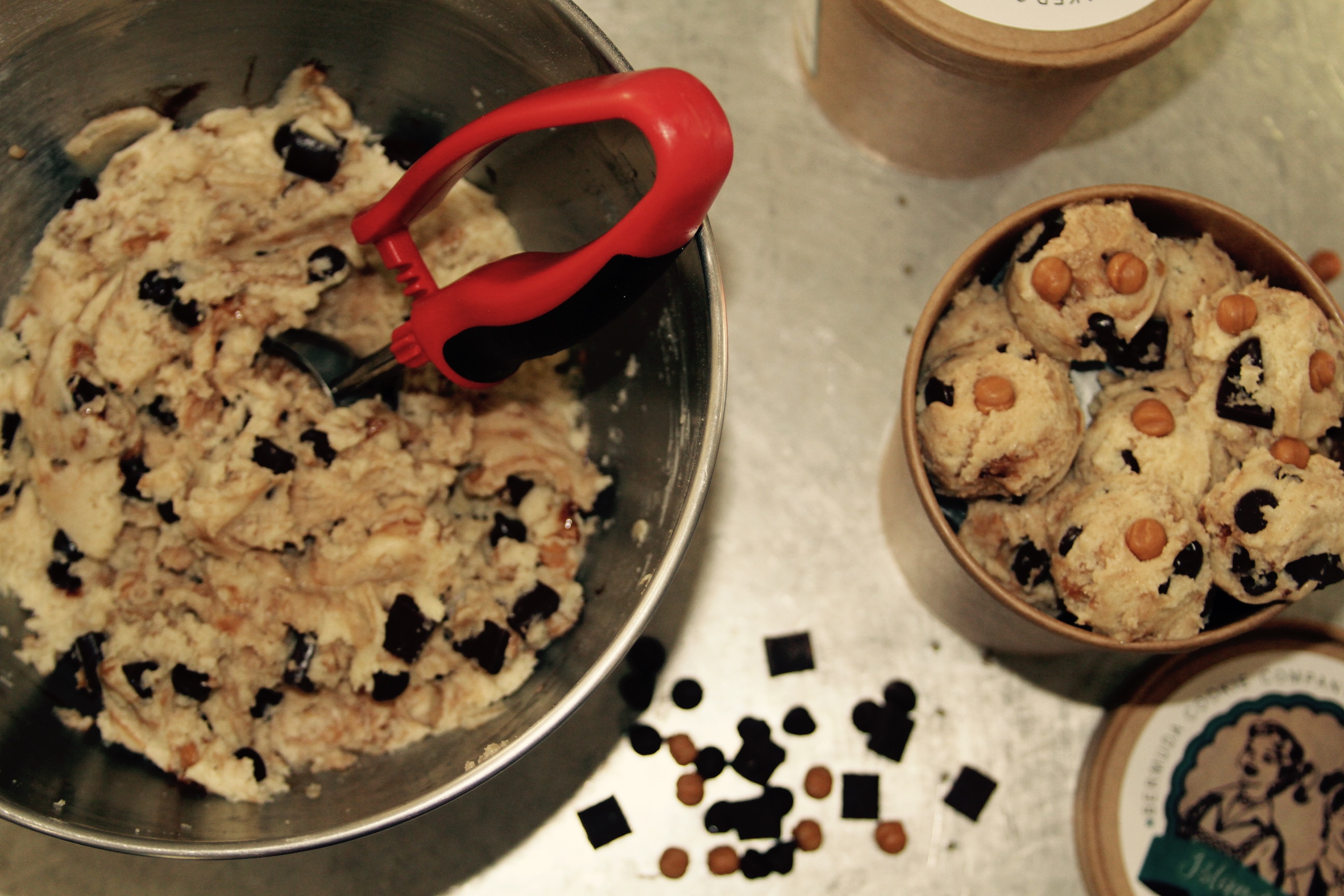 "Our traditional cookies also have a twist, for example, 'Butt-Kicking Peanut Butter."
The Company also bakes cupcakes, cakes, and brownies and are available to cater events with cookie platters, party favors, and their popular 'Dessert Cookie Bar.'
"If you have a favorite flavor we're happy to make it for you – baked or in frozen scoops," they add.
On their favorite flavors, Ms. Resnik said: "I can't resist the 'Butt-Kicking Peanut Butter' and the 'Hog Wilde about Chocolate'" while Ms. Darling said the cookie named after her 'Silvia's Chocolate Caramel Decadence' has it all.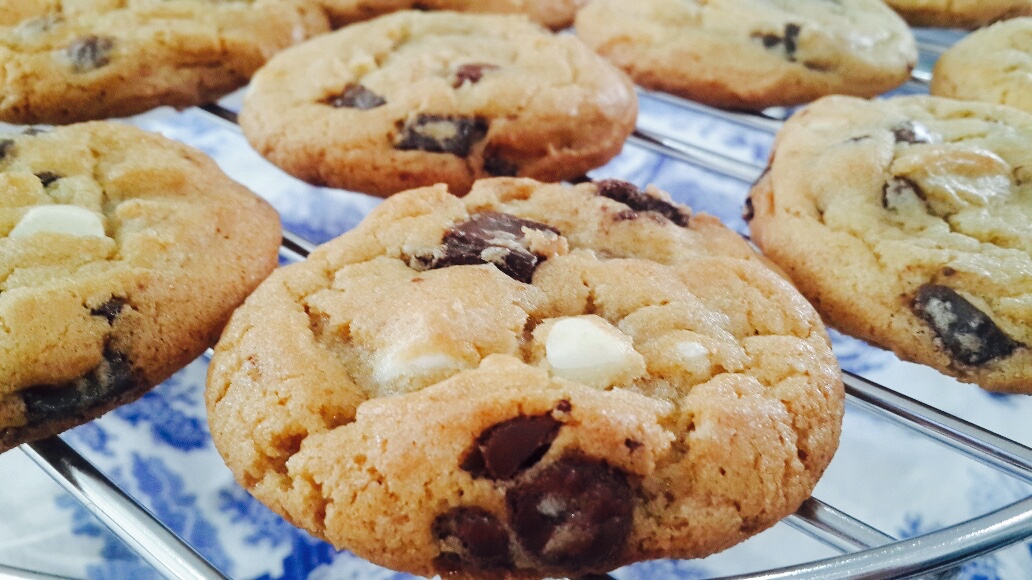 When asked the most exciting part of running this business the team said: "Seeing the containers of dough in the frozen food sections of the supermarkets is amazing.
"Getting positive reviews from customers is also exciting."
However, the process has not been without its challenges: "It's important to us to offer a great product overall," the Island Girls told Bernews. "Finding products on the island can be restricting. We have to do a fair amount of research and price comparisons.
"It's challenging but, the finished product is worth the effort."
All of the Island Girls' cookies are made from scratch, here in Bermuda, without preservative, additives or additional fillers.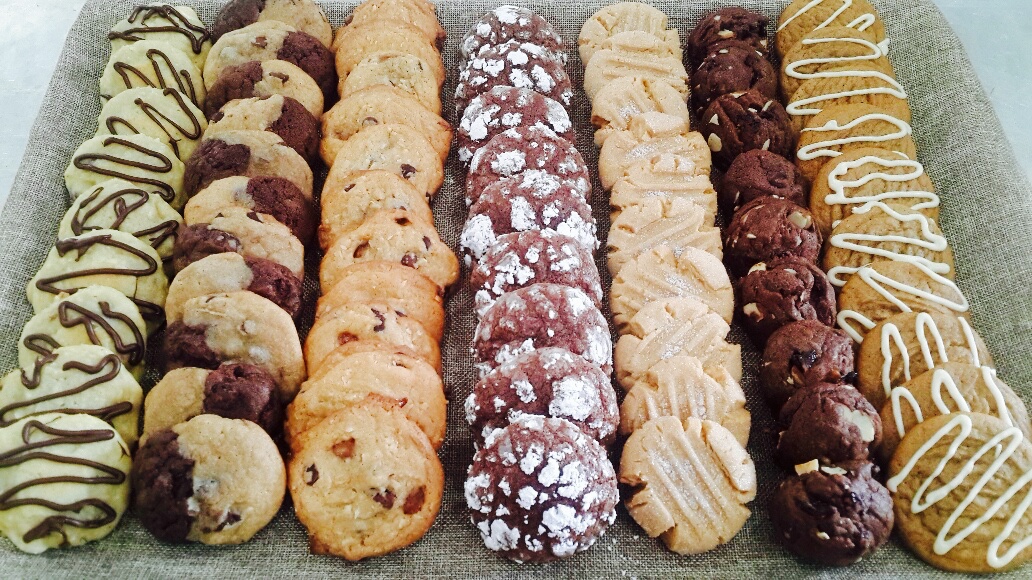 When asked about the future of the company the team said: "A store front would be incredible! Our immediate goal is to grow our product line. We're currently developing something new which will on the shelves in late September, early October."
The Island Girls offer 10 cookie dough flavors in total, which can be found in Lindos Warwick and Devonshire, Miles, Harrington Hundreds and the Supermart on Front Street.
For more information visit their website here.
Read More About
Category: All, Business, Entertainment, News