Marshall Diel & Myers Limited announces that Victoria Stephens is their Legal Scholarship Award recipient for 2017 and will receive $15,000 to assist with the cost of pursuing her legal studies, while William Finnerty will also receive a bursary from Marshall Diel & Myers Limited in the sum of $5,000.
Adam Richards, Managing Director at Marshall Diel & Myers Limited said: "We are extremely pleased to provide Victoria Stephens with this year's Scholarship award.
"Victoria undertook a work placement with the firm this summer and impressed us significantly. Victoria is extremely intelligent, articulate and astute. I have no doubt that she has a bright future ahead of her and we are delighted to be assisting her in achieving her career goals"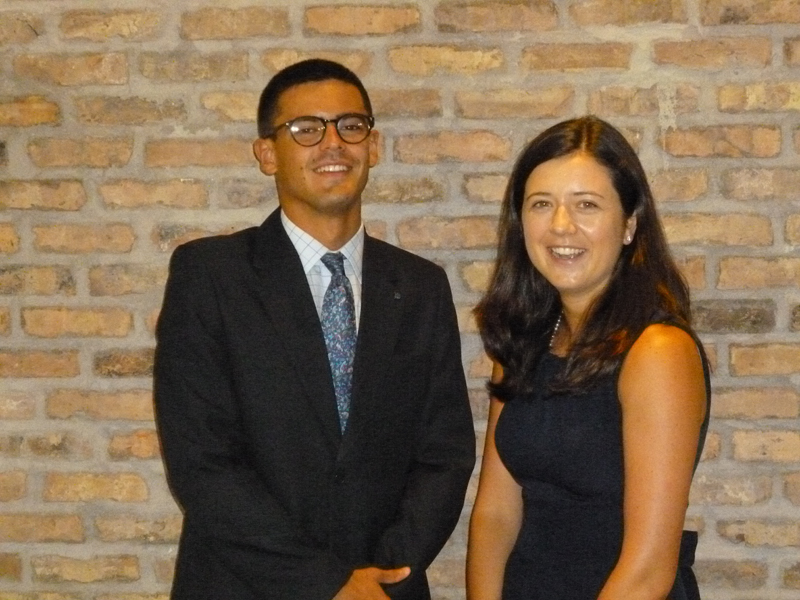 Victoria Stephens graduated from the Graduate LLB Program at the University of Exeter this summer, and will go back to Exeter in September to complete the LPC/LLM in Professional Legal Practice at the University of Law. She then looks forward to returning to Bermuda to pursue her legal career and contribute to the Island's legal profession.
Victoria said "I am very grateful to Marshall Diel & Myers Limited for awarding me their scholarship, and will work hard to represent the Firm to the best of my abilities.
"The Island is very fortunate to have a Firm which is so committed to assisting Bermudian law students not only financially, but also in obtaining valuable work experience which provides a true insight into what the legal profession in Bermuda is really like.
"I know there are many talented Bermudian law students, and as a result scholarships and bursaries are highly competitive, so I am very honoured that Marshall Diel & Myers selected me for this award."
William Finnerty is a Saltus alumni and is entering the third and final year of his studies at the University of Exeter where he is an active peer tutor for the law school. At home, William is the Director of Membership and Mentoring at the Law Student's Association of Bermuda and has kick started a mentoring program targeted at preparing high school students for law school and the legal profession generally.
This is William's 3rd consecutive year to receive a contribution towards his studies from Marshall Diel & Myers, having received the Scholarship award in both of the past two years. After completing his LL.B, William will undertake the LPC in London and return to Bermuda where he intends to practice law.
Marshall Diel & Myers Limited strongly believes in supporting young Bermudians who aspire to a career in the legal profession. The Firm is committed to making an investment today to assist in developing tomorrow's leaders of Bermuda's legal community.
For more information on opportunities for students including summer positions, pupillages and the annual scholarship, please visit the website or email Martine Purssell at Martine.Purssell@law.bm.

Read More About