As everyone keeps watch on the powerful category 5 Hurricane Irma, yet another named storm has formed in the Atlantic, becoming the third active storm in the area, and the 11th named storm of the 2017 Atlantic Hurricane season.
The latest one to form, Tropical Storm Katia, is "not a threat to Bermuda at this time" the Bermuda Weather Service [BWS] said today.
It's closest point of approach to Bermuda within 72 hrs is forecast to be 1759 nm to the West Southwest at 8am on Thursday, September 7th, with the BWS noting that "this system may move closer to Bermuda after this time period."
Graphic showing position of all three, courtesy of the NHC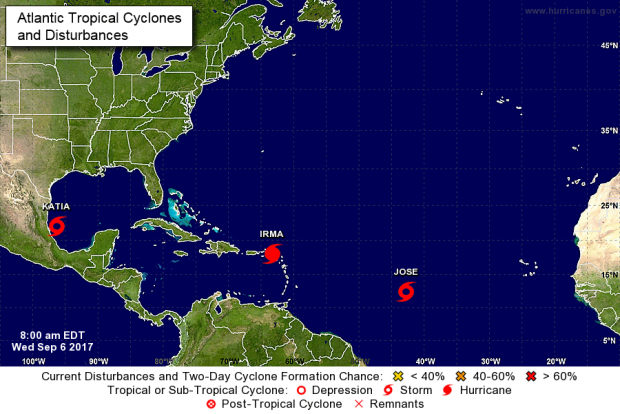 None of the storms are deemed a threat to Bermuda at this current time, however other areas are not so lucky with Hurricane Irma barreling towards them carrying maximum sustained winds near 185 mph [295 km/h] with higher gusts.
Islands under hurricane warning include Anguilla, Antigua, Barbuda, Puerto Rico, the US and British Virgin Islands, Montserrat, St. Kitts and Nevis, Saba, St. Eustatius, St. Martin/St. Maarten, St. Barts, the Dominican Republic from Cabo Engano to the northern border with Haiti, Guadeloupe, the southeastern Bahamas and the Turks and Caicos Islands.
Puerto Rico Governor Ricardo Rosselló declared a State of Emergency and has activated the National Guard, while Florida Governor Rick Scott has also declared a State Of Emergency.
Bermuda's Minister of National Security Wayne Caines has already urged residents to remain vigilant with their storm preparedness, and notesd that the Emergency Measures Organisation [EMO] is closely monitoring all weather activity in the Atlantic.
Tropical Storm Katia, Graphic courtesy of the BWS: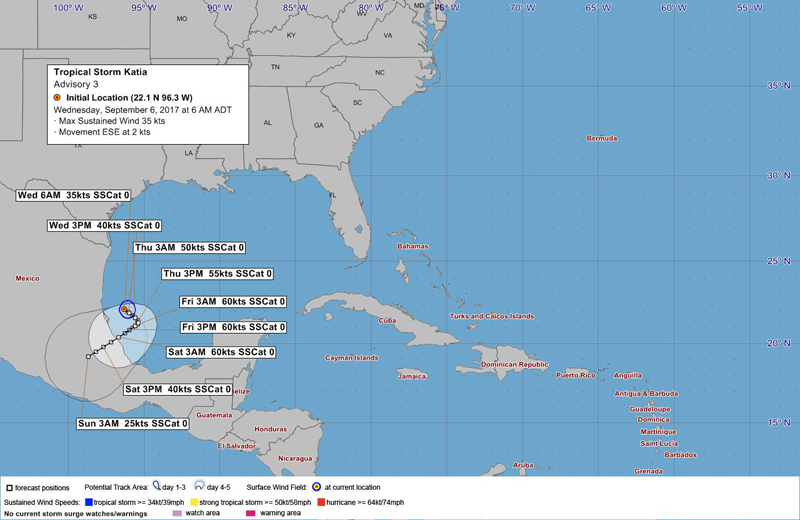 Tropical Storm Jose, Graphic courtesy of the BWS: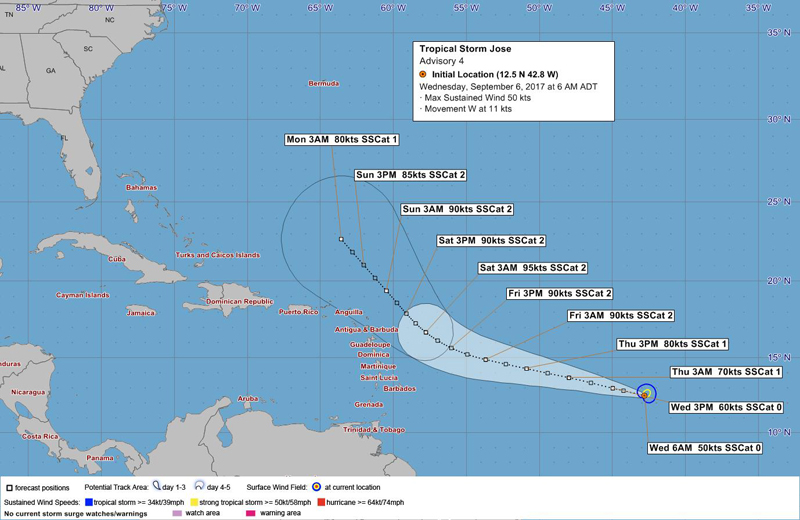 Hurricane Irma, Graphic courtesy of the BWS: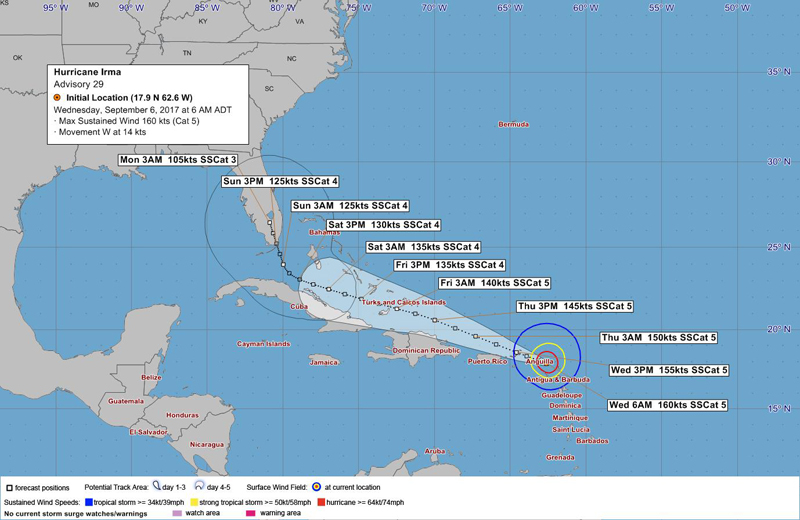 Read More About