For the month of October CedarBridge Academy is joining the fight against breast cancer and raising funds in support of the Bermuda Cancer and Health Centre's Radiation Therapy Initiative.
As a part of a number of fundraising events, the school is putting on its walking shoes and calling all faculty, staff and students to join in on the 1st Annual CBA Wildcats Breast Cancer 2 Mile Walkathon.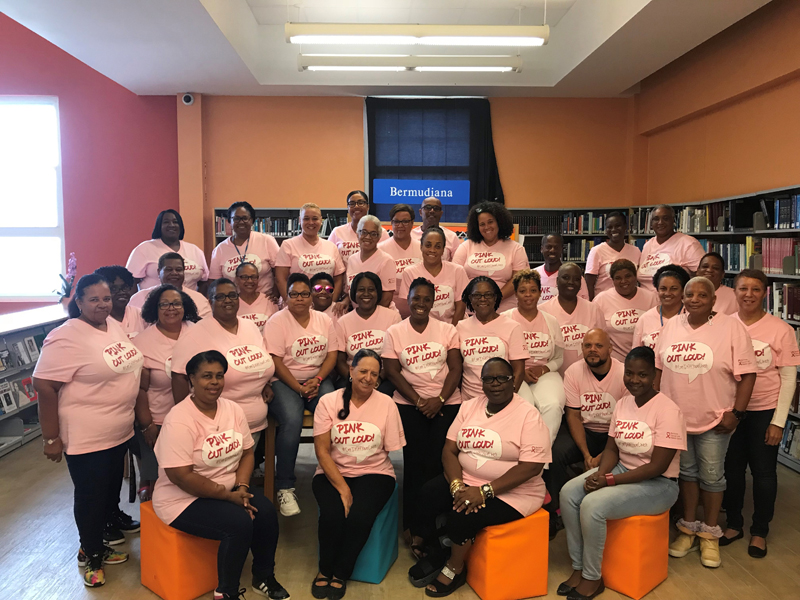 "The walk takes place Thursday, October 12, 2017 at 2:50 pm. All walkers will proceed around the CedarBridge grounds. Members of faculty, staff and students will be strutting their stuff for a maximum of 30 minutes, covering approximately 2 miles," a spokesperson said.
"Footage of the walk will be streaming live on the school's Facebook page. Commentating for the event is CedarBridge's own Ezequiel Jimenez, an S1 student devoted to the arts and currently a part of the Wizard of Oz cast showing at The Earl Cameron Theatre this week.
"When LaVerne Eve, a staff member at CedarBridge Academy, was diagnosed with a rare form of breast cancer in 2014, it came as a shock to her. It had gone undetected until it physically manifested itself as a lump. Had she not undergone her regular screenings it would have never been discovered.
"After chemotherapy and radiation she won her battle with breast cancer and was cleared. Ms. Eve's daughter, Theresa Francis, says that getting tested is by far the best choice you can make for your life.
"For Cedarbridge this is a charity that hits close to home and gives us the platform we need to fight for those we love. The school also honors Janet LePage, Personal Care Teacher, who lost her battle with breast cancer in 2016.
"For more information on all school fundraising events in support of the Bermuda Cancer and Health Centre, contact Tracey Trott or Rhonda Edwards-Adams on 441-296-5665 at CedarBridge Academy."

Read More About