[Written by CedarBridge students Cassandra DaPonte and Kace Wales]
'Let's get it off our chest!' Many people have been impacted from breast cancer; whether it was their family member, close friend or even themselves. It is stated that 1 in every 8 females are more likely, than males, to get breast cancer.
It is a tragic situation which people have to experience, but with the help of CedarBridge Academy's 'Walk for a Cure', we are assisting the Bermuda Cancer and Health Centre, so that we can help the people affected.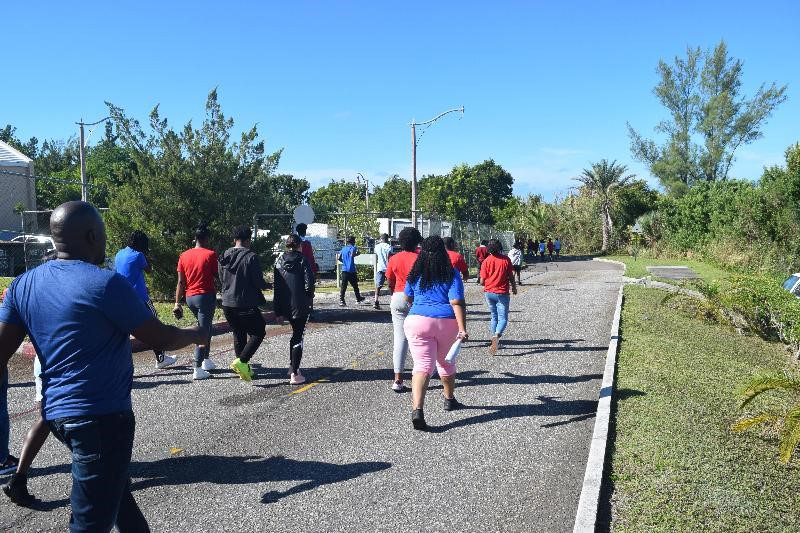 On October 17th, all faculty, staff and students, participated in CedarBridge Academy's second annual 2 mile walk around campus to show their support towards treating breast cancer. Although it did not produce a large impact on the community, we still played our part to help those suffering from this terrible disease.
Throughout the month of October, CBA has held two grub days where the funds go to the Bermuda Cancer and Health Centre. In participating in such a small activity, we can make big change.
In addition to the activities, students were given pledge sheets which enabled them to collect funds from members in the community who want to help make an impact. As a whole, we made sure that we all came out to support in fundraising for this cause.
CedarBridge Academy is looking forward to continue this annual tradition to always show our support for this cause.

Read More About