EY Bermuda recently donated canned goods and other food items in support of The Eliza DoLittle Society's Making Hunger History initiative.
The program focuses on helping and serving Bermudians who are food insecure and/or hungry by offering food and other forms of assistance, including working with other food aid providers and distributing goods to food centres.
Chris Maito, Principal at EY, Jessel Mendes, Partner at EY, Jennifer Mahoney, Executive Director at The Eliza Dolittle Society, and Peter Ryan, Senior Manager at EY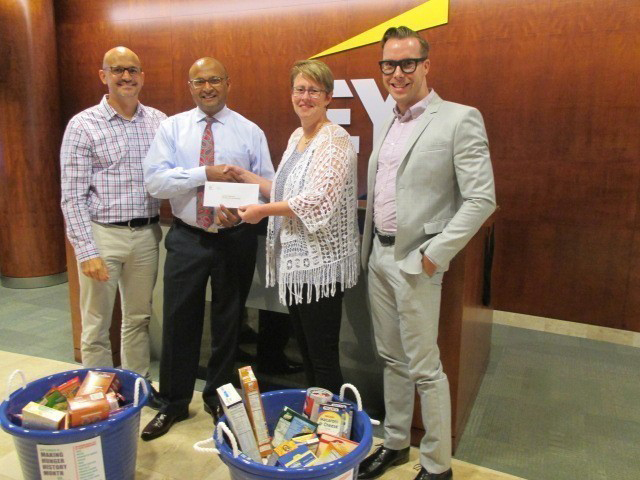 "Our people chose to support this charity as hunger and food insecurity are issues that touch thousands within our Bermuda community to varying degrees," said Peter Ryan, senior manager at EY Bermuda.
Chris Maiato, EY Advisory leader for the region, added, "Our global culture and our mission of building a better working world encourages our teams to give back to the communities in which we operate.
"This was an initiative completely driven by our people. We couldn't be more proud of all of them for choosing to support such a worthwhile cause."
Read More About