Marsh and Guy Carpenter announced today its participation in The Eliza DoLittle Society's [TEDS] annual Making Hunger History initiative. Marsh and Guy Carpenter are wholly owned subsidiaries of Marsh & McLennan Companies [MMC], a global professional services firm offering clients advice and solutions in the areas of risk, strategy, and human capital.
Marsh and Guy Carpenter employees making the donation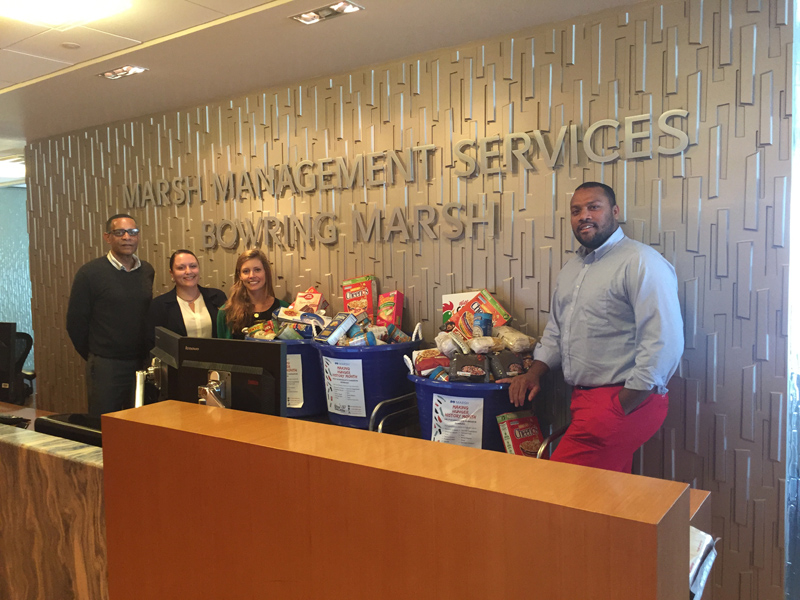 The Eliza DoLittle Society is a registered charity that aims to address the needs of those in Bermuda who are food insecure and hungry.
As part of this year's Making Hunger History initiative, which is now in its 7th year, Marsh and Guy Carpenter employees donated four barrels of non-perishable food items, such as canned and dried goods, to the cause. The food items were then collected by TEDS and distributed through their food bank in Warwick.
Jennifer Mahoney, Executive Director at TEDS says: "Food drive initiatives such as the one organized by Marsh and Guy Carpenter play a pivotal role in helping us to meet the ever-growing demand for support that we are experiencing in our community. We are extremely thankful for their efforts."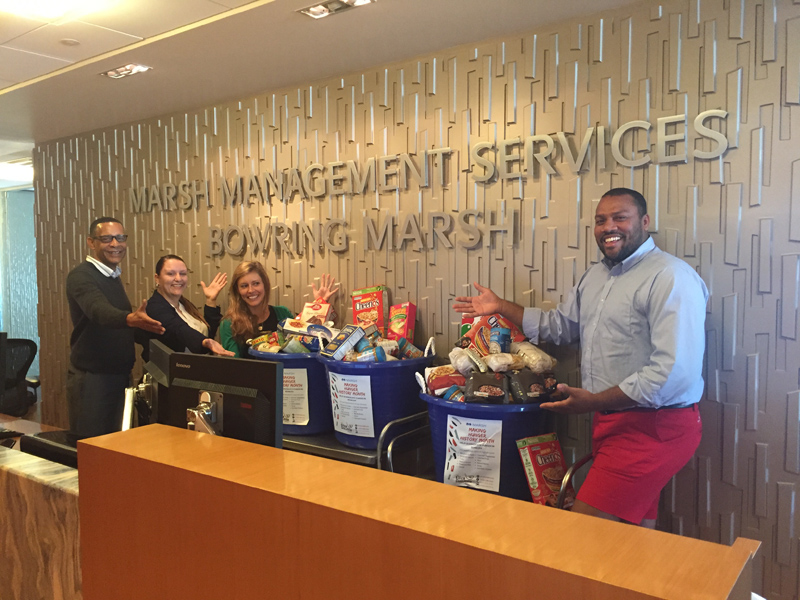 "The start of the holiday season is not only a time for giving back, but also for remembering those in our community, who could use a bit of help" said Christopher Schaper, Chief Executive Officer at The Schinnerer Group, part of Marsh & McLennan Companies. "This is why our colleagues at Marsh and Guy Carpenter were keen to organize this food drive. We are proud to partner with TEDS on this worthy initiative that we hope will bring some joy this holiday season."
To learn more about TEDS, visit here.
Read More About