Bermuda's Under 17 Women's National team took on Trinidad and Tobago in their first  CONCACAF Caribbean Under 17 Final Round match in Haiti, playing to a 2-2 draw.
Bermuda's starting line-up included Za'khari Turner, Koa Goodchild, Delia Ebbin, Danni Watson, Zekiah Lewis, Trinae Edwards, Jaden Masters, Adaia Gibbons, Emily Cabral, Nia Christopher, and Leilanni Nesbeth.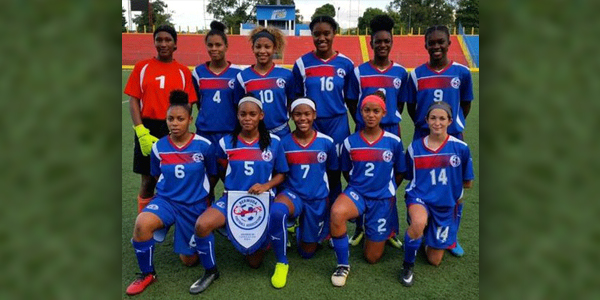 Bermuda took a 1-0 lead early in the match through a Leilanni Nesbeth goal, and held that lead until the break.
In the 60th minute, Trinidad and Tobago equalized, but Nesbeth would find the net for a second time of the game as Bermuda went back in front 2 – 1.
Bermuda could not keep the Trinidad attack out with them leveling the match for a second time.

Read More About