[Updated] The Concacaf Women's Under 17 Championships have been "suspended" due to civil unrest in Nicaragua, and the BFA confirm that Bermuda's team "are all well and in no danger" and are "preparing to leave the country at the earliest opportunity."
The BFA said, "The Bermuda Football Association has been advised that the Concacaf Women's Under 17 Championships in Nicaragua have been suspended.
"This development follows days of civil unrest and anti-government protests in Managua, Nicaragua. Concacaf advised that it is in the best interest of the tournament that it be suspended and resume at a later date and possibly an alternate country.
"BFA President and General secretary have been in contact with the Bermuda team and have been assured that they are all well and in no danger. They are now busy preparing to leave the country at the earliest opportunity."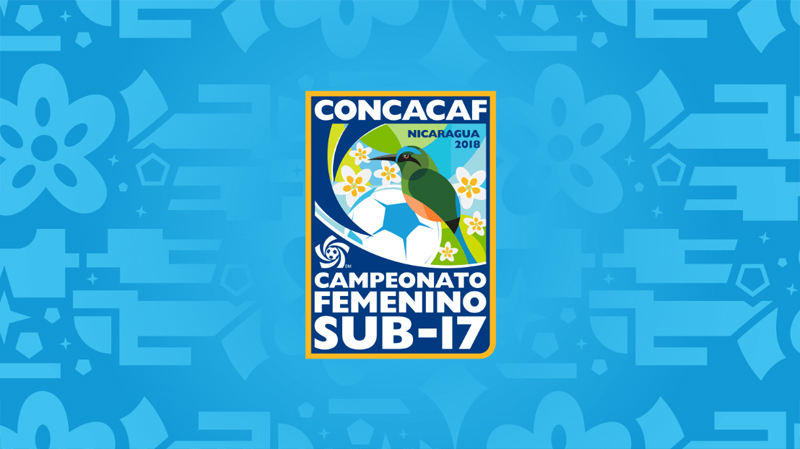 "According to human rights groups, 25 people have died since 18 April in unrest over social security reforms planned by the government of president Daniel Ortega," the Guardian report, while the BBC report a death toll of 10 people.
"On Saturday, journalist Angel Gahona was reporting live via Facebook on protests in the southeastern city of Bluefields when he was killed by a gunshot. At least 25 other people have been killed since Wednesday according to the independent Nicaraguan Human Rights Center, though the government had acknowledged only nine dead," ABC report.
Update 5.16pm: The official statement from Concacaf said, "The Confederation of North, Central America and Caribbean Association Football [Concacaf] announced today the cancellation due to force majeure of the remainder of the Concacaf Women's Under-17 Championship 2018, which is taking place in Managua, Nicaragua.
"Concacaf determined that to guarantee the safety of the delegations, and all participants and fans, the cancellation will apply to all matches and events and take immediate effect.
"The Confederation has taken the decision to cancel the remainder of the tournament following vigilant monitoring of the situation as it has developed, and in close coordination with the Nicaraguan Football Federation and local authorities.
"Concacaf will determine future steps regarding this tournament and the related qualifying process for Concacaf teams for the FIFA Women's World Under-17 Cup Uruguay 2018. The timing of those decisions will be communicated as they are determined."
Update 6.59pm: The Minister responsible for Sports Michael Weeks has issued a statement regarding the Bermuda Under 17 Women's Team saying, "The Bermuda Government is aware that the Concacaf Under 17 Women's Tournament in Nicaragua has been suspended due to civil unrest.
"It is our understanding that the Bermuda Team members and officials are all safe. Nevertheless, I urge all Bermudians, whether players, parents, officials or supporters who travelled to Nicaragua to take necessary precautions in order to stay safe."
The Minister said he has been advised that some members of the team, those based overseas in school, left Nicaragua earlier today, whilst others are making plans to leave the country tomorrow.
The Minister emphasised that the Government stands ready to assist if required. Minister Weeks promised to provide updated information to the public when such information is available.
Update 9.13pm:  A BFA spokesperson said, "Please be advised that our team has secured reservations as follows:
"Team Manager Charryse Bean along with 2 girls has arrived in Miami this evening. They will overnight in Miami with the 2 girls departing at various times tomorrow between 9:00 a.m. and 1:00 p.m. to return to their school locations in the US. Charryse will remain in Miami and meet the rest of our team upon their arrival.
"Originally, 3 additional girls who are also overseas in school were scheduled to depart Nicaragua today as well but were unable to get processed in time to make the flight. As a result, Coach Naquita Robinson and the 3 girls are scheduled to depart Nicaragua on Tuesday morning due to no more seats being available on any of the three American Airlines flights departing on Monday.
"However, all attempts are being made to secure seats for them to travel with the remaining team members tomorrow per below. In any case, if they are still unable to depart Nicaragua tomorrow then once they arrive in Miami on Tuesday the 3 girls will continue on to their school destinations.
"The remaining players and officials are scheduled to depart via the same travel path out of Nicaragua tomorrow [Monday] and will overnight in Miami. Charryse Bean and Naquita Robinson will meet up with the team and all will travel back home on Tuesday evening on American Airlines flight #308.
"BFA Executive Council Member Shequita Parson who is also in Nicaragua as Concacaf Match Commissioner for the Tournament will depart tomorrow morning and travel via Costa Rica to Miami and should arrive back in Bermuda tomorrow night.
"There are parents and possibly other supporters that traveled to Nicaragua to support the team but I do not have any details on the travel plans out of Nicaragua.
"There are no safety and security concerns associated with our team remaining in Nicaragua as their hotel is away from the unrest. Our team is in the same hotel as the USA, Canada and Haiti and Concacaf tournament officials in Nicaragua continue to monitor the situation."
Read More About