[Updated with live video stream] Locals will be asked to open their hearts and their pocketbooks this week as Bermuda Broadcasting and the West Indian Association [Bermuda] team up to raise funds for hurricane victims.
A live Telethon will be held at the Berkeley Institute this evening [Thursday], under the banner 'Caribbean Hurricane Relief Campaign – Give from the Heart'.
The event will be aired live simultaneously on ZFB TV Channel 7 and Power 95FM radio from 6pm to 10.30pm, with a half-hour break at 7pm for the evening news. It will also be streamed on Facebook Live.
The West Indian Association has arranged live entertainment and the BBC's Gary Moreno will conduct interviews throughout the evening with islanders who have close connections with the Caribbean, storm victims who are re-building their lives, as well as local and overseas community leaders. Bermuda's Governor John Rankin will be among the interviewees.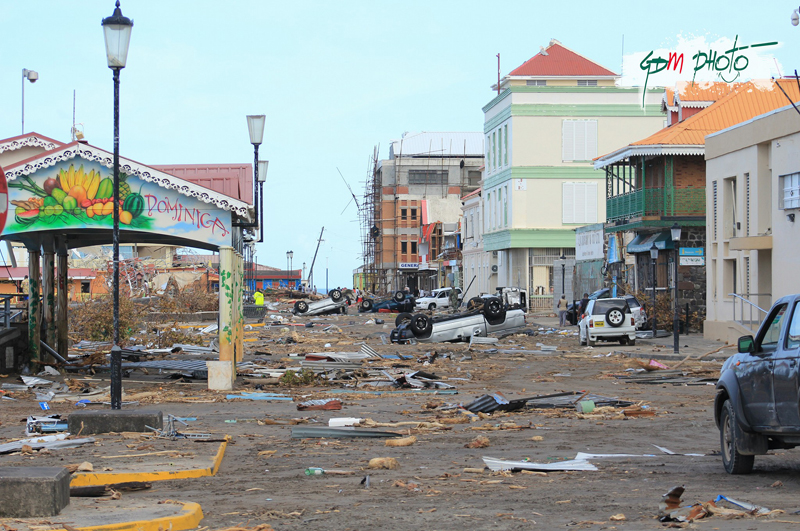 Bermuda Broadcasting will also air special reports about some of the islands worst affected by Hurricanes Maria and Irma, which left many dead and caused billions of dollars' worth of damage. The deep, historic and cultural links between Bermuda and the Caribbean will also be explored.
A dozen telethon volunteers will man phone lines to take pledges and there will be a running tally of how much money gets raised on the night. The WIA has set a target of $100,000.
Damian Brewster, President of the West Indian Association [Bermuda], said: "We are happy to be partnering with the BBC and our other sponsors; The Berkeley Institute, Digicel, Great Sound and numerous donors of auction items, gift certificates and refreshments.
"The islands devastated by Hurricanes Irma and Maria still require massive support as they begin the long process of rebuilding communities and infrastructure. The WIA remains committed to supporting their recovery and we are very grateful for the generosity and support we have received at every level locally."
Mr. Brewster expressed thanks to volunteers who are helping to make the Telethon happen, adding: "We are confident that we will reach our target and also extend our thanks to those who have already donated and encourage others to donate during the Telethon."
The Bermuda Broadcasting Company is donating its airtime at no cost, and all of its staff will be working on an unpaid, voluntary basis, to support the cause.
Patrick Singleton, CEO of Bermuda Broadcasting, said the company did not hesitate when the WIA approached him about airing the Telethon: "Here in Bermuda, we know all-too-well how damaging and unsettling hurricanes can be. We have been fortunate so far this hurricane season but obviously, the Caribbean was not spared and the destruction is widespread.
"We know that if Bermuda was in dire need, our neighbours to the south would come to our aid, so we are happy to do our bit. My grandfather came to Bermuda from the West Indies so I personally share the strong affinity that many fellow Bermudians have with the region."
Guests who will perform at the telethon include singer Joy T. Barnum, In Motion School of Dance and poet Andrea Peets. There will also be a steelpan ensemble, dancing by 10 couples from the Portuguese Association and comedy by Mike Jones.
The telethon will air on ZFB TV Channel 7 and Power 95FM radio, 6pm-10.30pm on Thursday, October 12. It will be live streamed on the BBC's Facebook page – see ZBM News 9.
Update 6.00pm: Live video stream added below
Update 7.00pm: Live video stream will return at 7.30pm after the evening news
Update 7.30pm: The live video stream continues below

Read More About
Category: All, Entertainment, News, Videos