[Written by MP Chris Famous]
During my brief trip to Tortola in March, I had the opportunity to meet Angela Burnett, author of the Irma Diaries, which chronicled numerous survivor stories during Hurricane Irma.
Angela attended primary and high school in Tortola, then went on to study Environmental Studies and Sustainable Development at Brandeis University and Urban and Regional Planning at Rutgers University.
I was blessed to be given some time to have a very informative Q&A session with Ms. Angela Burnett Penn [ABP] at a locally owned hotel, Maria's by the Sea
TCF: Tell us a little bit about Angela the person.
ABP: I am a lover of nature who enjoys; hiking, sailing, the beach and salsa dancing. In the evening times I tutor high school seniors in the sciences of chemistry and physics.
TCF Why did you become an environmentalist?
ABP: This stems from my love of our natural beauty which I developed through outdoor experiences as a child and my recognition that our economy and quality of life is wrapped up in the quality of our environment. My mom Ermin Penn has devoted her life to the social development of The Virgin Islands so I was very much raised to be social and community minded and to contribute to Virgin Islands development in my own way.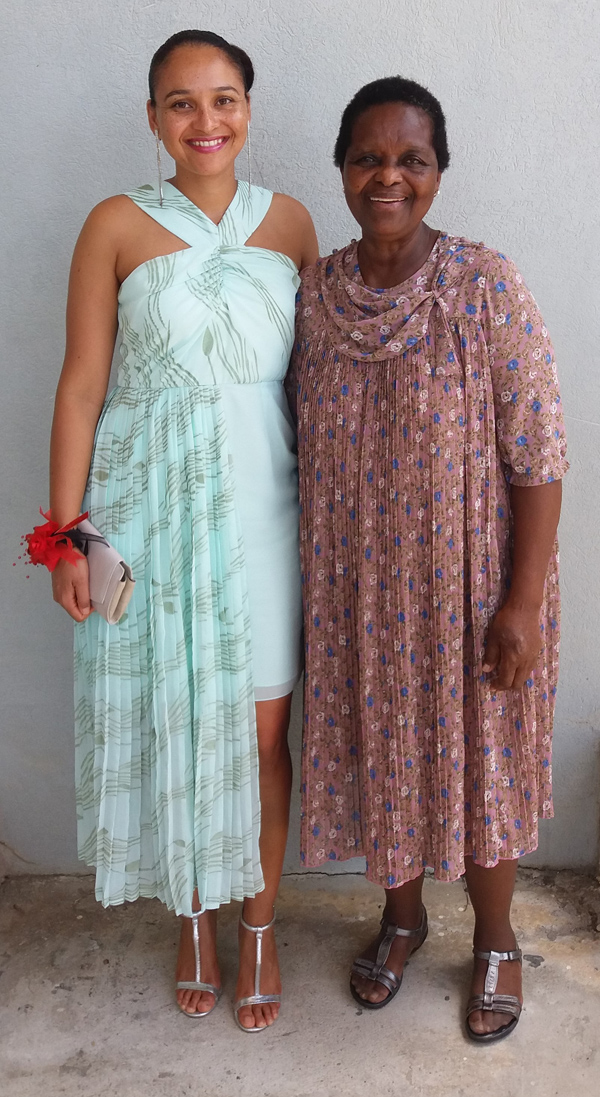 TCF: You have created a phenomenal book, a Caribbean masterpiece, which chronicles the survivor stories of many residents of the BVI during Hurricane Irma. Tell us a bit about your own Irma experience.
ABP: My experience is nothing compared to the survivor stories captured in The Irma Diaries, but we did have our scary moments. We had prepared ourselves as best we could by boarding our solid wooden windows and doors. After preparing multiple properties into the wee hours of the morning I was exhausted and had intended to comfortably sleep through Hurricane Irma, unfortunately, this unprecedented climate-change induced storm had another idea.
We quickly found ourselves battling between holding the doors from blowing off and running attempting to preserve our family memories in photo albums in fear that the doors would blow off and the roof would follow.
If that was not enough, as we contemplated an escape to the adjoining unit of the house, we heard my brother, who lives there with his young son, crying out for help as he thought the roof had gone [we later discovered the commotion and intruding rain was caused by our neighbours roof crashing into ours]. Right before the eye of the storm we were able to get them safely over to our side and thankfully the eye came just in time to save our doors.
The very next morning we walked for hours picking our way through debris blocked streets to see how our fiends and family had feared and to witness the aftermath of what was a direct hit by the strongest hurricane in recorded history.
TCF: How would you describe your initial feelings for the first few days?
ABP: It was all very overwhelming. I remember feeling like I could actually become a climate change refugee. There were a mixture of emotions including fear, anger and frustration at time which I was then able to channel into more positive energy to write The Irma Diaries in an attempt to create some great good from our experience.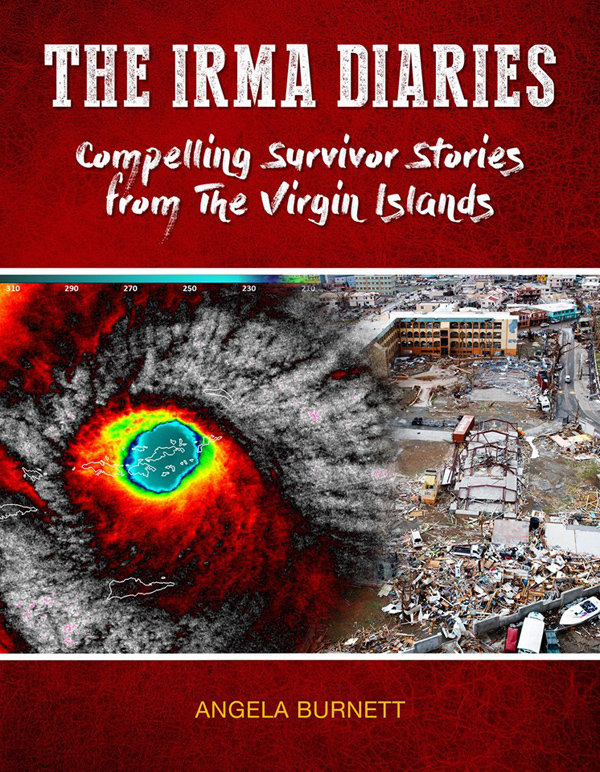 TCF: After the shock of the severity had worn when did the idea come to you to capture the stories of fellow survivors? What was you major motivating factor for undertaking such a labour of love?
ABP: The idea for The Irma Diaries came about 2 weeks after Hurricane Irma while I was volunteering at the National Emergency Operations Centre. There, I learned from official sources that four people of the roughly 36,000 that make up the population had died during Irma, not 15 to 20 as had been rumoured. While this was a much more palatable number, it was also unbelievable to me.
I became absolutely fascinated by how people must have survived, and it dawned on me that these amazing stories could really help to connect people in a personal and tangible way to climate change, which for many remains an abstract and distant concept. The reality is that we only act on the things we care about, and we often need a personal connection to something in order to care. And so, on 2nd October I set out to collect survivor stories and The Irma Diaries was born.
TCF: Under the best of circumstance an author may face obstacles such as, but not limited to; lack of time, lack of ideas, or in the old days, lack of ink. You wrote this book in what can only be described as near post-apocalyptic circumstances. Tell us a bit about the conditions you faced.
ABP: Writing The Irma Diaries has been an extremely powerful experience and, I must say, quite an exercise in faith. Since 2nd October when I finally found the time to sit down and throw together a public invitation for stories, this project has consumed what little bit of a life I had left after Irma.
It has not been easy writing an entire book in just over two months, working full-time for most that period and writing under very difficult circumstances on the ground, including a curfew. I have been stopped one too many times by police with drawn machine guns while on my way home after long nights of communing with The Irma Diaries!
At the time of publishing, I happen to be in the masses on Tortola who still have no power and so I have spent many nights, in the early days in particular, writing by hand, by candlelight. In the latter days, the main sewage treatment plant almost became my second home as it is guaranteed a reliable source of power! It has been exhausting honestly, but the stories have driven me and taken me forward.
TCF: How many contributors did you find to tell their stories?
ABP: In the short window available for submissions and limited communications at the time, close to 30 persons submitted stories. My original intent was to capture 20 stories but in the end I pushed it to 25. Since writing the book, many persons have lamented that their story was not captured in The Irma Diaries. I eventually plan to open up The Irma Diaries website for others to share their stories.
TCF: Was there any one story, amongst all the other stories, that grabbed your heart?
ABP: Each of these stories really touched me in different ways. It's hard to isolate just one that grabbed my heart. I tend to reflect on them all and continue to be amazed and inspired by the experiences – the couple who saved their 5-month old triplets in a house where nothing but the bathroom walls remained, the men who found refuge in a fridge or at the side of his fishing boat after their homes disappeared, the mother and child trapped outside in the storm, the couple forced to swim through 25 foot storm surge to save their lives, or the family that watched their house burn flat during the storm.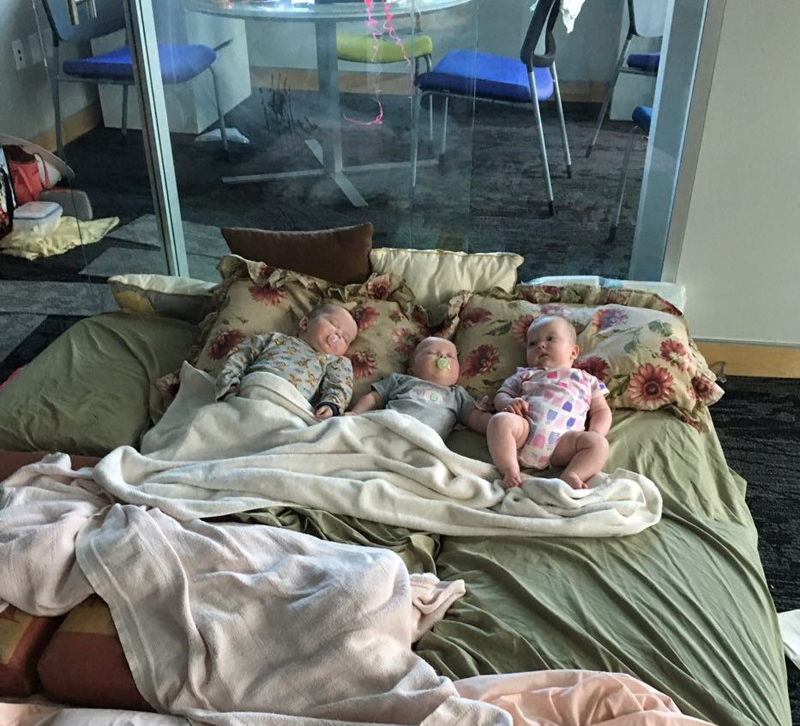 TCF You book is unique in how it was printed. Can you elaborate a bit about that?
ABP: Indeed, I practice what I preach so the book was printed to minimize environmental pollution, protect against deforestation and ensure minimal carbon emissions which contribute to climate change.
The book features the following "green" characteristics:
Cover Stock: Forest Stewardship Council [FSC] and Sustainable Forestry Initiative [SFI] certified
Text Stock: 100% post-consumer recycled paper, FSC certified, processed chlorine free and made with biogas energy.
Presswork: Printed digitally with non-toxic inks using wind power
In Part II of our conversation we will continue to speak with Angela Burnett Penn. Here are some of the points that will be covered; book promotion, the 50 percent of book proceeds going to charity and the overall recovery of the BVI.

20 Most Recent Opinion Columns

Opinion columns reflect the views of the writer, and not those of Bernews Ltd. To submit an Opinion Column/Letter to the Editor, please email info@bernews.com. Bernews welcomes submissions, and while there are no length restrictions, all columns must be signed by the writer's real name.
-

Read More About