Saying they want to give back to the community, Clearwater Middle School staff and students are spending this morning [Oct 6] cleaning up Clearwater Beach Park in the east end, with Anne Hyde of KKB, St David's MP Lovitta Foggo, the Minister of Government Reform, and area residents also joining in the effort.
Speaking this morning, School Principal Anthony Wade told Bernews, "This is our annual community service and student bonding day. This is a day that we set aside for our students and teachers to work with Keep Bermuda Beautiful to clean up Clearwater Beach park.
"What we do is, under the direction of KBB – they have a number of sites that need to be cleaned – and so our students and teachers help them in getting this facility cleaned.
"This is an annual event, and we do it in the morning and then in the afternoon we have organized a barbeque for the students, and then we will do some team building activities in the afternoon."
"This year is particularly special because we had the assistance of MP Ms Lovitta Foggo, and she brought some of her constituents along who will be helping us in the cleanup effort," Mr Wade added.
"As you can see the students are in high spirits, our faculty are in high spirits, and everyone is ready to go, so we're excited about being able to have this opportunity to clean a park that is relatively widely used and we use it ourselves, and so we want to just be able to give back to the community."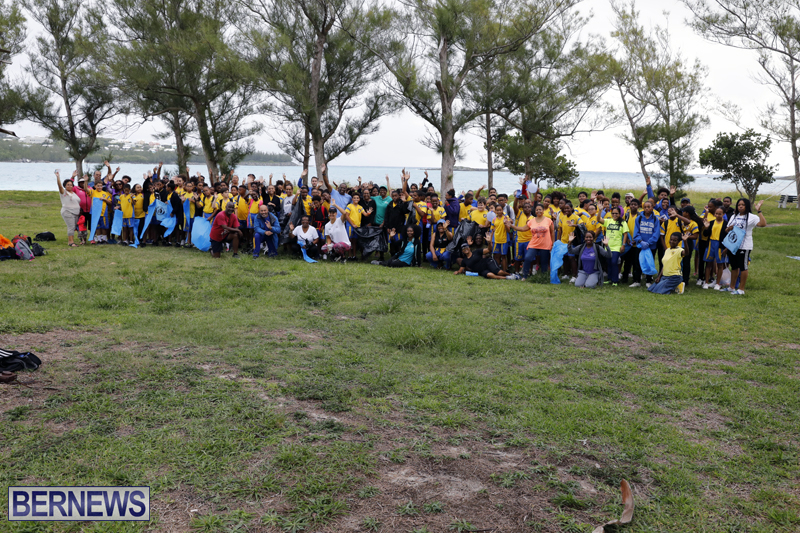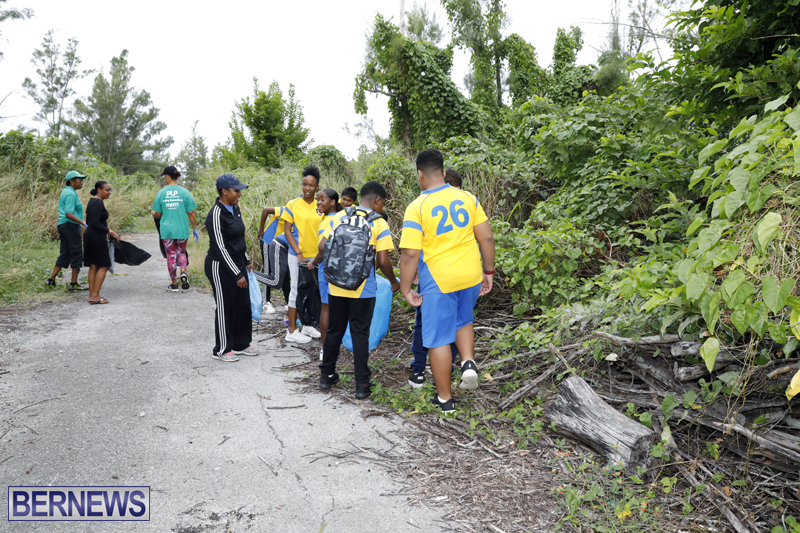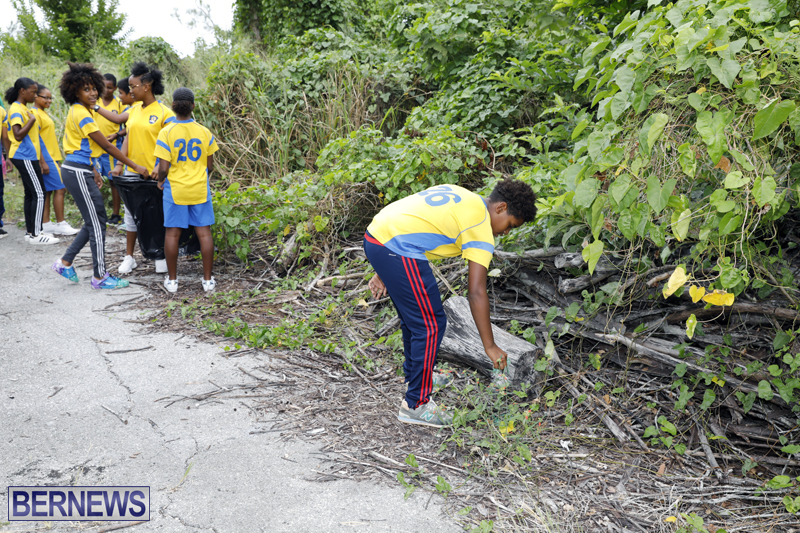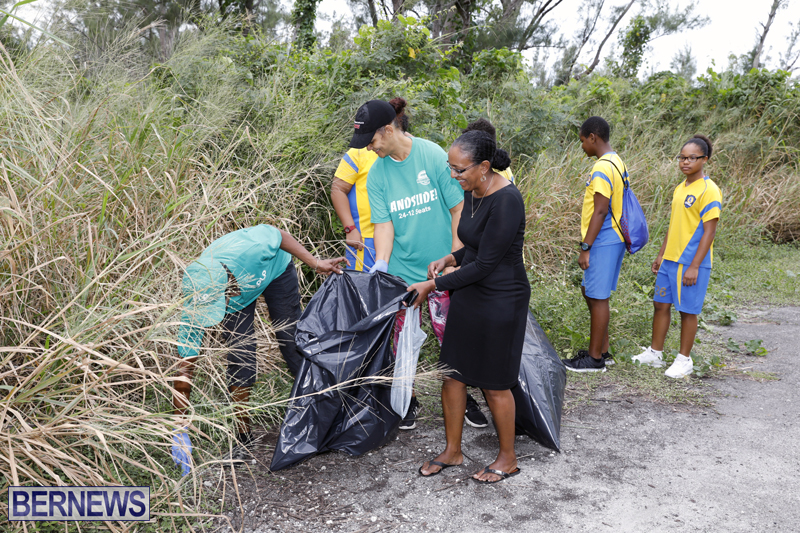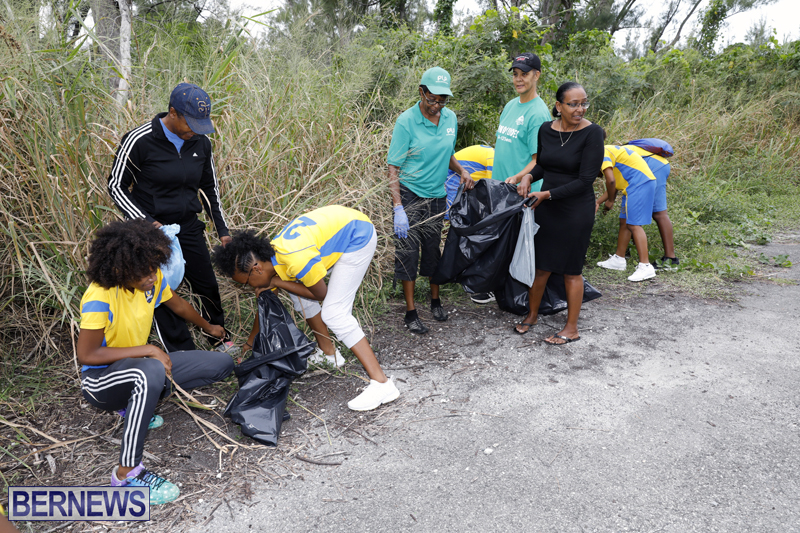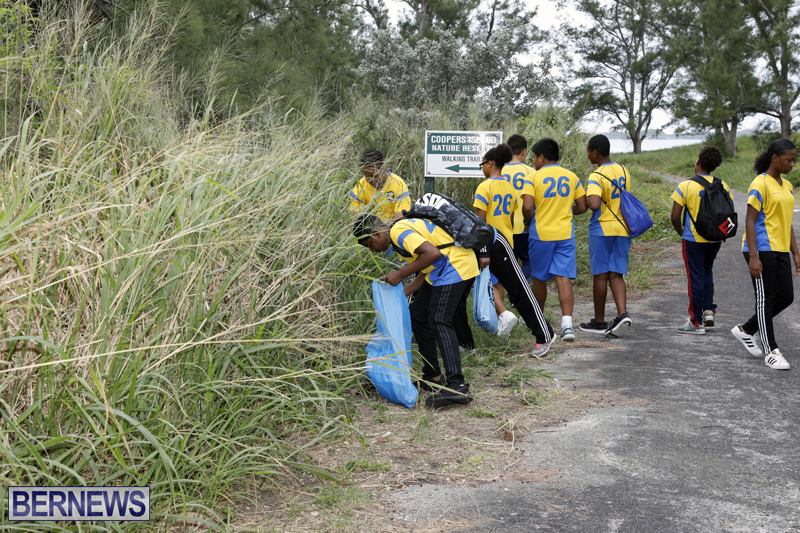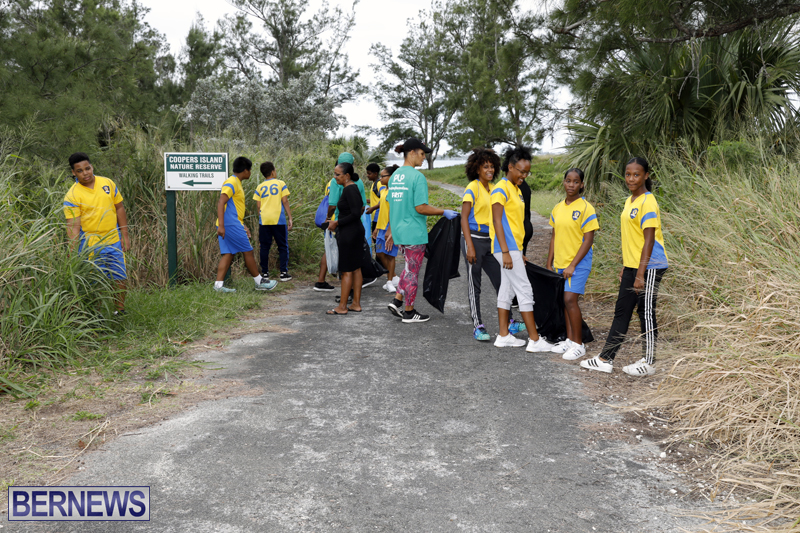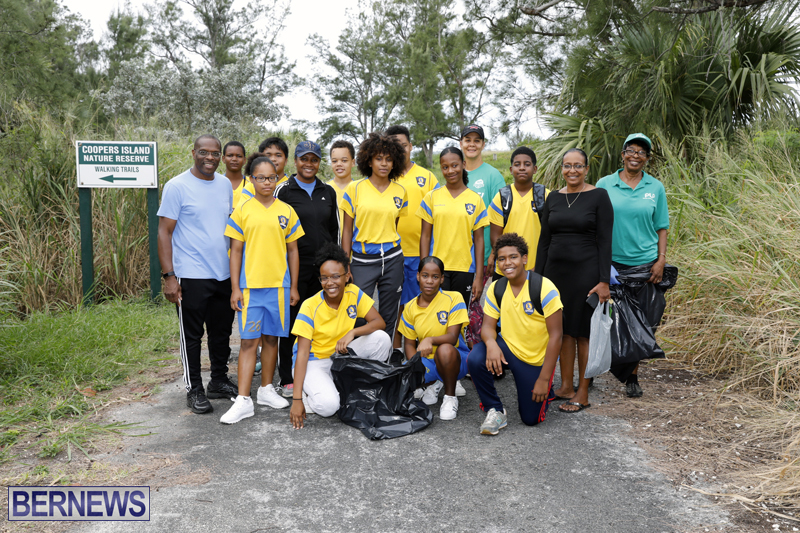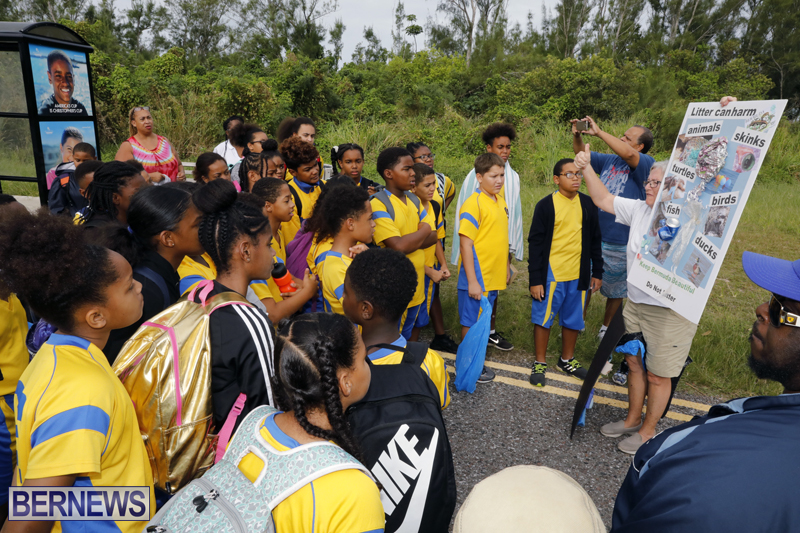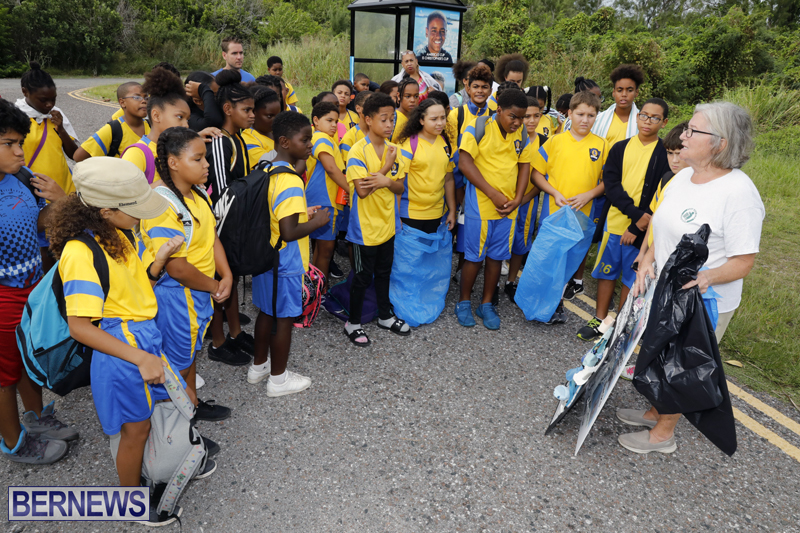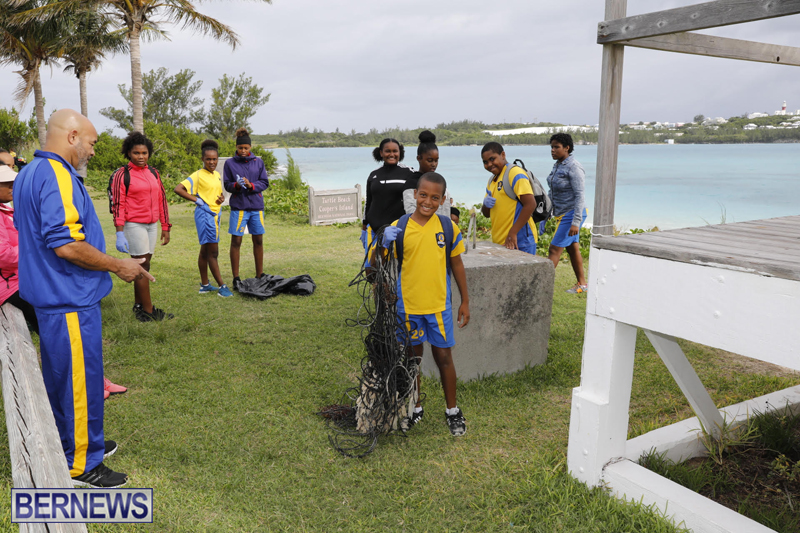 Read More About
Category: All, Environment, Environment, News, Photos