Employees of Aecon and their sub-contractors took time out from building the new airport to lend a hand to Keep Bermuda Beautiful [KBB] and Bermuda National Trust [BNT], completing two work sessions held on December 5 and 12.
A spokesperson said, "Over the course of those two days, 32 employees from Aecon Airport Constructors Ltd., Aecon Water, Aecon Industrial Western, Glidepath, and Foursite Greymane Joint Venture helped clear significant amounts of the invasive balloon vine [Cardiospermum halicacabum] and picked up the underlying litter.
"Four truck loads of horticultural waste and 26 bags of trash and recyclable items were hauled away, leaving the Paget Marsh Nature Reserve looking noticeably improved, particularly at the corner of Middle Road and Lover's Lane.
"The Corporate Community Service project was organized by KBB's executive director Anne Hyde, and Aecon's environmental health and safety manager Scott Bell. The sub-contractors on the airport job are a mix of local and overseas companies who employ both Bermudians and guest workers.
"With everyone teaming up, Ms. Hyde chose to add the National Trust to the collaborative group, and was grateful for the assistance of their conservation officer Lawrence Doughty who helped make the project successful."
The participants worked well together, got a lot done in a short period of time, and had this to say about their volunteering experience:
"I have been here for almost two years now and it was a great feeling to give back to Bermuda after giving me the opportunity to work in this beautiful country," said EHS Manager Scott Bell.
"I am very proud of everyone who participated in this event to make it a success. After all, we have a busy schedule [to build the airport] and we do not necessarily have the time; we just have the heart. First and foremost, this event was done safely with no one being hurt and everyone was very good at looking after the safety of everyone involved.
"Everyone worked together to make this event fun with a great outcome for the Paget Marsh Nature Reserve. Hopefully many others can give some of their valuable time to Keep Bermuda Beautiful and the Bermuda National Trust to help keep this island beautiful for years to come."
Maurice Caines said, "As a fellow Bermudian it's a great feeling whenever you get the chance to give back to the community especially when it comes to helping maintain the beautiful island where we all have the privilege to live."
Aecon employee, Adrian Yemchuk, said, "Environmental conservation is something I am passionate about, and it was a privilege as a guest on the island to do my part and help keep Bermuda beautiful."
Gail Marshall who works for Aecon declared, "I personally, as a proud Bermudian, would like to thank all our guest workers from the LFWIARP job site who took part and did an amazing job."
Ryan Burke of Aecon said, "Its was extremally rewarding to take part in the regeneration of the marshes reservation. It was amazing to see how a few willing hands can make a huge difference. Not only did we do a small part in preserving a beautiful area of Bermuda but we all had fun in the sun. Good luck with the rest of the restoration."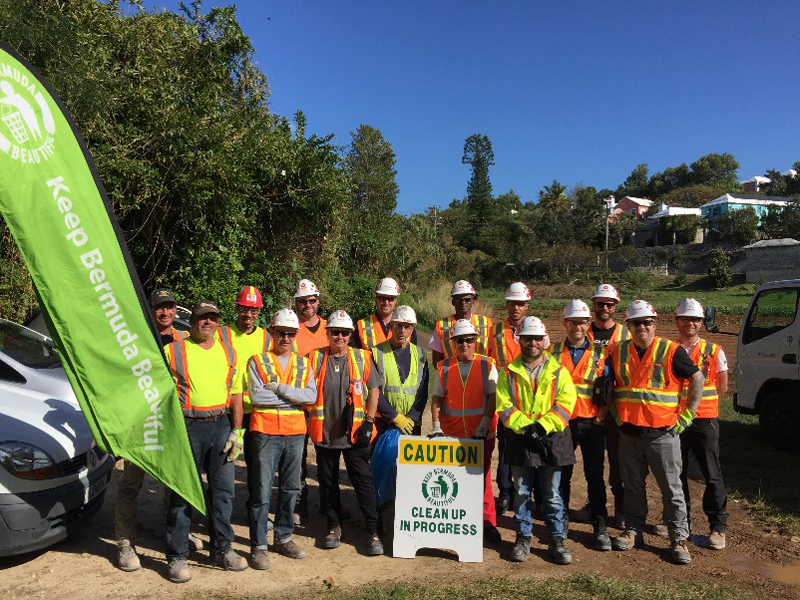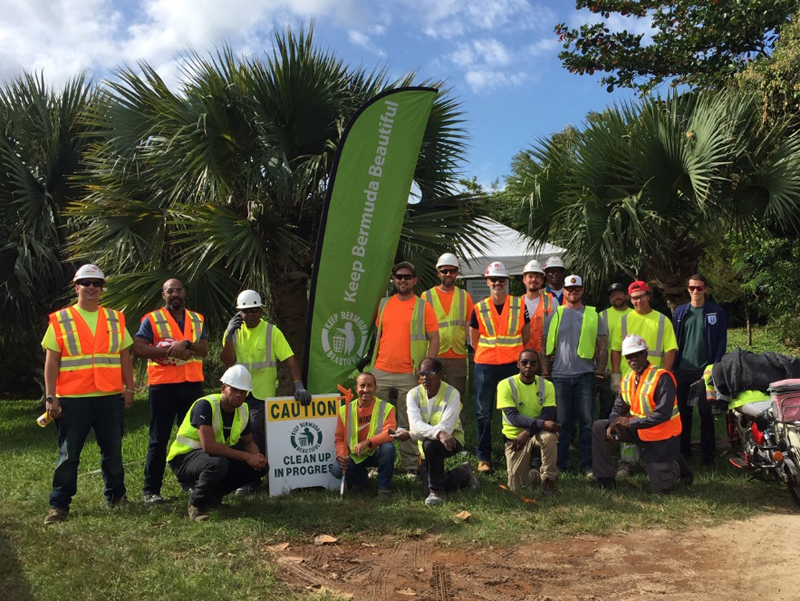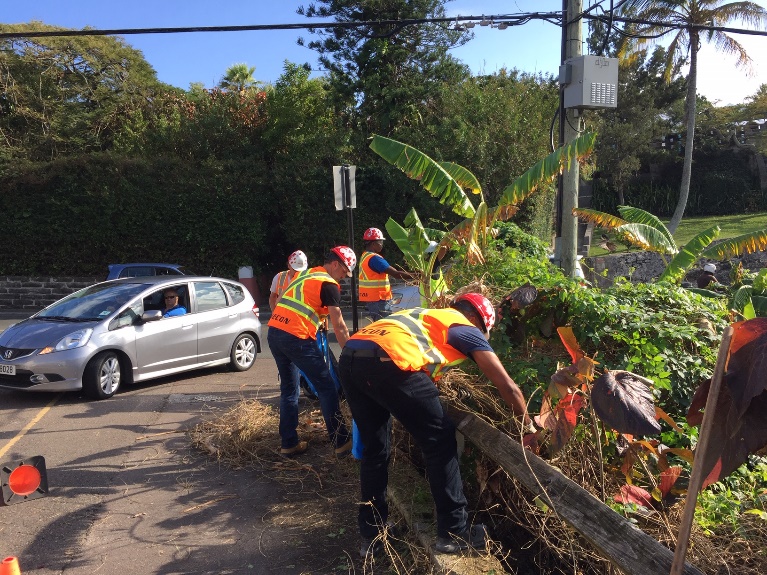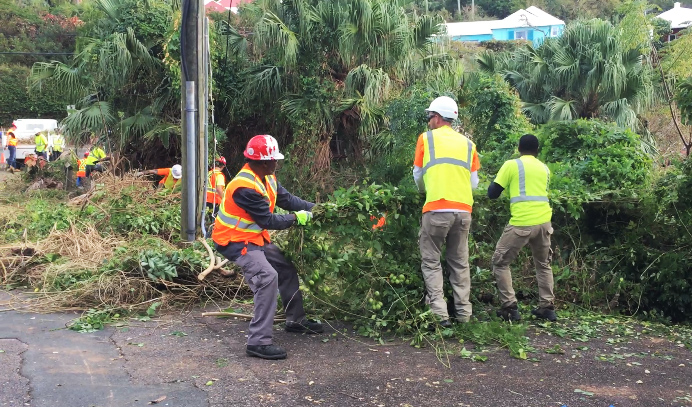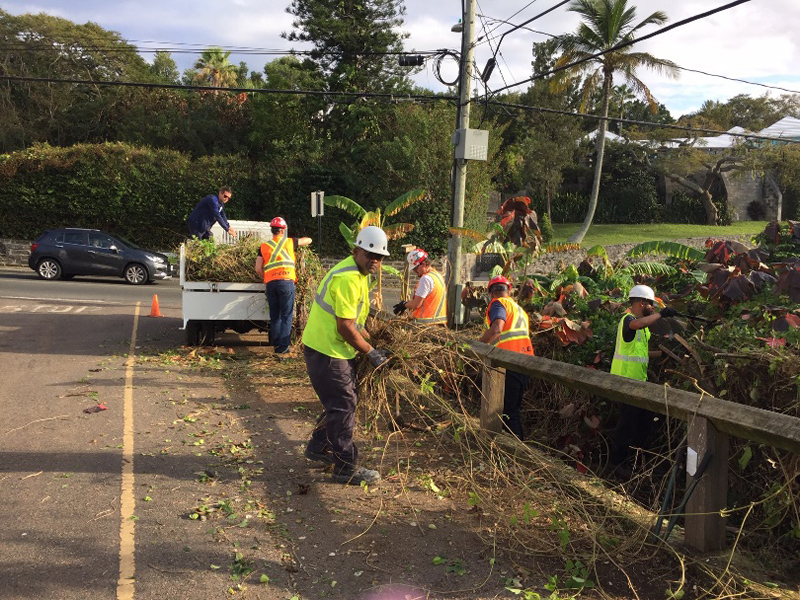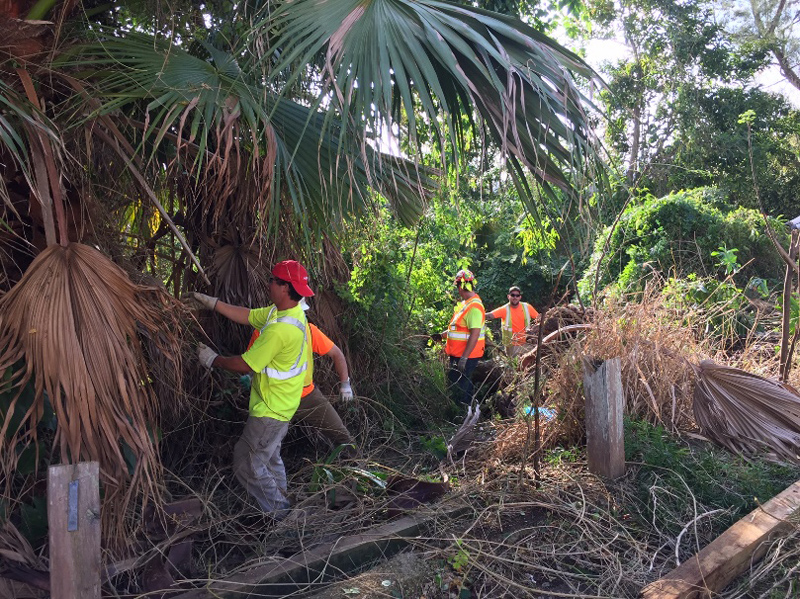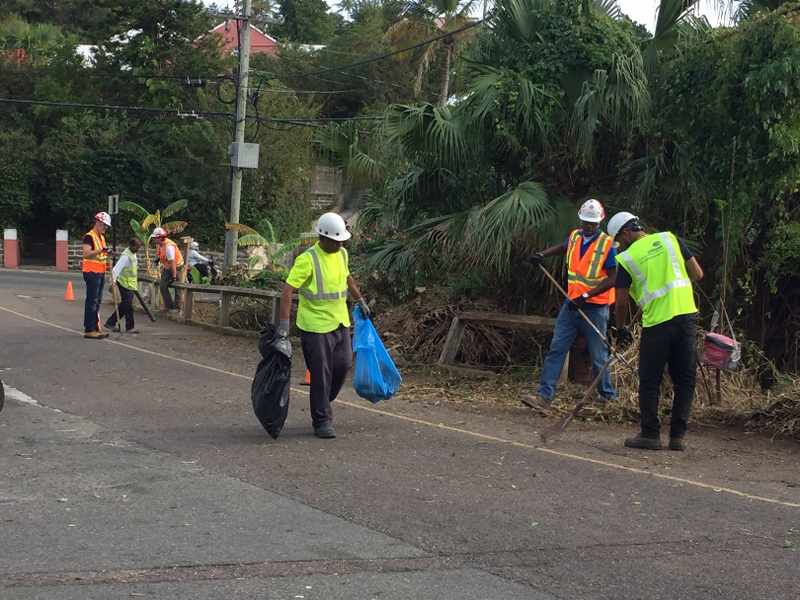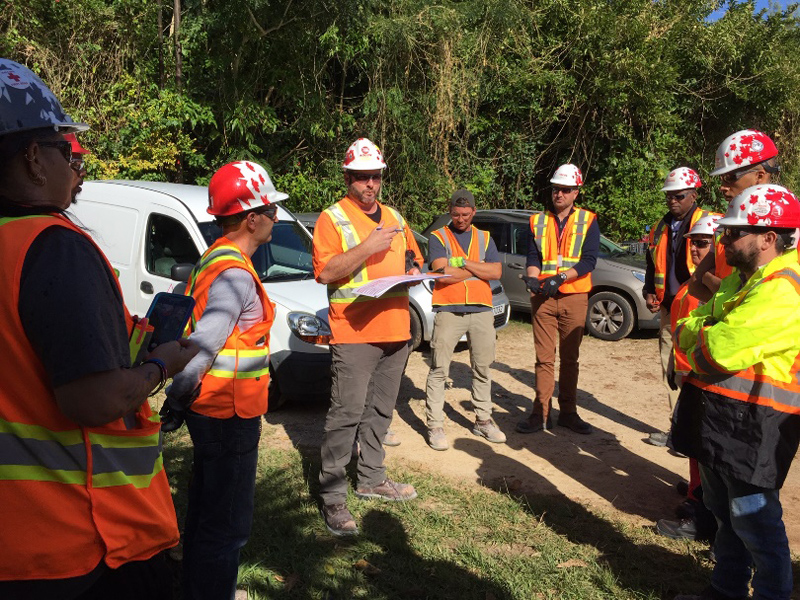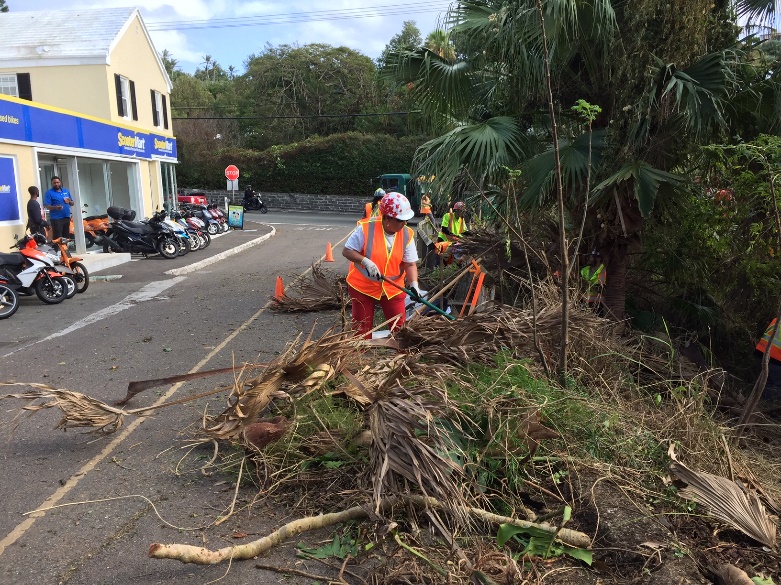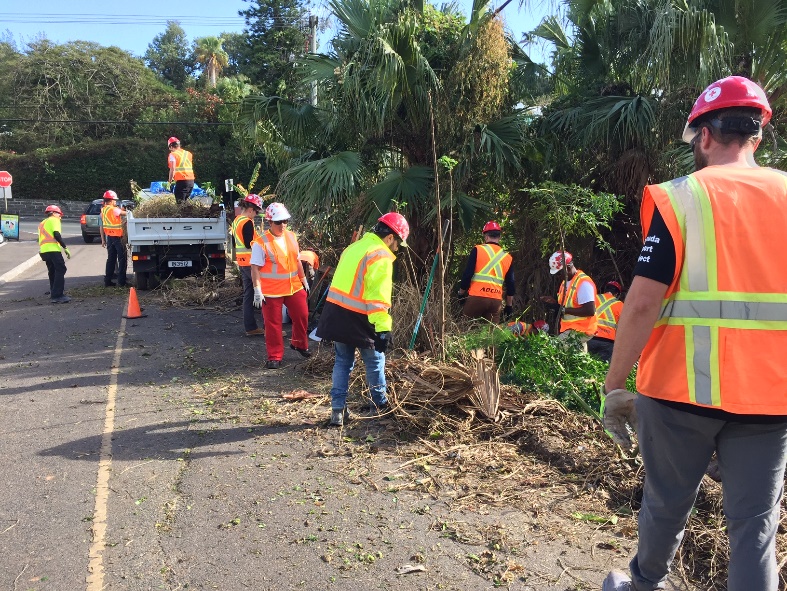 Read More About
Category: All, Environment, Photos