Bermuda's Brazilian Football School [BBFS] is getting set to hold a free Technical and Life Skills Development Program from Tuesday, November 14 to December 19 from 5.30pm to 6.30pm at Bermuda High School for Girls [BHS].
A spokesperson said, "BBFS is back for the year 2018. As we celebrate 10 years and the support you have given us, we invite you to come and join us for free every Tuesday from November 14 through December 19 from 5.30pm to 6.30pm at the BHS gymnasium
"All we ask is that you attend each session, be on time and work hard. Space is limited, as we will be focusing more on quality than quantity.
"Each child is special and we need to spend time with them. We will focus on developing their individual skills sets first and then team work. Our main and only goal is to assist with their growth into a positive person, for the greater good of Bermuda."
To register click here or visit bbfschool.com.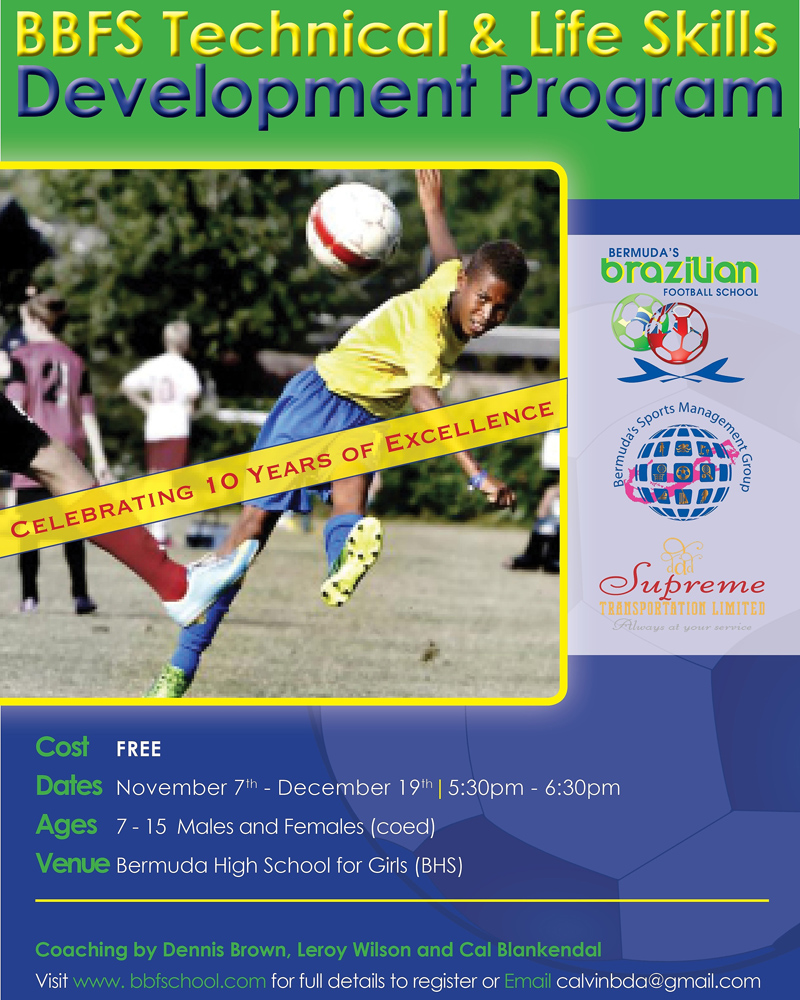 Read More About