Bermuda's Brazilian Football School [BBFS] is getting set to host a two week preseason camp, with the camp to get underway on August 24.
The camp is aimed at male and female players aged 7 through 14-years-old who are looking  to prepare for the upcoming football season, with discount rates available until August 20.
A spokesperson said, "BBFS welcomes all boys and girls ages 7 to 14 for a preseason training camp at North Village Community Club field [Bernard Park].
"Come and enjoy the beautiful game in a fun, safe, and vibrant environment. Learn how to play with a smile, dare to make mistakes, and feel free to express yourself on the pitch."
To register for the camp, visit the website or email info@bermudabfs.com.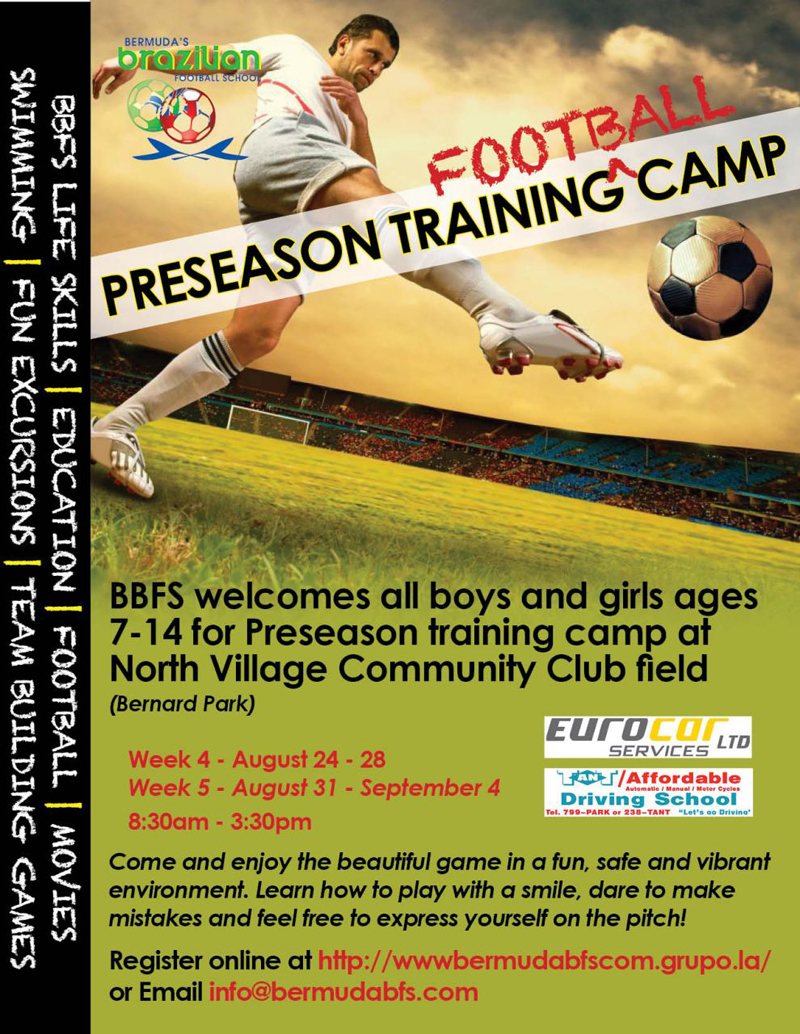 Read More About