Construction has begun on the exterior framing of the new airport terminal with the installation of the first columns of structural steel.
"The structural steel will be erected to form the shell of the building, which will provide support for the second level and roof. Steel beams will form the structure to hold up the curtain wall and other exterior elements of the new terminal," Skyport said.
"This phase of the project began on Monday, November 27 ahead of schedule and will continue through to September 2018. There is a total of 3,500 metric tonnes of structural steel to be erected during this period.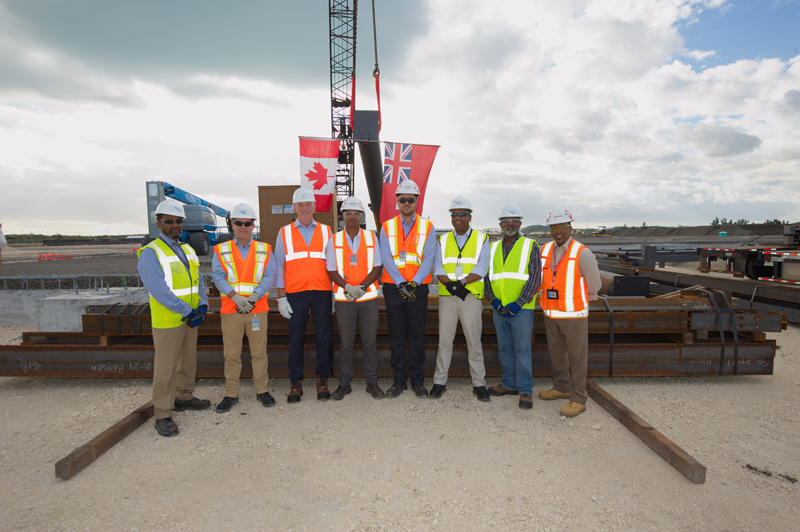 "Cranes were used to install the steel beams and columns on top of pile caps. The pile caps were put into place after piling was completed. The piles and pile caps created the foundation for the new terminal. This next phase represents the start of the above-ground construction."
Frank Ross, Aecon's Executive Director, Infrastructure, says: "This is a significant milestone for the construction progress as this phase is the start of the project that people will be able to see. Everything done up to now was for the foundation of the building. We are currently ahead of schedule and are looking forward to completing this phase in a timely manner."
Aaron Adderley, President, Bermuda Skyport, says: "We are pleased that the project is ahead of schedule at this point. Our contractors have been working at a very fast pace. We expect the installation of the steel structure to be completed by the fourth quarter of 2018 while the curtain walling will commence by mid-2018."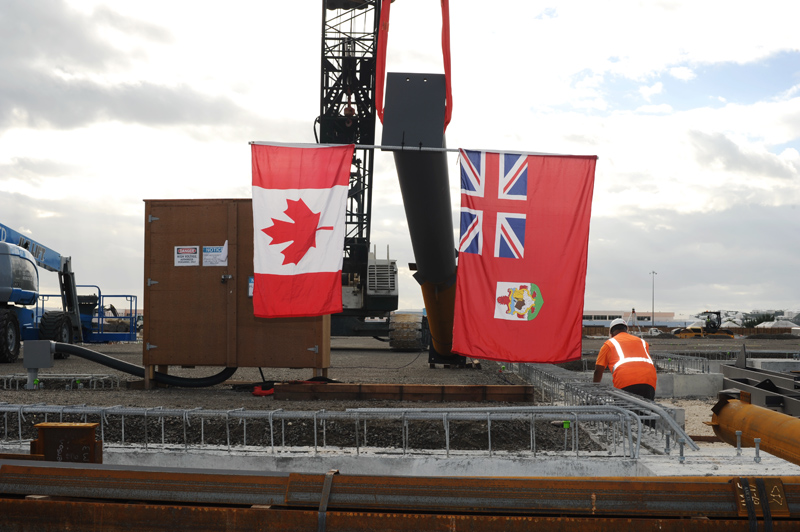 "This phase of the construction project is not expected to cause significant disturbance to area residents," Skyport added.
"The construction of the new airport terminal which commenced in March 2017, is expected to take 40 months and will be completed by July 2020."
Photos above courtesy of Robert Daniels

Read More About