From May until mid-November, granular materials were unloaded at Penno's Wharf and trucked to the construction site of the new airport terminal. The materials arrived in Bermuda on the M/V UBC Saika ship from Bayside, New Brunswick, Canada.
Materials were unloaded from six deliveries beginning in May with the final load arriving in Bermuda on Friday, November 3. The ship departed the Island on Wednesday, November 7.
The granular materials were offloaded from the ship using ships cranes and onto Penno's Wharf. Loaders then collected and deposited into trucks that trucked the aggregate to the airport.
An average of 25 trucks were used on each ship to truck aggregate laydown area at the airport site. Thirty-five local businesses worked with Correia Construction to transport the materials to the site of the new airport terminal.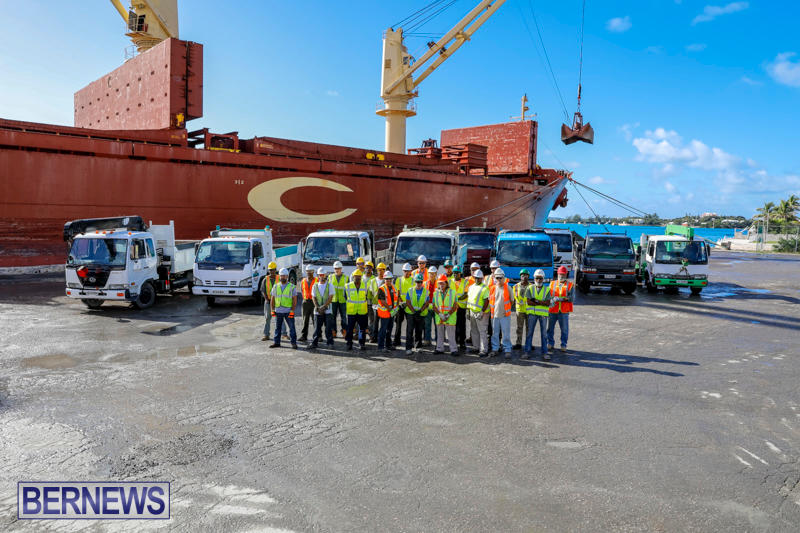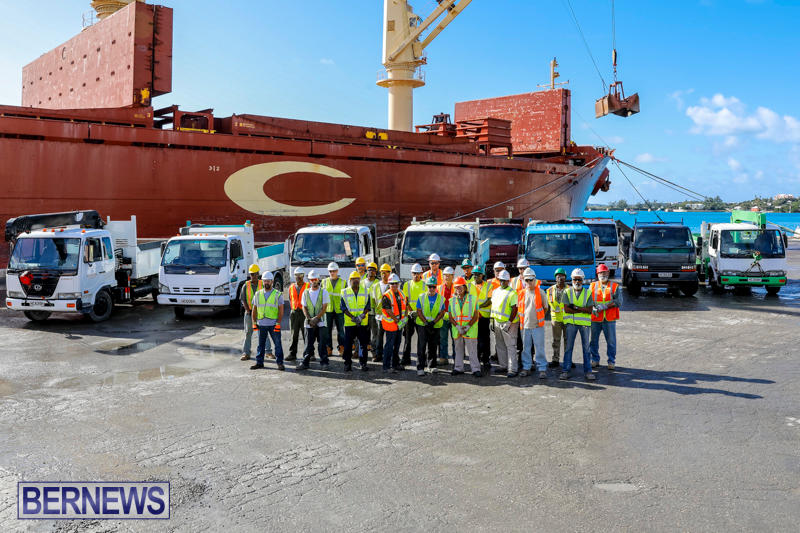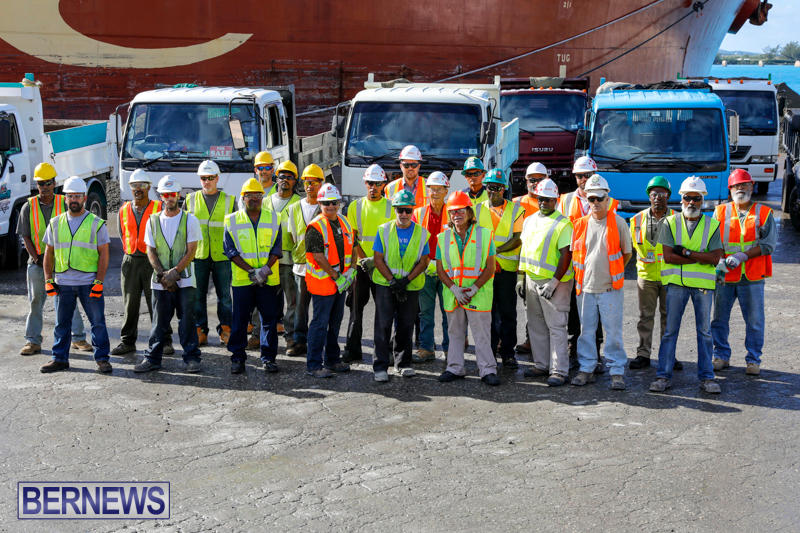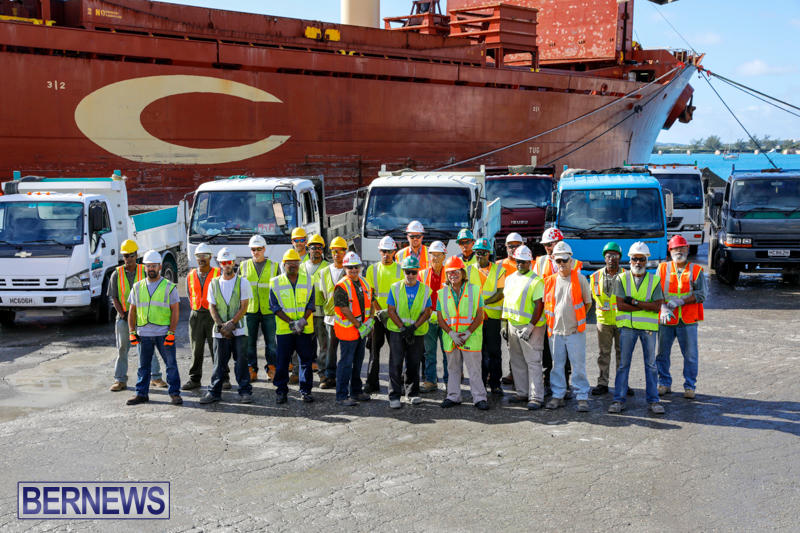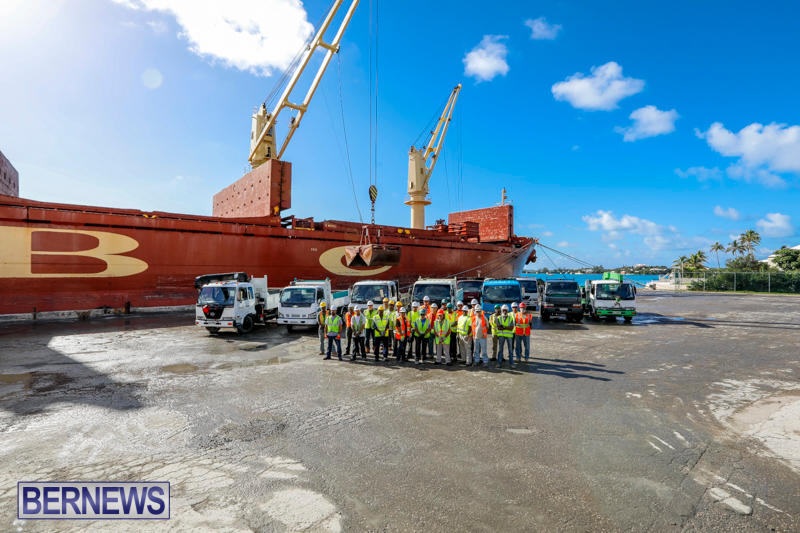 Read More About