Recently the Minister of Public Works, Lt. Col. David Burch and Ministry staff to presented a cheque for $1,035 to Mr. Damian Brewster, President of the West Indian Association [WIA] in support of their Hurricane Relief campaign.
The funds were raised as a result of a Denim Day which was held on October 4, and will go towards assisting Caribbean islands devastated by Hurricanes Irma, Jose and Marie.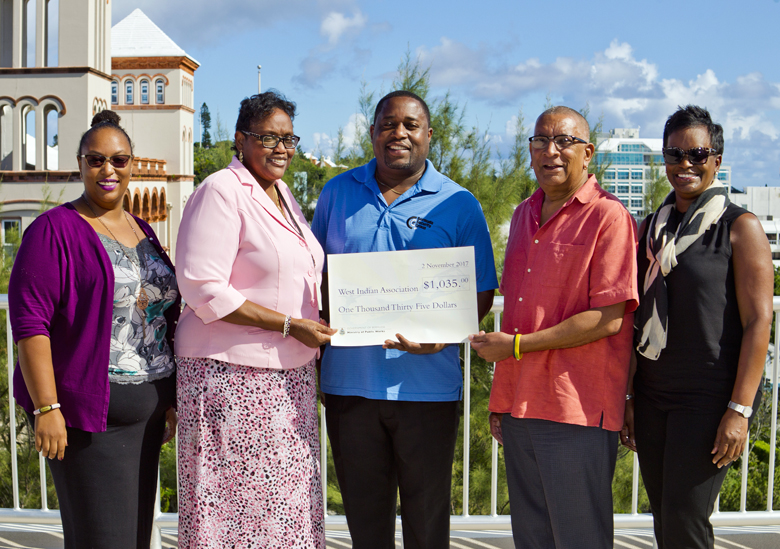 Minister Burch said, "We all watched in disbelief as Hurricanes Irma, Jose and Marie devastated several Caribbean islands.
"Thanks to the concern of the entire Ministry staff we were able to raise funds for this effort. We are pleased to lend our support to help our Caribbean brothers and sisters impacted by these storms."
The cheque presentation to took place atop the Government Administration Building and included, Minister Burch, Mr. Brewster, and Ministry staff members, Jana Darrell, JoAnne Smith and Claudelle Richardson.

Read More About