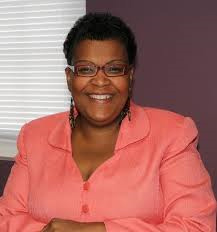 Dr. Claudette Fleming, Executive Director of Age Concern, is the honoree for this year's Peace and Social Justice Award, presented by the Roman Catholic Church of Bermuda.
An event to commerate the occasion will be held tomorrow [Nov 17] at 7.30pm at St. Theresa's Church Hall on Laffan Street, with the event free and open for all to attend.
A spokesperson said, "Dr. Claudette Fleming, PHd., a devout Christian, and wife of Keithlyn Fleming and mother of 4 [two sets of twins ages 27 and 11], is being awarded for her many roles for helping ageing persons within our Bermuda community and in particular, for her role as Executive Director of Age Concern and as ardent supporter, activist and loyal advocate for the rights and dignity of seniors and the ageing in Bermuda. Dr. Fleming is 47 years old.
"The award is being offered through the Peace and Social Justice Ministry of the Roman Catholic church of Bermuda. Dr. Fleming is the committee's seventh honoree of this award. She is preceded by: Dr. Barbara Ball [2008]; The Progressive Group [2009]; Dr. Dorothy Thompson [2010]; Monsignor Felipe Macedo [2012]; Mrs. Gladys Misick Morrell [2014] and Dr. E. F. Gordon [2016].
"The Roman Catholic Church Peace and Social Justice Ministry criteria for selection of this award requires that awardees must be a member of the Roman Catholic Church of Bermuda or a resident of the Bermuda community at large; and, must have demonstrated a commitment to some specific area of social justice and or peacekeeping reform in our island community that reflects and exemplifies those teachings in the Compendium of the Social Doctrine of the Church used worldwide. This award can be given posthumously."
Bishop Wesley Spiewak, head of the Roman Catholic Church of Bermuda, said, "I believe that the area of ageing is extremely important and honouring the person who is doing good work in this regard is a great idea."
"The event is being held on Friday night, November 17th, commencing at 7:30pm, at St. Theresa's Church Hall on Laffan Street. This event is free and open for all to attend. Light refreshments will be served."

Read More About